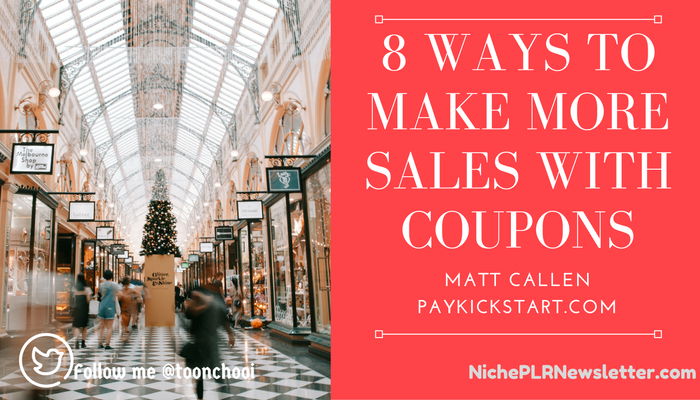 What's the EASIEST Way to Make More Sales this time of year?
Coupons.
But there's a right and wrong way. Read this new post that share the 8 SIMPLE Tweaks to help make you more sales during one of the hottest times of the year.
Are you bringing in new customers? Are you able to recover LOST visitors and turn them into paying customers?  How are you rewarding your most loyal and active subscribers?
Everyone loves a deal! Especially this time of year…