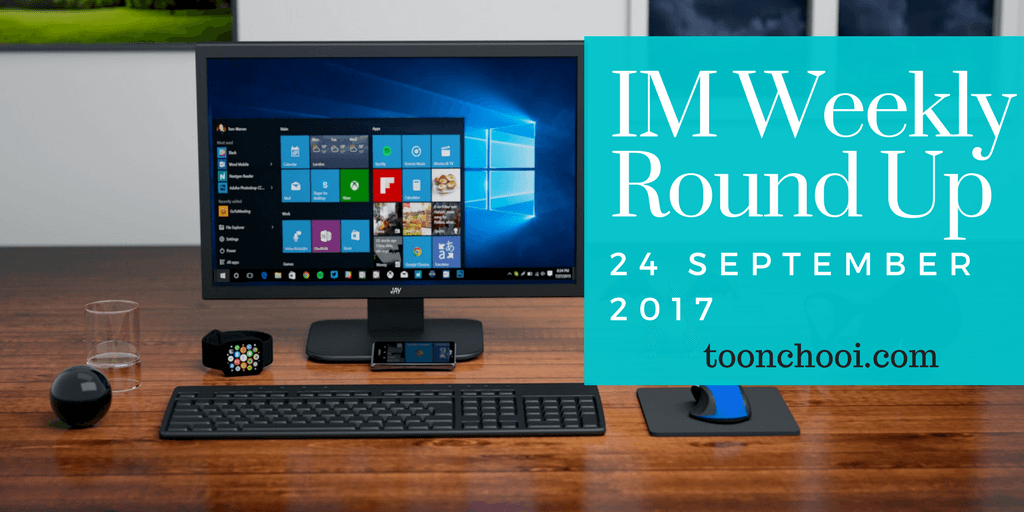 Below is this week round up for 24th September 2017.
1) 5 Reasons Why Ecommerce Businesses Fail and How to Get It Right
Below are 5 of the most common reasons responsible so that you can start early and take action to make the necessary changes.
2) Bust these 4 Myths to Make Affiliate Marketing work for you
Here is a list of 4 myths or widely false beliefs about the term affiliate and how it is used in marketing these days.
3) 9 Inspiring Sign Up Form Ideas to Grow Your Email List
Check out some of our favorite sign up forms in this post and explained what makes them work. Take inspiration for your own form from these nine examples and tips.
4) How To Improve Mobile E-Commerce Conversions In 2017
If you build or manage e-commerce stores, you're probably aware that mobile internet use is increasing at a rapid rate. Here is some tips to improve the average e-commerce conversion rates for smartphones.
5) How to Create a Video Marketing Strategy with 5 Easy Steps
Whether you're a small business or nonprofit, you need to consider a solid video marketing strategy to grow your business.Let's take a look at how to create a video marketing strategy with five easy steps.
6) 14 Ways to Increase Your Facebook Page Engagement
In this post, you'll learn 14 straightforward ways to increase your Facebook Page engagement — many of which are proven and have worked.
7) 3 Essential SEO Tips for E-commerce Stores
Here are some some of the best tips and tricks to help you improve your e-commerce store's search engine ranking.
8) How to Write Email Subject Lines That Will Increase Your Open Rate By 203%
In this post, you'll learn the factors that affect email open rates and show you the best ways to write email subject lines that will increase your emails open rates by 203% and boost your click-through rate.
9) 30 Actionable Content Marketing Tips for Digital Marketers
In this post, you'll learn 30 effective and actionable tips to not only get the most out of content marketing, but to take your performance up to the next level.
10) 7 Easy and Free Ways to Get More Traffic That You Should Be Using (But Aren't)
In this post, we'll share seven easy and free ways to get more traffic.
11) The Best Days and Times to Post to Social Media [Infographic]
Are you wondering when to share on your social media accounts? Could there be a best day or time to achieve the most possible engagement on your posts? Let's find out.
12) 10 Things Your Competitors Can Teach You About SEO
Do you want to improve your search engine ranking? Here's how you can learn from your competitors' SEO and improve your own.
13) 5 Places to Use Storytelling in Your Marketing to Drive Sales
If you're ready to build more loyalty and trust, and your customer base at the same time, you might want to consider embracing storytelling with both arms. Here are five places you can start using storytelling in your marketing right now.
14) 7 Tips to Using YouTube for Marketing Purposes
This article offers seven tips on how to creatively and effectively use YouTube videos for marketing purposes.
15) Five Surefire Ways to Increase Conversions and Sales
Here are 5 surefire ways to boost your conversions and sales. And the best part? You can implement every single one of these ideas using one simple website feature…..