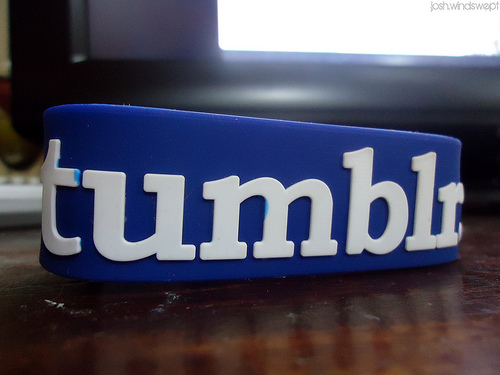 Tumbler offers immense potential regarding blog monetization. There are many Tumblr bloggers who earn large sums simply because of the connectivity power that lies here. However, earning money via Tumblr is not just a piece of cake as there are strategic efforts involved. Following a systematic path, however, brings in immense opportunities wherein it becomes easier to increase incomes with a fast pace. Let us look at three simple steps that will take you a long way in the blogging journey.
1. Your earning foundation – The Audience
The basic step in the earning process is that the users must click on the ads displayed in posts. The more the number of visitors, the higher are the chances of getting relevant clicks. On an average only 10% of the visitors click on the ads and hence for every 50000 visits you stand the chance of getting 5000 clicks. This roughly translated into $50. Therefore, for successful blogs it is rather easy to attain this daily income mark. Of course, the figures stated here are based on certain assumption but the bottom line is really clear; you need a dedicated audience for making money on tumbler.
2. High value ad programs
If you are not familiar with the world of online ads, get into some kind of tutorial. The process is really simply though. You just an HTML code to the blog from the provider and ads are displayed. Google ads is the most popular one here but you need to get their approval before ads are displayed. They have a strict set of rules regarding ad display and this is the reason why many blogger opt for other programs such as Bidvertiser, Chitika etc. But Google being the search engine leader and a global force, you should try to create a good blog with great content so as to get their approval.
3. Sell affiliate products
Affiliate marketing is by far the most popular one among web marketers. Many internet millionaires have come up via this route. All you need here is to promote other products and services in the content and when people opt for them, the referrer gets a commission. There are many successful affiliate programs on the web. Amazon is famous for physical products while Clickbank has a reputation for digital products. There are many others though with good payment schemes. You need to contemplate on the theme of the Tumbler blog and then decide on the program that goes well with it.
Take a note of the fact that everything here begins with followers and visitors. Content quality is what brings people towards any blog. If you are on the money earning way via Tumblr, make sure that the focus is always to provide something that adds value to people's lives. The advantages from such efforts will follow sooner or later. The important thing about high value articles is that always stand the test of time and are able to garner results amidst stiff competition.