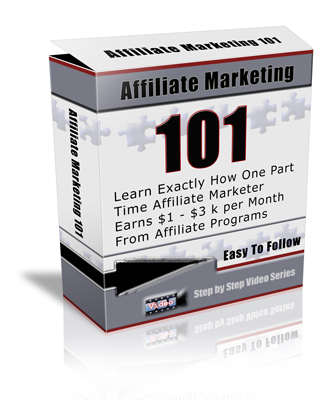 Affiliate Marketing is basically the practice of online marketing where a business pays its affiliates for every visitor or buyer who comes to its website. It can be a very profitable way of making money working from home on your computer.
Every new affiliate should know these basic tips if he or she wants to be a success in this field.
Unique Content:
Every site, every page must provide unique, original content for its users. Your customers and your visitors need unique, clear and precise information on your website to help them choose what to buy. If you find articles or writings by other people which might prove useful to your site, be sure to obtain their permission and acknowledge them on your site, before you use them. Failing to ask them if it's alright to take their work, or publishing it without naming the real writer can land you in serious legal trouble. Provide content that is true, original and helpful to your customers.
One theme:
Try and develop a single, unifying theme for you website. Ensure that your website has an appealing, clear layout that correspond to one theme overall. One page shouldn't have a woodsy feel if the other is purely technological, and so on. Neglecting to do this will confuse and annoy your visitor who may be discouraged from buying products off your site. Your graphic elements, company logo, color schemes, everything should bend in harmoniously and not blind the customer before they've even decided whether they want to buy anything!
Freebies!
Free giveaways are what make websites popular. If you want hoards of visitors and customers to come to your site, make sure you advertise lots of freebies to catch their attention and make them want to explore your site better. If one user is presented with a cool gift from your site, he or she is almost certainly to tell others about it and consequentially, about your site too.
Hyperlinks:
Try and link your site on as many popular pages as you can. Facebook or Orkut users are bound to notice and eye-catching link on their homepage if properly advertised. Also use sites which deal with related products and services. This is a great way for getting visitors to your site in large numbers.
Click here to learn more How To Make Money From Affiliate Marketing – The Right Way