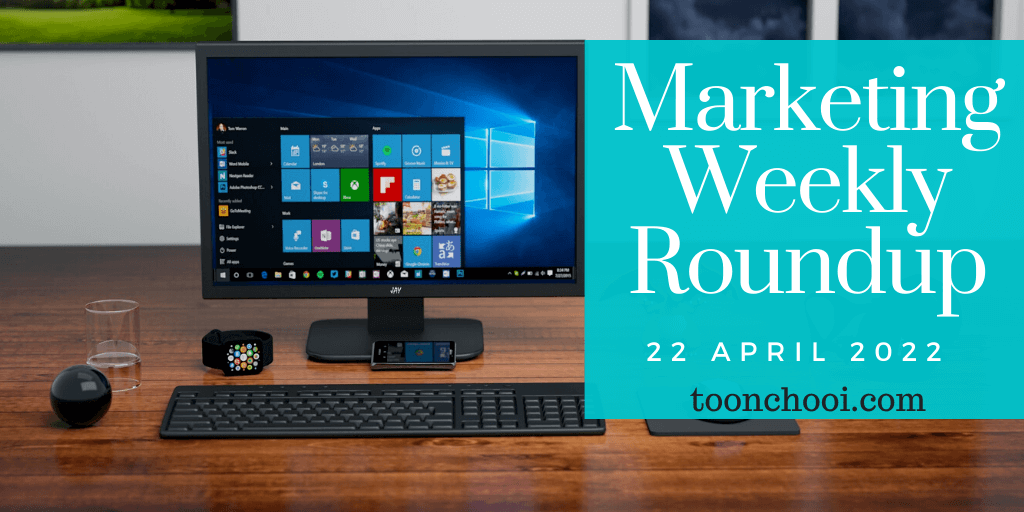 Happy Friday, everyone! Welcome to the Weekly Roundup: a wrap-up of the week's latest digital marketing trends, SEO tips, marketing insights, and updates on the digital marketing world.
Now, let's get into today's marketing weekly roundup as you wrap up your week.  
1. Avoid These 7 Easy But Stupid SEO Tactics
There are a lot of articles promoting quick SEO fixes. Some recommendations are so off-base they can actually hurt your long-term SEO performance. Here are seven stupid SEO tactics to stay away from.
    1. Assembly Line SEO Strategy
    2. Blaming Performance Drops On Algorithm Updates (Without Evidence)
    3. Copying Location Page Copy
    4. Using Automated Auditing Tools To Drive Strategy
    5. Paying For Links
    6. Being Too Scared To Ask Questions
    7. Ignoring Other Pillars Of SEO
2. When To Post on TikTok
On TikTok, the only thing that moves faster than users' 15-second videos is the trend cycle. Trends that dominate the social platform one day are often irrelevant the next. Getting on your target audience's "For You" page (aka the FYP) all comes down to knowing what to post. Discover when to post on Tiktok and other tips when it comes to creating content for this top social media platform.
3. 9 Essential Steps In Building A Winning SEO Strategy
SEO is a crucial part of any modern marketing plan and should be a focus for every company selling something. You want to rank highly in search engine results pages (SERPs), so you get found organically by your targets. Let's go through the steps of creating, implementing, and optimizing an SEO campaign that will have your site shooting up the rankings.
    1. Align SEO With Business Goals & Define KPIs
    2. Perform Keyword Research
    3. Define Your Most Valuable Pages
    4. Conduct A Competitive Analysis
    5. Plan For User Experience & Technical SEO
    6. Consider Your Resources
    7. Align Your SEO Strategy With Your Customer Funnel
    8. Report And Set Realistic Expectations
    9. Measure And Document Your Strategy
4. The Ultimate Guide to Email Marketing
Email marketing can be both a relationship-building and profit-building tool. Email marketing is the process of targeting your audience and customers through email. It helps you boost conversions and revenue by providing subscribers and customers with valuable information. Read on to find out how does email marketing works.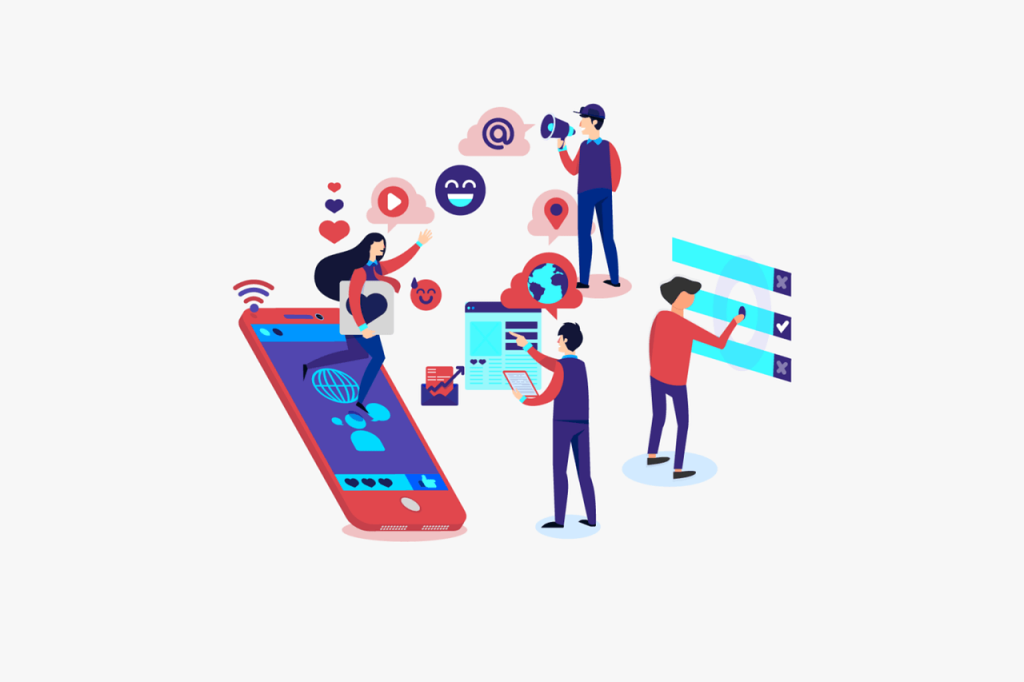 5. Best Social Media Management Tools
There are hundreds of tools and software with features capable of helping you with different aspects of your social media strategy. These tools can assist with social media creation, collaboration, planning, scheduling, sharing, analysis, and more. Here are 12 of the best social media management tools available today.
        1.  HubSpot Social Media Management Software
        2.  Sprout Social
        3.  Falcon.io
        4.  Hootsuite
        5.  TweetDeck
        6.  Buffer
        7.  Everypost
        8.  Agorapulse
        9.  Content Cal
        10. Sendible
        11. Nuvi
        12. HeyOrca!
6. Link Building for Local SEO: 6 Simple Strategies That'll Catapult Your Rankings
Link building refers to acquiring links from other websites back to yours, which helps to drive traffic to your website. Link building for local SEO is the process of securing backlinks from local businesses with two goals in mind: boosting your visibility in organic local searches and drawing more traffic from local customers.
7. Best Cold Email Software : 10 Cold Email Services for 2022
Cold email software allows you to enroll prospects in campaigns automatically, create custom emails at scale, expedite follow-ups, and improve deliverability. Here are the top picks of the best cold email software in the industry.
        1.  SmartReach.io – Best All-in-One Email Outreach Software
        2.  Woodpecker – Extremely Secure Software for Automated Campaigns
        3.  Snov – Collects Email Addresses from Prospect Website Automatically
        4.  Reply – Powerful Reports for Powerful Results
        5.  UpLead – More Than 54 Million B2B Contact Directory
        6.  AutoKlose – Powerful Integrations at Your Fingertips
        7.  Outreach – Supercharge Your Team and Business Revenue
        8.  GMass – Trusted by Google, Uber, and LinkedIn Teams
        9.  Lemlist – Boost Email Deliverability
        10. Yesware – Track How Prospects Interact with Attachments
8. Building An E-Commerce Strategy To Serve The Digital-First B2B Buyer
Online sales on B2B e-commerce sites, log-in portals, and marketplaces increased 17.8% to $1.63 trillion last year. Gartner postulates that by 2023, companies with digital commerce as part of their offerings will see 30% more revenue compared to their competitors. Businesses should explore an omnichannel approach, meaning customers have the same quality experience across all sales channels. 
9. Quit Annoying Your Audience! 3 Simple Steps to Write Better Content
Creating aimless, fuzzy content wastes your time. Even worse, it wastes your audience's attention. Your audience wants content that makes a solid point and gets there quickly. And improving that for your own content is one of the quickest ways to start writing killer articles. Here are three simple steps that'll help you learn how to write better content. 
    Step #1: Begin with the end in mind
    Step #2: Go ahead and draft it
    Step #3: Let it rest, then uncover the good stuff
10. On-Page SEO: The Visual, Step-by-Step Guide (& Free Checklist!)
SEO is one of the best free ways to promote your business, and it's not as hard as you may think. 50% of small businesses don't do SEO, and this is a travesty. Here is a simplified, visual guide to on-page SEO that you can use to rank higher and get more visitors to your site.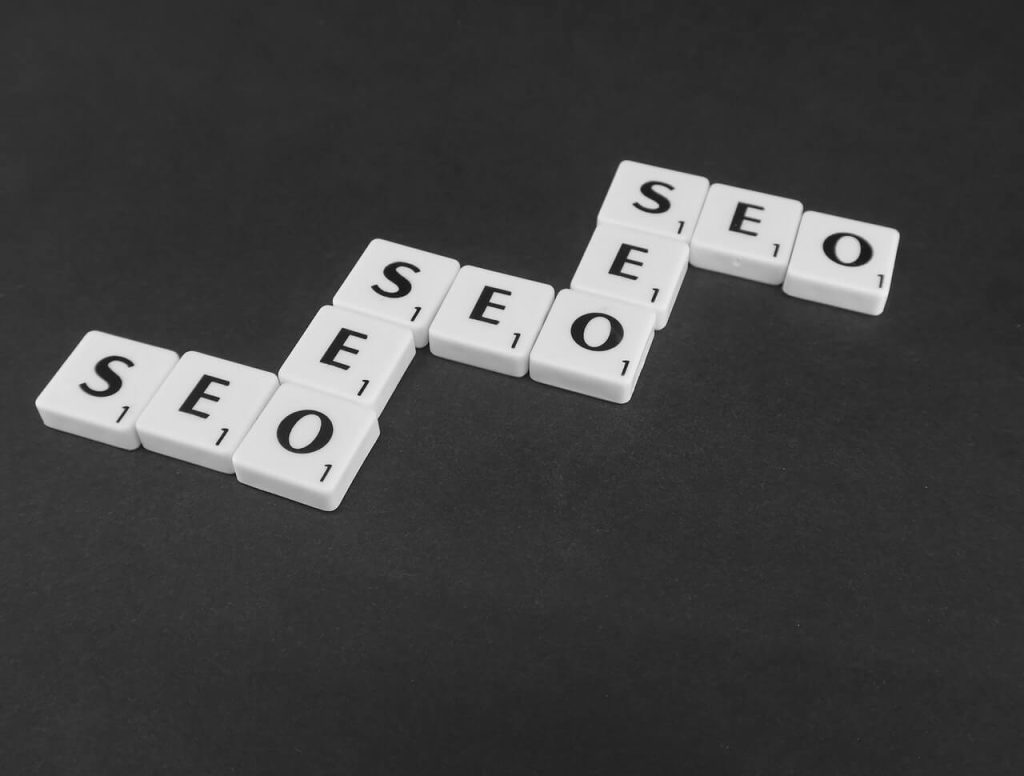 11. The Biggest WordPress SEO Mistakes + How to Avoid Them
SEO has a lot of details to remember, so it can be very easy to make mistakes. If you're aware of those common mistakes, though, you can avoid them! Here are some WordPress SEO mistakes to avoid. 
    1. Not Using an Awesome SEO Plugin
    2. Not Setting the Right Time Zone
    3. Not Connecting to Google Search Console
    4. Using Too Many Keywords
    5. Forgetting a Sitemap
    6. Not Using Nice Permalinks
    7. Not Using Internal Links
    8. Your Website is Slow
12. How To Create A Webinar That Gets Bums On Seats
Webinars can be an amazing source of leads for businesses. But, how do you create a winning webinar? How do you make sure that your time is not wasted? In this guide, you'll learn exactly how to create a webinar that gets bums on seats.
13. Best SMS Marketing Software: 14 SMS Marketing Platforms for 2022
SMS is the perfect platform for marketing products and services to customers. The best SMS marketing software platforms offer a variety of features and integrations that make your life easier. Here is a review of the top SMS marketing software that has fantastic automation tools and time-saving templates, easy to use, affordable, and offers a free trial to get you started.
        1.  Sendinblue — Best for small business marketing campaigns
        2.  Attentive — Best SMS Marketing App To Improve Your ROI
        3.  Birdeye — Best SMS tool for customer review and feedback management
        4.  ActiveCampaign — Best for growing your customer base
        5.  Podium — Great could-based solution for CRM
        6.  Klaviyo — Excellent for client management
        7.  EZ Texting — Powerful SMS campaign management
        8.  Text-Em-All — Best software for bulk SMS messaging
        9.  Postscript — Perfect SMS marketing tool for Shopify integration
        10. MobileMonkey — Best SMS and Facebook chat marketing tool
        11. SlickText — Best for sending marketing campaigns
        12. SimpleTexting — Best for tracking delivery and performance
        13. Omnisend — Best SMS software app that combines SMS & email marketing onto one platform
        14. BulkSMS — Best SMS software application for one-click integration with Zapier, MailChimp, & Shopify
14.  How To Improve Your PPC Performance
Pay-per-click (PPC) marketing is one of the most effective and affordable ways to advertise your business. It involves posting ads through advertising platforms that charge you each time someone clicks on your ad. A well-performing campaign can get your business the leads and sales you're looking for in the current digital era. Here are some of the best methods you can use to optimize your PPC campaign and maximize its performance.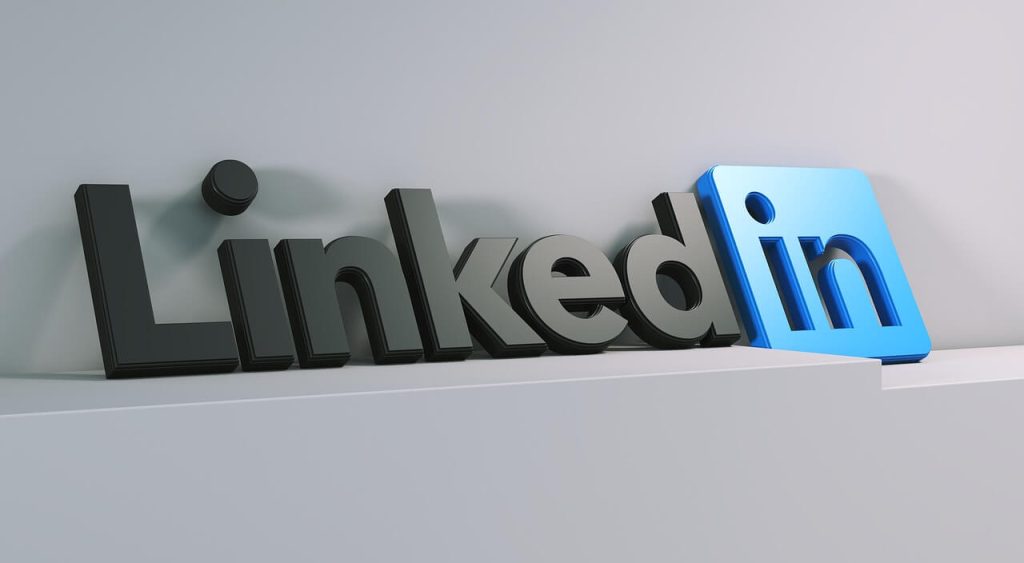 15. Use These 5 Simple Hacks to Become a LinkedIn Marketing Master
When done right, a LinkedIn marketing strategy can leverage anything from professional connections and business groups to high-quality content and engagement. More than 50 million businesses are currently listed on the site, but many fall far short of hitting their LinkedIn marketing potential. Here are a few tips for maximizing your LinkedIn visibility and unlocking growth and awareness opportunities across the world's largest professional network.
    1. Target connections in your unique niche
    2. Be active on LinkedIn. Work it into your social-media-marketing strategy
    3. Post content that provides value
    4. Your LinkedIn page matters. Make it a priority.
    5. Join LinkedIn groups, and create your own

16. How to Repurpose Content for Social Media Strategies
The pandemic has altered how customers search for information, and new trends among platforms have altered the options for every kind of marketing imaginable. This post is a follow-up to guide how you can best repurpose that content for social media.
17. Five Ways To Make Social Media Work For Your Business
In 2019, 87% of survey respondents took action, such as making a purchase or following a brand, after seeing product information on social media. Social media has evolved from a "nice to have" to an integral part of a business's strategic marketing plan. Here are five things I see working for brands that may help to navigate the social media space.
    1. Create more video content
    2. Tap into social commerce
    3. Experiment and test
    4. Leverage influencer partnerships
    5. Foster a community

19. How to Improve Your Affiliate Marketing Strategy (5 Powerful Tips)
Affiliate marketing is an excellent way to increase profits, build your lead lists, forge connections with other brands, and so much more. You can use affiliate marketing to grow your business, regardless of whether you run an online store or a simple blog. Let's look at several practical tips you can use to get more value from your affiliate marketing strategy!
    1. Connect with the Right Affiliates
    2. Create Top-Notch Content Around Your Offers
    3. Segment Your Email List
    4. Optimize for Relevant Long-Tail Keywords
    5. Make Social Media Engagement a Marketing Cornerstone
20. Social Media Campaigns: Learn How to Plan, Launch and Measure Success
What does it take to launch a social media campaign? You start from an outline, then you make a plan, and then you design according to your goals. And last, but not least, you take some time to measure the success of your efforts. Let's take a look at all you need to do to put together a social media campaign.
That's it for this week's marketing roundup. Have a lovely weekend and see you next Friday!
ToonChooi
PS: Now anyone can use AWeber to build an audience and business, even if you're just starting out and haven't yet started earning an income. Create your free account today: