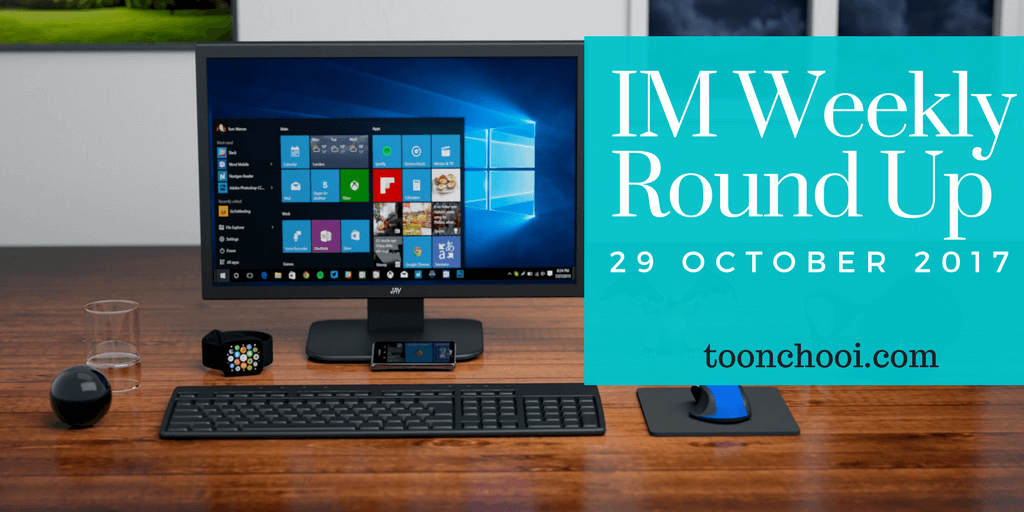 When it comes down to what really counts on an eCommerce site, it doesn't matter how many clicks you're getting – it matters what the conversion rates on your payment page look like. You may very well be getting far more visitors than your competitors, but if you aren't sealing the deal with a sale, you're no further ahead.
Here are five ways you can update your website and payment page to instantly help you start converting more of those potential sales into hard sales.
https://toonchooi.com/t/read/5-ways-increase-conversion-rates-payment-page/
If a picture is worth 1,000 words, how much is a video worth?While it might seem like a rhetorical question, some smart folks suggest a minute of video is worth 1.8 million words.
In this post, I'm going to explain the importance of using analytics to improve the way you segment your emails, improve the email content you send out and create winning email campaigns.It doesn't matter how brilliantly written your emails are, or how many well designed images they contain if you don't see any results or can't measure whether your efforts are helping you achieve your overarching goals.
Ecommerce has enabled businesses to reach a much wider audience. And this is the reason companies are now working to increase eCommerce sales more than other channels.Now that you've set up a store, you can't expect for sales to come in automatically. You need to make some efforts in order drive sales to your platform.
Below are some tips which will help you increase your eCommerce sales:
https://toonchooi.com/t/read/6-ways-boost-ecommerce-sales/
Starting and running a business in the overly crowded marketplace is one of the key challenges many entrepreneurs face today. Although setting up a business online is relatively easier and much more affordable, getting an audience base which you can convert into potential and loyal customers is a challenge on its own. Adopting an efficient online marketing campaign can however help boost the business' visibility online, generate leads, and even convert more audiences into loyal customers.
Email marketing is widely regarded as one of the most successful online marketing tactics for businesses of all types, offering a return on investment of $38 for every $1 and outperforming search and all of the social media channels when it comes to conversion rates
In short, much depends on building that email list. You should employ every marketing tool at your disposal to help you in that purpose, and social media provides a number of options for aiding in your efforts.
=> https://toonchooi.com/t/read/5-strategies-grow-email-list-social-media
Micro-influencers have become champions for everyday products and services that people wouldn't necessarily discuss in length with friends or family. They have 22.2 times more "buying conversations" than the average consumer every week, and their recommendations are more direct and specific to the interests of those already following them. In many ways, they are the top influencers, and not because of inflated followers.
Read more at
https://toonchooi.com/t/read/find-micro-influencers-brand/
12. 9 Ways Influencer Outreach Can Help You and Your Blog
Social media marketing is constantly evolving, constantly changing, with new social networks popping up, new features being developed, new influencers changing the game. Not only that, but there is so much information out there about social media marketing, that you might not even know for sure who to really believe. In this blog post, I want to share with you 4 top social media marketing resources that will you become a pro.
Selecting the right platform is the first thing you should do when creating a social media marketing strategy. You, therefore, need to look deeper and understand each of the available social media marketing platforms such as Facebook, Twitter, YouTube, Pinterest, and Instagram. The choices you make depend on your brand and your social marketing goals.