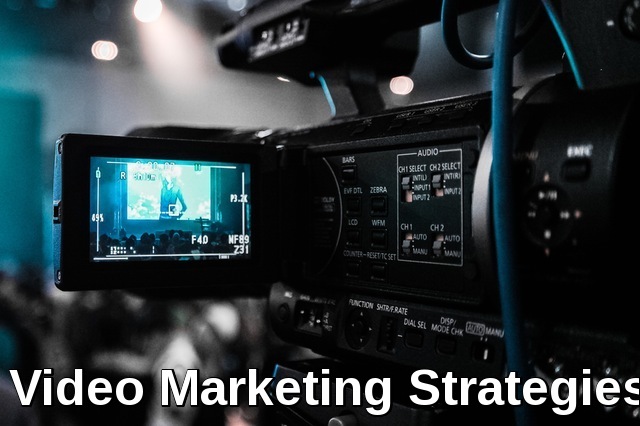 If you are in the realm of online business getting targeted traffic remains one of the biggest challenges. And yes, it is the bread and butter of e-commerce. Video has emerged as one among the best ways to get people directly onto sales pages and blogs. However, to ensure that videos actually do their job there is a need to understand the killer video marketing strategies. Contrary to popular beliefs, there is nothing outright difficult about marketing via videos. Sticking on the fundamental rules is what you do to get the best results.
YouTube is the platform to target if you are marketing using moving pictures. With the biggest market share YouTube is something that you just cannot live without. In fact, simply focusing more on this medium is more than enough to get targeted results. Promotional success here will also bring a corresponding increase in search engine rankings. This is because Google owns YouTube and when a video hits the bull's eye, rest assured about search engine rankings.
The all important thing is to identify the subjects that your customers love. You need to find out that big picture with reference to the promotional niche. This will be a big help when you are making the videos as the layout would more often than not, be crystal clear. From a practical point of view, you need exhaustive keyword research. Those keywords will form future headings for your videos and will be crucial in writing descriptions. This comes first and it is really important for marketers to invest some time and money in this process. You could hire professionals for the research or get into some kind of contract regarding market research. Efforts here would definitely reduce the hurdles during making and promoting.
The next thing is about creating videos that have great viewership value. The cost in making is really not that important when you are looking into the kind of value that visitors could get from it. Make sure that you are answering the questions that most people have regarding that subject and do that absolutely free of cost. The more you engage with the free stuff the better it gets in terms of traffic. And then you will find that a majority of the traffic share is getting diverted to the main site. Consistency is the real factor that moves your brand. It is important that you keeping dishing out something meaningful on a regular basis. Do not release a lot of videos at once. Even if you have produced a large stock chalk out a schedule for release. This gets momentum in your favor.
You need to monitor the happenings closely after every release. In addition to that, the link for your videos also need promotion in other social networks such as Facebook, Twitter etc. This is necessary to get quick recognition and also for building online communities. The main goal is to build an audience that eagerly waits for new uploads from your side. This community comes with trust and reputation which is a direct result of committed online engagement.
There's a new groundbreaking software coming to the market, which eliminates all the known issues that you would face when trying to build and rank a profitable video. It's called
Video Wave
.
Video Wave
is a 3 in 1 software suite that lets anyone find hundreds of easy to rank for keywords, build out breath-taking 2D & 3D animated videos around them… and then rank them page 1 on Google and YouTube with just a few clicks!
The best part? It does everything for you in under 2 minutes flat…
There's nothing to install or download, you simply login to the software, select the instant profitable
keywords you want to rank for…