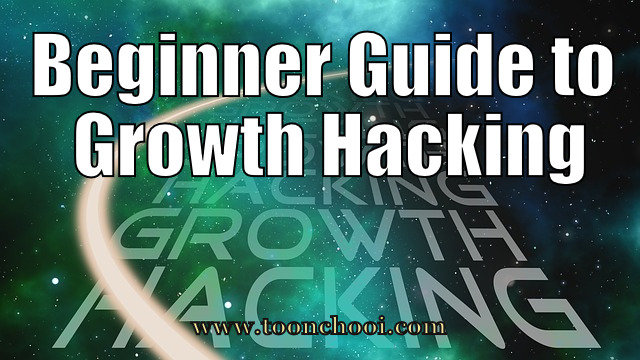 An innovative term springs up in business every now and then. Since Internet marketing is the trend of the time, it is here that everything new gets experimented. Growth-hacking is a usage that falls in this category. But, the interesting thing is that giants in the industry still grope in darkness in the matter. This is the result of a misconception. Even experts still feel that it is some sort of an old scheme in a new coating. But, the truth is that it is a great innovation destined to be with us for long.
Understanding the term
Growth hacking is a usage coined by Sean Ellis, an Internet marketing guru. According to him, a growth hacker is a person who always has growth as the first objective. The expert will explore social networking platforms and the entire Internet with a view to gather ideas on how to grow fast.
Growth hacking vs. marketing
These insights may create an impression that this belongs to the field of marketing. However, it is entirely different. While growth hackers focus only on growth, a marketer tries to consider all aspects of a business. Product, price, leads and capital are some of the factors a marketer will take into account when working for a company. The person exploits all channels to promote a business. Even the content a marketer uses is customized in such a way as to create more leads. The focus of a growth hacker is quite narrow. A professional here utilizes the resources marketers have created and use them to engage with potential customers at large.
A brief history
Growth hacking, as mentioned above is a term Sean Ellis, a renowned author in the field coined. He did this because of the frustration he experienced when trying to find a substitute for himself. Sean had helped numerous businesses to grow at an incredible pace. Most of them even had IPOs. Gradually, he became a one-man growth machine. He had to set up systems, train people and create processes. At a certain point, he would hand over the keys of the machine to someone else and get away.
This started creating problems because all the applications Sean could find when advertised the requirement were only traditional marketers. And, they didn't fit in well with his concept. The situation prompted him to write a blog coining the new term; thus came growth hacking into existence.
Growth hacker job profile
A growth hacker is someone with an obsession to growth. As a professional, you will need an eye for details and an analytic mind. You work tirelessly until you are able to find a strategy that works for a company; to take it to the next level. This enables you to build upon the small successes you attain and transform them in such a way as to help a business grow. You will also be analytical and a right-brained person at the same time. You will have an intense desire to learn and do research until you find that perfect strategy. Creativity will remain your hallmark. If you are someone with a growth-oriented outlook, you can apply for this job. Explore the Internet with the keyword "growth hacker 101" and you will get everything you would want to learn in this field.
Growth hacking ideas
This is the best way to go if you are a start-up. All you need here instead of an expensive marketing team is just a professional in the field. Quite naturally, it reduces the cost of getting traffic. Your website gets content that is worth sharing. Increase in leads will follow suit. Here are some growth hacking marketing ideas that are proven to do miracles for a small start-up company.
1. Go simple
Explore any number of reputed websites; you will understand one thing. Their homepages are quite simple. Surveys show that basic homepages attract more leads when compared to their complicated variants. Try this and you will see results within a few days.
2. Harness the power of surveys

User feedback is the strongest tool you can have at your disposal as a growth hacker. It lets you design your website or customize your products or services with a view to attract more traffic. It also allows you to maintain existing sources of revenue.
3. Start slow

The desire to go grand is quite natural. But, your growth hacking expert will advise you to divide your goals into feasible small ones. It will help you maintain the upward climb; every step you take will take you to a large one.
4. Check the bounce rate
If a website has just one landing page, it is quite natural that its bouncing rates really high. Install the tools required and understand how long a customer stays on your site. If the person spends more than 30 seconds on the site, you can consider the visitor to be your prospective client. Google Analytics and event viewers are the tools worth considering in this regard.
5. Try to understand your customers

This in fact is the first thing you should do to increase your revenue. Research on what they want and customize your products or services accordingly. Surveys show that client-focused enterprises earn 10 times better than the ones who don't concentrate in this aspect.
6. Collaborate with others

Working with successful people in the field is the key to success in popularizing your content. There are numerous places where influencers in the industry hang around. Interact with them, comment on their blogs and give a link at the end to your website. Make sure that the posts you publish are informational, relevant and unique.
7. Publish a FAQ

Answer the questions customers may have about the products or services you sell. Update it regular intervals. Experts say that you should do it at least twice a month.
You should also state the purpose of introducing valuable content or free offers. Just tell them that you will come up with paid accounts in future.
Growth hacking is the trend of the time; ignoring it is paramount to helping your competition. This guide is sure to help you take wise decisions and move forward.
More Reading:
The Definitive Guide To Growth Hacking