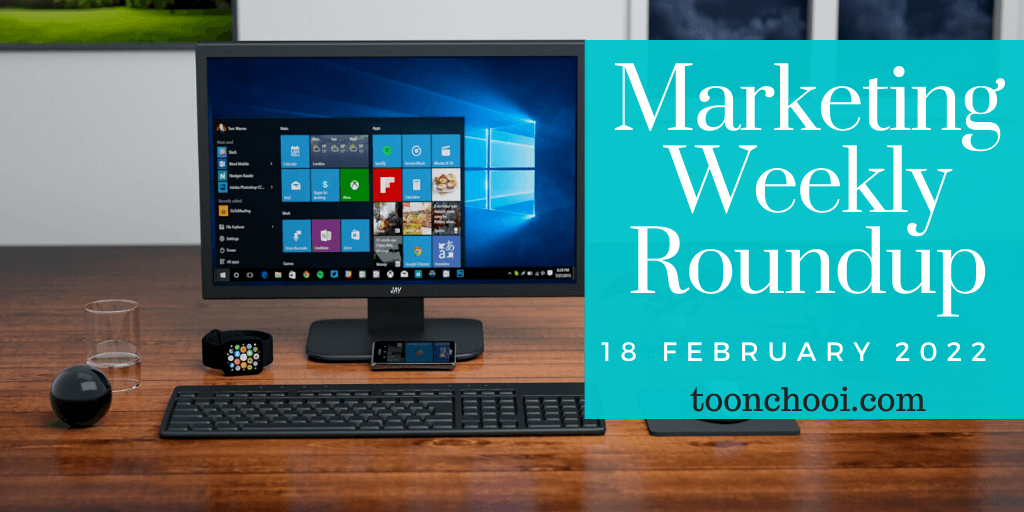 ToonChooi here. Just dropping by to say "Hi!" and share the latest Marketing Weekly Roundup with you.
Here is your handpicked marketing roundup for this week, packed with marketing insights, SEO tips, news and actionable advice from around the world. Feel free to share this weekly roundup with your friends, family and colleagues. Now let's get into it.
1. How to Start an Ecommerce Business: Build an Ecommerce Store
Starting an eCommerce business is as exciting as it is challenging. With retail e-commerce sales worldwide reaching nearly $5 trillion in 2021, it's never been a better time to start an online business. To help, we've put together a comprehensive blueprint for starting a business, compiled from Shopify's most popular content.
2. The Step-by-Step Guide to Conducting a Content Audit in 2022
Regular content audits help you reveal your strengths and weaknesses to adapt your content plan to your current marketing goals. Check out this actionable guide to learn how to perform a successful audit of your website content in 5 simple steps.
Step 1: Define Your Goals and Metrics
        Step 2: Take an Inventory of Your Content
        Step 3: Collect and Analyze Data
        Step 4: Draw Up an Action Plan
        Step 5: Adjust Your Content Marketing Strategy
3. The Best Ecommerce Content for LinkedIn
LinkedIn has transformed from an employment site, mainly, to a primary networking destination for professionals. Many of its users hold significant purchasing power within their companies, making it a B2B lead-generation magnet. The platform is best for merchants with business customers, and the content should follow.
4. Types of Digital Marketing Campaigns Explained
Digital marketing campaigns have become increasingly important as digital media consumption has increased and traditional advertising methods have begun to lose their effectiveness. This article will go over some common types of digital marketing campaigns and discuss how they work. There are many different ways to market products through various channels, which is why there are so many different types of online marketing campaigns.
1. Search Engine Optimization (SEO)
2. Paid Advertising
3. Content Marketing
4. Email Marketing
5. Social Media Marketing (SMM)
6. Digital PR Campaigns
5. How to Grow Your Email List with QR Codes
81% of small and medium-sized businesses depend on email marketing as their main channel to grow their business. Did you know that you can use QR code to grow your list? This could be one of the best and most effective tactics for business growth. Discover the benefits of using QR codes to increase your email list and 4 easy steps to start growing your list today.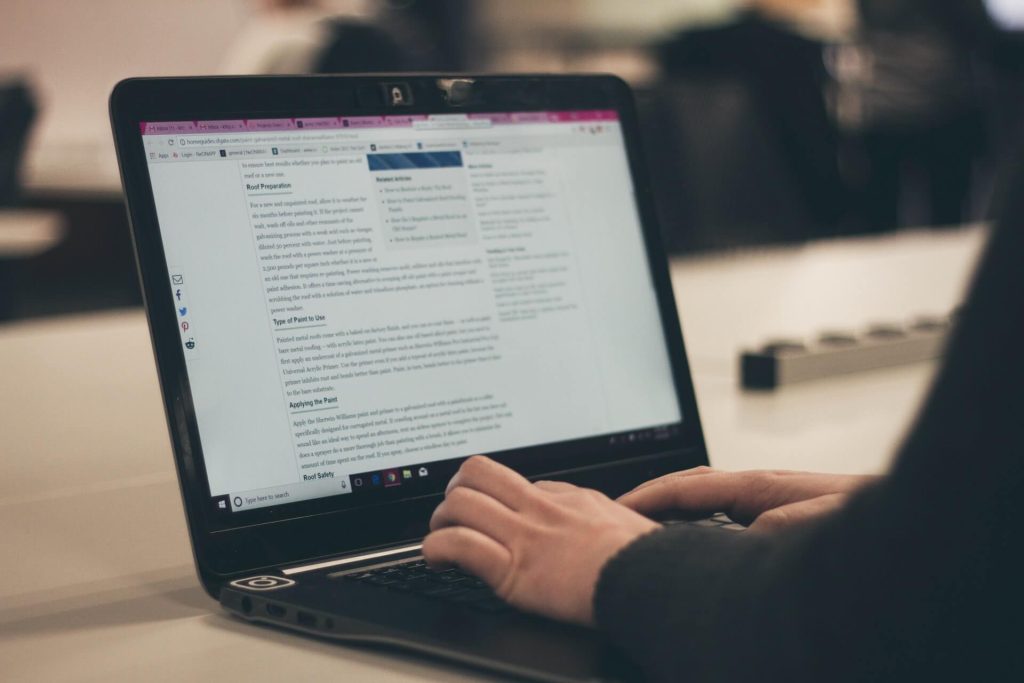 6. 15 Best Content Marketing Tools For Marketing Managers
Here are some of the best content marketing tools that marketing managers can test out to improve their content operations.
1. Hootsuite
2. MeetEdgar
3. BuzzSumo
4. Loomly
5. Monday.com
6. Grammarly
7. ClickFunnels
8. Google Docs
9. ContentStudio
10. Answer The Public
11. Frase.io
12. Vidyard
13. RightlyWritten
14. Ahrefs
15. Canva
7. The Ultimate Guide to Advertising in 2022
Most of us have a pretty good idea of what advertising looks like. But we often struggle to nail down exactly what it means — and how to do it well. This guide will help you understand the techniques and best practices that make for quality advertising.
8. How To Choose An Ecommerce Website Builder
An eCommerce storefront-builder provides the simplest way to create an online store as it offers ease of use of an eCommerce site without the need for your own site. With an eCommerce website builder, you can turn your existing site into a full-fledged eCommerce store or build it from the ground up. If you choose the right site builder, it will supply you with all the tools you need and let you customize your store to your heart's content without the need to understand lines of code. They are superb solutions for individuals and small businesses alike, but choosing the right one can be a challenge. To make things a bit easier for you, we've made a checklist for an eCommerce site builder you should check out before making your choice.
    1. Recognize your needs and desires
    2. Consider the cost
    3. Ease of use
    4. Themes, templates, and overall customizability
    5. Checking out the checkout process and payment options
    6. Mastering marketing
    7. Staying safe and smart on cybersecurity
    8. Solid customer support
9. B2B Ecommerce: What It Is And How To Start
In 2020, the global B2B e-commerce market was estimated to be worth USD 6.64 trillion, and this figure is set to rise with an annual growth rate of 18.7% from 2021 to 2028. In this guide, you're going to learn what is a B-2B business, and some top tips and digital marketing strategies on how to create a successful one.
10. 4 Marketing Strategies That Will Turn Your Customers Into Billboards for Your Business
As a business owner, your goal should always be to provide such a great experience to your customers that they become walking, talking billboards for the service you provide. You must do everything in your power to convert your clients into enthusiastic advocates who will send you referral after referral. Here's how you can start building long-term relationships with your customers today so they can become passionate advocates for your company tomorrow.
1. Stay top of mind
2. Surprise and delight
3. Celebrate your clients
4. Ask for referrals
11. Practical Tips for Choosing Best eCommerce Platforms
Do you want to build an online store? There are so many eCommerce platforms on the market, but which one is right for your business? Here is a list of the most reliable platforms that meet different business and user needs – big or small, beginner or pro. Price doesn't matter, as it all comes down to your business requirements and some important factors that we'll discuss below.
12. Modern Lead Generation: Unique Ways To Connect With Prospects
There are countless approaches to tempting prospective customers into your sales funnel. From word-of-mouth referrals to robust SEO strategies, some will be more effective than others. Here, nine members of Forbes Coaches Council discuss some unique methods they've used for generating leads.
    1. Create A 'Collaborator's Circle'
    2. Provide High Value To Build Trust
    3. Meet Up With Leads At Networking Events
    4. Be Visible Where Potential Prospects Surf Online
    5. Expand The Ways You Connect With Others
    6. Host Virtual Group Coffees
    7. Run Regular Webinars
    8. Partner With Other Coaches
    9. Have A Unique Message To Share
13. 10 Great Examples of Welcome Emails to Inspire Your Own Strategy
Whether it's in-person, over the phone, or by email, first impressions matter. Your welcome email is often the first chance a prospective customer or contact has to see what your brand is all about. It's not easy, necessarily, but if you focus on what matters, your first impression can help lay the groundwork for long-term relationships. Luckily, writing a great welcome email is simple — compelling subject lines, great content, personalized offers, and always, always a way to opt out.
14. Facebook Ads Audit Guide: How to Refresh Your Ads
Whether you're planning to scale vertically or horizontally, you have plenty of options for getting better results from your Facebook ad campaigns. From targeting new audiences and testing new creatives to increasing your ad budget, these tactics can help you scale Facebook ads efficiently. Here are six ways to improve your Facebook advertising for better results.
    1. Carefully Increase Your Facebook Ad Budget
    2. Set Facebook Ads Bids Manually
    3. Update Your Facebook Ads Audience Targeting
    4. Leverage All Available Placements
    5. Expand Your Facebook Ad Sets
    6. Set Up Automated Rules to Govern Campaign Management
15. How to Create an SEO Strategy for 2022 [Template Included]
SEO (search engine optimization) isn't what it used to be, but developing and executing a sound strategy for your business is crucial. Just creating content for the keywords your customers are searching for is arduous and, well, wrong. Let's find out what an SEO strategy is, and how you create your own to help you meet your content marketing goals.
16. 5 Tips to Expand Your Small Business
The success of a small business is dependent on your attempts to increase revenues. The size and capacity for expansion of small firms vary greatly. Successful business expansion does not happen overnight. There are specific actions you must take to keep your company going forward. It requires time and effort to form a unique identity and recognizable brand. Here are some tips to consider if you plan to expand your business.
1. Enhance Your Sales Funnel
2. Improve Your Online Presence
3. Maintaining Relationships With Customers
4. Do Your Research
5. Guide Your Team
17. How to Calculate Your B2B Marketing ROI (the Easy Way)
ROI is often the most frustrating part of marketing, yet the most important. There isn't one single metric every brand should use to determine ROI. Every brand has different needs, different strategies, and different tactics, so don't be afraid to experiment. Here are some simple steps you can take to calculate the ROI of your b2b marketing—and avoid the most common mistakes we see when it comes to ROI.
18. How to Get More LinkedIn Leads and Conversions
Want more quality leads on LinkedIn? Wondering what to do to convert more followers into potential customers? Discover nine tips for building and implementing a LinkedIn marketing strategy that drives leads across both your organic and paid efforts.
    1. Add a Customized Call-to-Action Button to Your LinkedIn Company Page
    2. Use Live Virtual Events to Attract and Speak With Prospects in Real-Time
    3. Filter LinkedIn Company Page Activity by Mentions to Reveal Relationship-Building Opportunities
    4. Maintain an Active Presence in the LinkedIn Feed With Content
    5. Tap Into Employee Advocacy to Improve Organic Reach on LinkedIn
    6. Configure Conversion Tracking
    7. Build Matched Audiences to Connect With High-Value Cold Audiences
    8. Convert On-Platform. Leverage LinkedIn Lead Forms
    9. Convert Off-Platform. Website Conversions Campaigns
19. 9 SEO Best Practices
If you aren't in Google's top 10 results for your target keywords, you might as well be invisible. There are several strategies and techniques you can follow to increase your likelihood of ranking. Here are nine SEO best practices that you should follow.
20. Best Practices For A/B Testing Your Email Marketing
Email A/B testing is the practice of designing a marketing email and then creating a copy of that email with one noticeable change in place before sending out those emails to two separate groups. The responses and information received from these emails should help a company design more effective marketing emails moving forward. Here are 10 ways to approach A/B testing your email marketing shared by experts.
    1.  Identify your elements
    2.  Look for relevant data
    3.  Sender name
    4.  Sample size
    5.  Subject line and preview
    6.  Timing
    7.  Personalization
    8.  Images
    9.  Look for significance
    10. Software
That's it for today's weekly roundup. If you'd like to suggest your favorite digital marketing article to be considered for an upcoming weekly roundup, please let me know.
ToonChooi
With AWeber Pro, you'll have automations, customer segments, and A/B testing to help you grow your business in the new year. Check it out now.