Marketing Weekly Roundup For 25 August 2020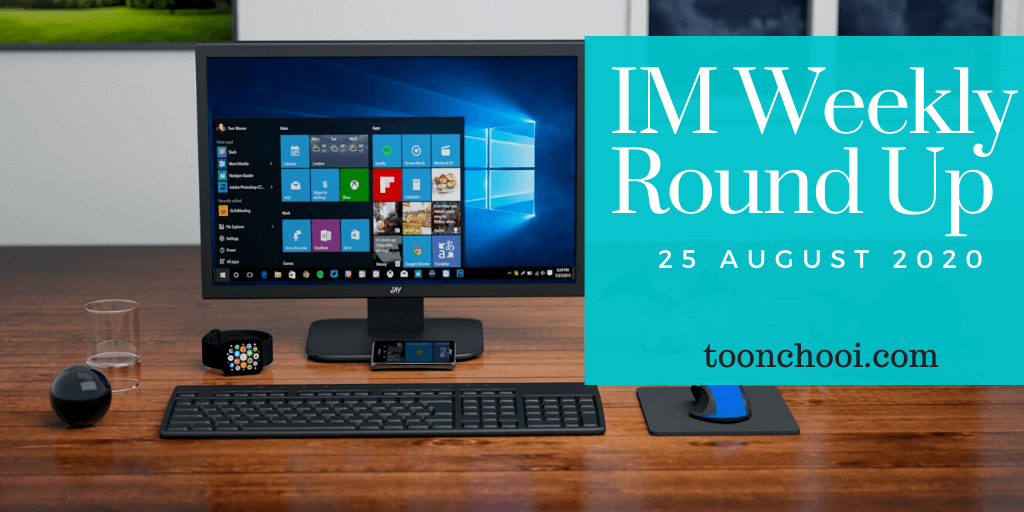 How to Create the Perfect Email Marketing Strategy
Before you grow your email list, you need a plan. Follow these 8 steps to create a successful email marketing strategy. See the Steps here
2. How to Start a Blog You Can Grow Into a Business
Starting a blog is easy if you just want to have a side hustle. But if you're thinking about creative ways to make money as a blogger down the road, you'll need to be strategic about how you set your blog up for success. This step-by-step guide will take a thorough look at what you need to know to start a blog and grow it into a source of traffic and income.
3. 23 Best YouTube Tools to Get More Subscribers in 2020
Every minute, 300 hours of content get uploaded on YouTube. As a marketer or content creator, the competition against your channel is endless. Combined with top-quality contents, the right YouTube tools can help you get your channel to stay above the noise and get in front of your target audience with less effort. Here are some of the best YouTube tools that can help
4. The Ugly Truth about Buying Email Lists
Discover everything you need to know about buying an email list and how to grow an email following the right way.
5. How to Fix the 7 Dumb A/B Testing Mistakes You're Making
You can only improve your digital marketing if you're A/B testing. But many marketers waste time, money, and effort in their split testing because they're not running them correctly. Here are 7 A/B test mistakes to avoid
6. 5 Key Tools to Improve the SEO Potential of Your Content
Looking to improve the search performance of your content? Here are some key elements you need to keep in mind – and tools to help.
7. How to start an ecommerce business in 7 simple steps
If you are just plan to launch your own ecommerce business, here is an awesome checklist to help walk you through the most vital elements of starting an ecommerce business.
8. On-Page SEO Checklist: How to Fully Optimize Your Posts
Do you want to optimize your blog posts for search engines? Your posts could have the potential to rank on page 1 of Google, but that won't happen unless Google knows what keywords your post should rank for. In this article, we'll share the on-page SEO checklist that we use to fully optimize our posts so they come up in the search results.
9. The Beginner's Guide to Making Money with Email Marketing
Want to start cashing in on the emails you're sending out? Then follow these seven proven ways to monetize your email marketing.
10. 3 Effective Marketing Strategies For Selling Digital Products Online
Here are the top three tips and marketing strategies on how you can promote and sell digital products best to achieve the highest profits possible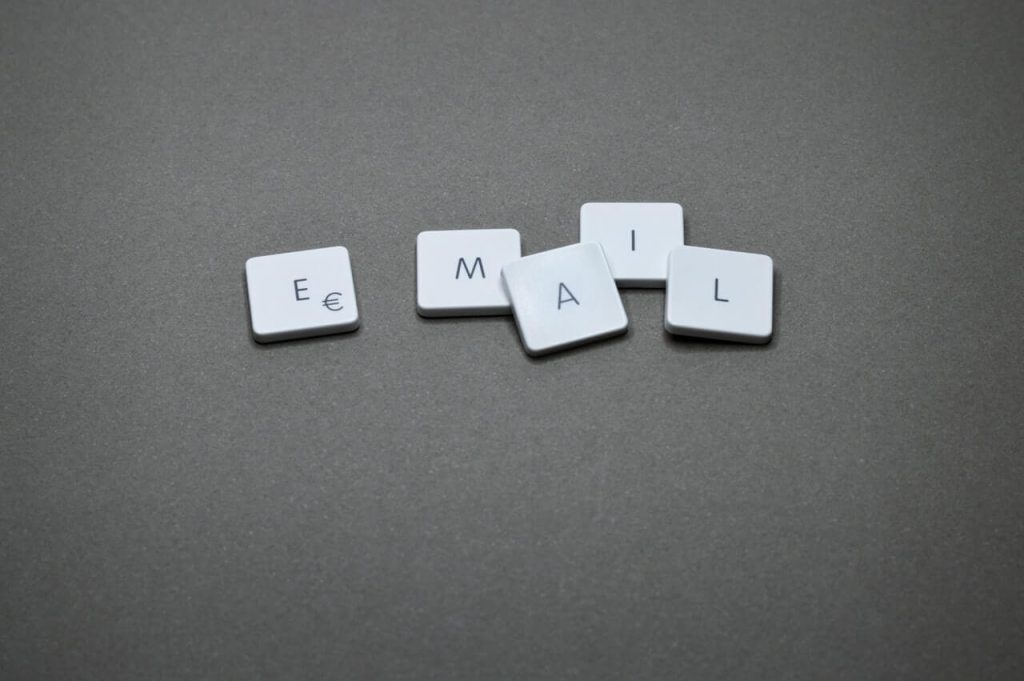 11. Get Higher Open Rates with 22 of the Best Email Subject Lines
Never struggle to write email subject lines again with these catchy subject line formulas. Discover the 22 subject line formulas that will help you write catchy subject lines and make subscribers eager to open your emails in no time.
12. 10 Best Brand Management Tools To Improve Your eCommerce CRO
Conversion rate optimization (CRO) increases the number of visitors to a site that will ultimately make a purchase, or carry out any action you want them too. Here are the 10 best brand management tools that will help you improve CRO.
13. How to Double Your Affiliate Income Overnight
To increase your affiliate income, you need to use various techniques to get more clicks and boost conversions. Bonuses are one such method.
14. What Is Retargeting, and How Can It Boost Sales?
Retargeting offers brands a way to deliver ads more efficiently to users who are likely make a purchase. Here's how to use it for your business.
15. 20 of the Best Free Social Media Management Tools That Help Drive Engagement (2020 Edition)
The best way to manage your engagement across multiple channels and platforms is through the use of social media management tools. Here are 20 of the best free social media management tools that help drive engagement
16. Inject New Life into Old Content
Content marketing is a long game. This inevitably means that some of the content created will get old or outdated. Fortunately, a marketer can inject new life into old content, making it valuable again while preserving existing links and search engine authority.
17. 13 Content Curation Tools Every Marketer Needs
Interested in content curation? Learn more about how it works and 12 tools that can streamline your curation and content discovery processes.
18. Copywriting For Landing Page: How To Write For Higher Conversion Rates
Conversions can depend on the quality of your landing pages. Use this blueprint that focuses on copywriting for landing page so you can increase conversions.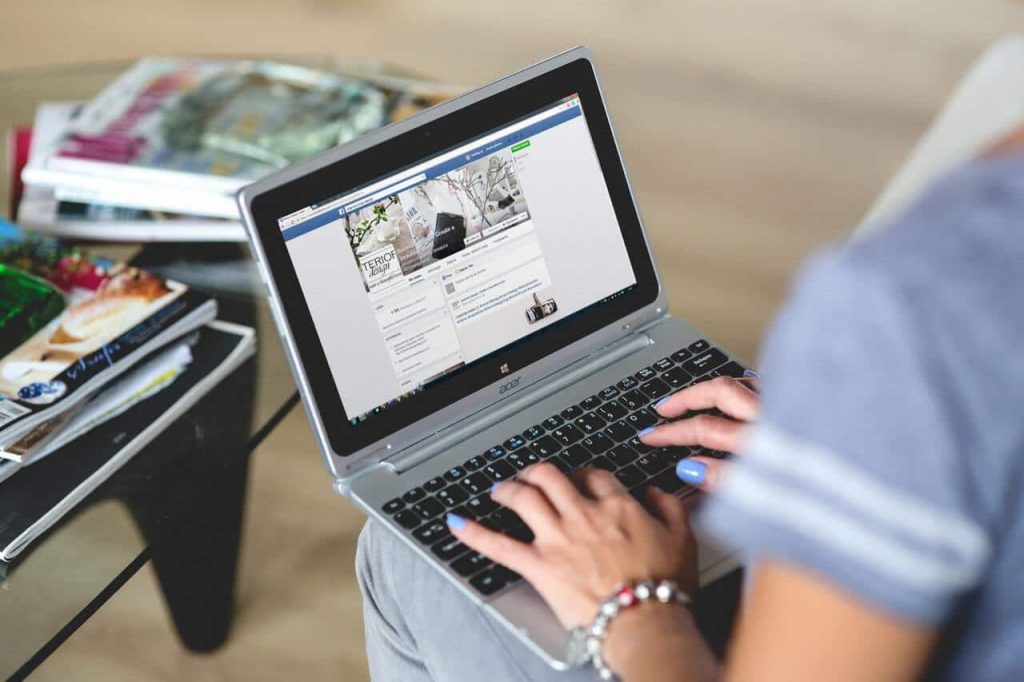 19. What is Content Marketing?
Content marketing campaigns cover blogging, video creation, social posts, and more. Learn what content marketing is and how you can create content that converts!
20. 10 Effective Ways to Boost eCommerce Sales in 2020
Whether you just started your new online store or focused on eCommerce for years, the main goal is to continue boosting your sales. Here are 10 ways to boost your eCommerce sales!
21. The 8 best types of video for social media get started.
Each social media platform demands a specific format that will allow you to explore all the media's potential. Let's find out the best video for each platform
22. Easy Tips for Building a Powerful Email List
Your email list is the secret sauce that bring your brand tons of new business. A solid email list can benefit your brand by helping to reach customers. Here are some tips on how to build your email list up to success.
23. 7 reckless B2B content marketing mistakes you can't afford to make
B2B content marketing can be a massive lead generation machine for your business. That is, if you avoid these common B2B content marketing mistakes.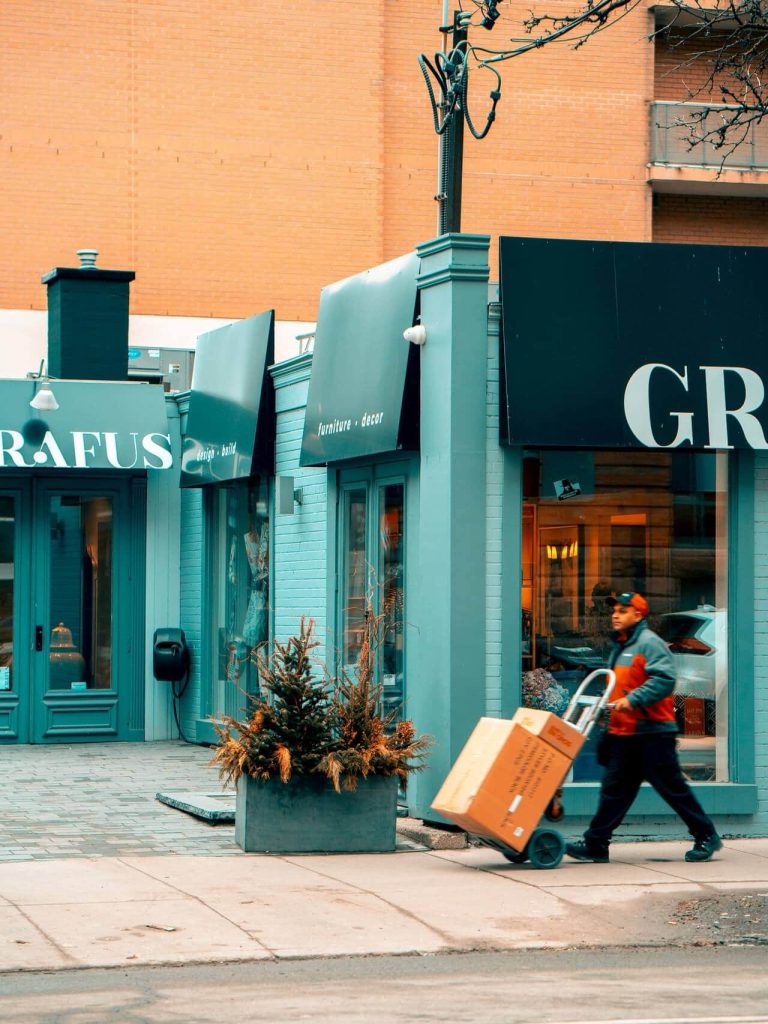 24. Shipping Problems? Get 10 Quick Fixes to the Most Common Fulfillment Challenges
Though a critical element of ecommerce, shipping isn't the most exciting part of your business. To make it a little easier, we look at 10 common shipping problems and how you can address them head-on.
25. How To Improve Online Conversions
Conversions are a numbers game, and the higher your conversion rate, the more effective your ads becomes. Learn how to improve your online conversion rate.
26. Content Guidelines: Why Your Brand Needs a Style Guide
Looking to scale your content production? Then you'll need guidelines to keep your content consistently on-brand. Learn how to create a style guide here.
27. On-Page SEO Checklist [Infographic]
This On-Page SEO checklist will walk you through everything you need to know about optimizing your site.
28. 10 Brilliant Email Marketing Examples
Are you looking for inspiration for your next email campaign? Check out these email marketing examples that we love (and find out why they work).
29. Foolproof guide to optimizing Shopify for SEO
Higher SERP rankings translate to greater organic traffic to your ecommerce site. Learn how to optimize Shopify for SEO through this step-by-step guide.
30. 100 Types of Content: The Definitive Guide for Marketers
Creating content in a variety of formats will help you reach a wider audience. Here are 100 types of content you can create, with examples.