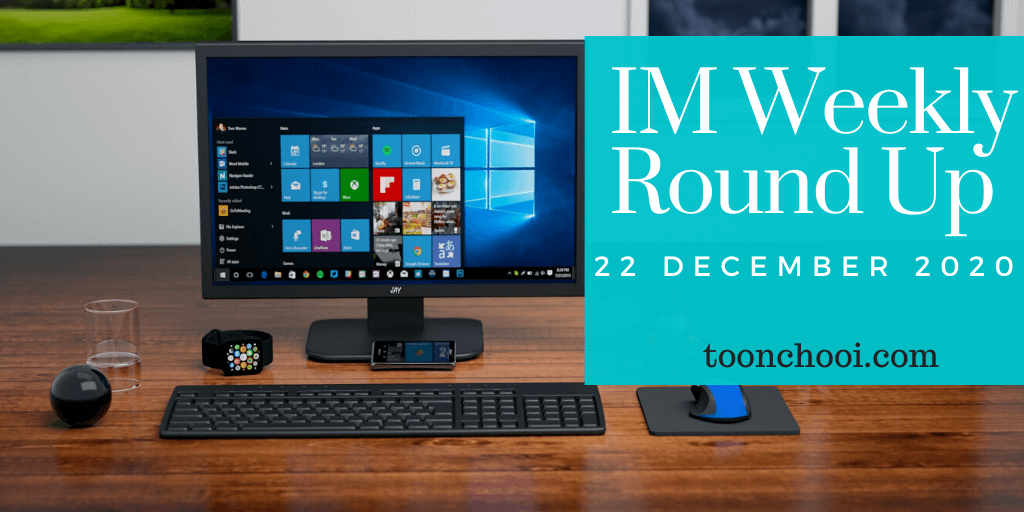 Welcome to today's marketing weekly roundup to keep you up-to-date with all the latest digital marketing news, tips and tactics from experts around the world…  
1.11 Ways To Put AI To Work In Marketing And Advertising
Artificial intelligence can be a powerful tool, Artificial intelligence can be a powerful tool, capable of giving marketing and advertising agencies the deep insights into their audiences they need to create the most compelling and engaging campaigns. Here are 11 ways to leverage AI in marketing and advertising.
2. The Product Launch Marketing Plan That Earned $1 Million in 60 Days
Learn how to apply this 5-stage product launch marketing plan that generated $1 Million in 60 days before your next launch.   
3. How to Define Your Target Audience for SEO
You can't ignore the need to know the target audience for your SEO strategy. In this guide, we're going to walk you through the different approaches you can take to defining your audience.   
4. Holiday Email Marketing: 6 Success Strategies for Businesses
Sales rates and engagement levels are higher than the usual weekdays and weekends. Here are six email marketing strategies you should use to drive your business success by maximizing the season.  
5. 6 Super Easy Ways to Use Reddit for Lead Generation
Reddit is a highly engaging platform powered by a smart bunch of community. Here are some crucial points to help you become a valued contributor on Reddit and generate high-quality leads.  
6. The Essential Elements of a High-Converting Landing Page
Whether you're trying to collect leads, drive sales, or do something else entirely, landing pages do what your website can't by honing in on one dedicated conversion goal. Here are the five core elements of a high-converting landing page:   
7. B2B PPC Tactics: Six Ways to Bring in Higher-Quality Leads
B2B companies are increasingly relying on pay-per-click tactics to obtain leads. Here are six ways to ensure your company is getting the highest-quality leads from its PPC ad campaigns.  
8. What is Schema and How Can it Improve Your SEO
SEO can help to improve your online marketing.  Addition of schema markup will help Google understand your website – and rank it accordingly.  
9. 9 Expert Tips to Earn Traffic from Instagram
These easy-to-implement strategies can help you use clickable links on Instagram and drive free traffic from the platform to your website.  
10. 100+ Content Marketing Predictions for 2021
Find out what over 100 content marketing thought leaders and subject matter experts expect to happen in the industry in 2021  
11. The Sales Sweet Spot: Four Stages Of The Content Marketing Sales Funnel
The content marketing sales funnel can be extremely beneficial to your business. When done correctly, content has the power to bring potential customers entirely through the sales process to eventually become paying customers.  Let's take a look at the four stages of the content marketing sales funnel.  
12. 7 Inbound Lead Conversion Strategies
Inbound lead conversion is arguably the most important component of inbound marketing. In this guide, we'll take an in-depth look at seven specific inbound lead conversion strategies to help you master this aspect of inbound marketing. That way, you'll know what to focus on and which tactics are most effective for turning more leads into customers.   
13. Live Shopping Instagram: How to Use Live Shopping on Instagram
Instagram has become a powerful platform for e-commerce and you could now drive sales through Instagram Live as well. Learn how to make the most of Live Shopping on Instagram.  
14. Plan for the 2020 Holiday Shopping Season: 10 Ways to Prepare for Shipping Demands
Whether it's Black Friday, Cyber Monday, or the holiday season, an influx of sales means lots of orders to ship. Here's your complete guide to shipping during a rush.  
15. 15 Top Paying Affiliate Programs and How To Find the Ones that Will…
A select few make a lot of money this way — affiliates in the US alone are set to make $6.8 billion (with a b) in commissions in 2020. But most affiliates fail to earn even their very first commission. In this article, we'll highlight the top paying affiliate programs and show you how to find suitable programs for your experience and situation.  
16. Jumpstart Your Social Media Marketing for 2021
In this social media marketing guide, you'll learn the basic of social media marketing and how to get the jump on your competitors as we exit the pandemic.  
17. Content Marketing: Build a Strategy That Explodes Your ROI
Content marketing may be the hardest working of all the digital marketing strategies. Here's what you get from an effective content marketing strategy:   
18. Side Hustles: How to Find Yours and Make an Extra $1,000 A Month (And More)
The best side hustles help you build a business for yourself. Here are the 10 most profitable side hustle ideas you can make money from today.   
19. Top 10 Social Media Trends You Need to Know in 2021
Social media isn't going anywhere. Social media trends are constantly evolving, and it's essential to stay up-to-date with them. Here are the top 10 Social media trends to know in 2021 and beyond.  
20. Mobile Marketing 101: Why is Mobile Marketing So Important In 2020?
There are plenty of mobile marketing strategies that you can use as a business owner to bring new customers to your brand. And, depending on your target audience, your industry niche, and, of course, your budget, you might find one strategy more preferable than the other. 
ToonChooi
ps: Looking for REAL, Trackable and High-quality traffic?  Click here to check it out.