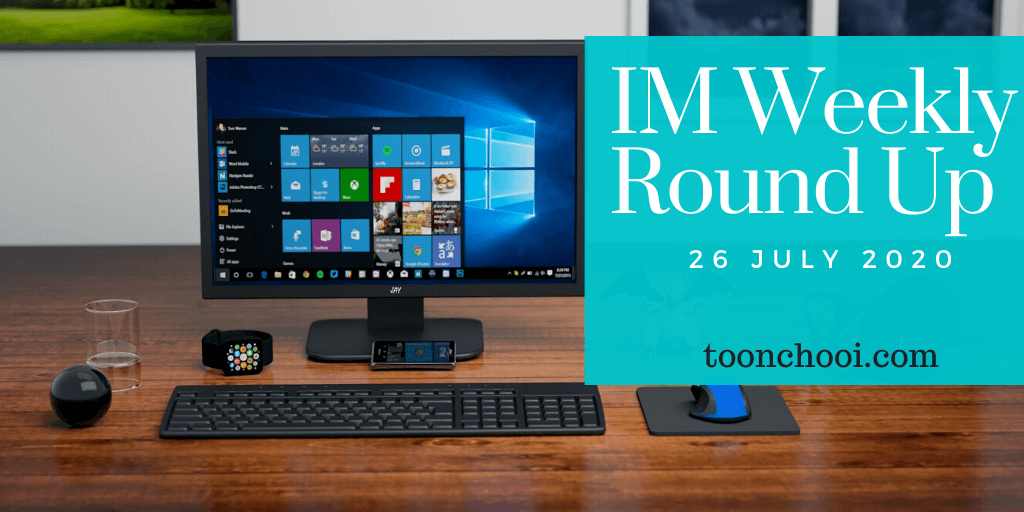 How to Create High-Converting Funnels
Here is the process for creating a high-converting funnel, and focus on the most important tips, tricks, and tools that can help you increase the number of conversions.
2. Hootsuite vs. Buffer: We Rated 12 Key Factors for Each
Social media management tools are a lifeline for businesses of all sizes. Find out if Hootsuite or Buffer is right for you in our in-depth review.
3. Selling Through Storytelling: How to Craft a Compelling Brand Story
Check out these guidelines that experienced storytellers use to catch and keep attention.
4. How to Develop a YouTube Strategy for Different Generations
Creating content your audiences actually want to watch is crucial. Learn how to develop a YouTube strategy that is tailored to different generations.
5. How to Send the Warmest Cold Emails
Email marketing can be a goldmine for brands. But you can't send random, spammy looking emails — you need stellar personalization. Here's how to send the warmest cold emails.
6. Assessing Site Safety and Page Loading Speed Using Tools From Google
Check out these Google tools that would give you a quick, yet detailed look at your website's performance, from checking the loading speed, to assessing website security.
7. How to Make Money Online Without Paying Anything In 2020
There are thousands of ways to earn money online without spending a single penny. However, in this post, we will discuss only the best and legitimate ways to earn real money.
8. How to Get More Out of Your New Influencer Marketing Strategy
If you've only just begun working with influencers, here are a few universal truths that can help brands get the most out of these valuable partnerships.
9. How to Develop a Successful Marketing Mix Strategy for Your Small Business
The marketing mix strategy is essential to the success of any business. A well-researched marketing mix strategy differentiates your product and service from the competitor. In this article, we will discuss ten steps for you to develop a successful marketing mix strategy for your small business.
10. 6 Ways to Keep Your Lead Generation Funnel from Leaking Clients
A lead generation funnel is a marketing strategy that has been effective in converting leads into customers. Here are some ways to ensure your lead generation funnel will not leak valuable clients.
11. How Do I Make My Site Rank For a Keyword?
Find out why your site is not ranking for a specific keyword and how to fix it
12. 5 Steps to Power Up Your Re-engagement Email Campaigns
Re-engaging inactive subscribers requires hyper-relevant email marketing campaigns. Follow these 5 steps to activate leads in your current database.
13. How to Create a Facebook Organic Sales Funnel
Looking for tips to develop an organic Facebook funnel? In this article, you'll learn how to model an effective sales funnel with organic Facebook content.
14. 4 High-converting Email Segments for Ecommerce
Email segmentation can help marketers reach these new buyers by improving relevancy. Here are the most effective ways to segment an email list for ecommerce.
15. How to Increase Your Website Traffic Without SEO
If you're sick and tired of running the SEO race to generate traffic, Neil Patel share several tips on how marketers and business owners can generate traffic without SEO.
16. How To Use Facebook Analytics Tool to Grow Your Business
While Facebook Analytics is enormously valuable, it can be a challenge to set up and understand. So we've broken it down in this guide to mastering Facebook Analytics!
17. How to Use Social Media to Skyrocket Affiliate Sales
Here are some tips you can use to step up your affiliate marketing strategy on social media. Follow along and implement some of these tips into your business strategy if you want to see more sales, engagement, and website traffic.
18. The 6 best video platforms to share your content
To increase your results with video marketing, you need to count on a good video platform. See the best options available here!
19. 10 Email Marketing Trends You Need to Know
Email marketing is one of the most effective channels in your toolkit. Did you know that for every $1 spent on email marketing, you can expect an average return of $42? Get a rundown of the top 10 email marketing trends that can help you optimize your strategy.
20. 11 Proven Ways to Create High-Converting Emails: Best Practices + Key Considerations
Email marketing can be one of your most effective sales and marketing channels. Let's learn how to create high-converting emails.
21. Digital Marketing: Top 7 Tips for Small Business
While digital marketing has posed fresh challenges to small businesses, it has also helped to level the playing field in a competitive marketplace. Here are top 7 tips to help your business succeed in the digital world.
22. 8 Marketing Tools You Need When Starting a Business
To keep your business afloat, you need to use every method at your disposal to get the word out. The most important marketing strategies involve the digital world. Here are 8 marketing tools that you need when starting a business.
23. What is SEO?
Search Engine Optimization is not an easy thing to do in today's competitive market. Here are overview of the SEO
24. How to Convert Website Traffic With Facebook Ads
Wondering how to re-engage website visitors who don't convert? Looking for Facebook ad types that work? In this article, you'll discover how to convert your site traffic with two types of Facebook and Instagram ads.
25. How to Optimize Your LinkedIn Profile for SEO
Are you looking to make better connections on LinkedIn or help users find you more easily? Use these seven steps to optimize your LinkedIn profile for SEO.