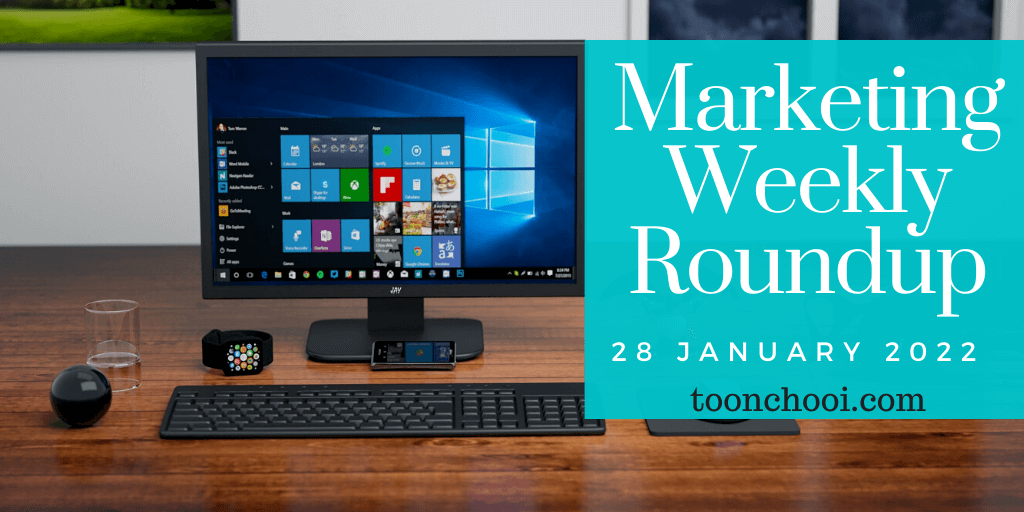 Greetings and welcome back to a new Marketing Weekly Roundup! As always, here is an overview of what went on this week in the digital marketing world, so make sure to check out these marketing insights, SEO tips, tactics, social media news. summarized marketing insights and stories.
1. The Ultimate Keyword Research Guide for SEO
Good keyword research uncovers the terms, phrases, questions, and answers that are important to your users and customers. Your keywords should also support business goals like getting more pageviews or capturing leads. Read on to learn more about how it works and how it can help you craft content.
2. 5 Inbound Marketing Strategies Bloggers Should be Using in 2022
Inbound marketing is all about bringing the right people to your website. Its goal is to bring those who're most likely to buy what you're selling. Blogging is, by far, one of the most efficient inbound marketing strategies, and its benefits are widely recognized. Here are five inbound marketing strategies bloggers should use in 2022 to skyrocket their marketing goals.
1. Focus on long-form content
2. Work on killer headlines
3. Try niche guest posting
4. Boost your landing-page strategy
5. Give something back
3. Digital Marketing Channels to Adopt in 2022
Brands and agencies are integrating CTV, video and audio into their marketing mix to take advantage of new opportunities for ad creativity and innovation. Digiday and StackAdapt surveyed more than 75 brand and agency executives to uncover their approaches to budgets, targeting and measurement.
4. Which Social Networks Should You Advertise on in 2022?
Social media is an effective tool to meet your marketing objectives. There are various social media platforms to choose from, and each has different audiences. Let's explore the three major different social media platforms to help you decide when you should and shouldn't elect to use them in your social media advertising strategy.
1. Facebook
2. Instagram
3. Youtube
5. 9 Lead Nurturing Strategies That Work (+ The Best Marketing Tools That Help)
Not everyone who visits your website is ready to make a purchase. It's part of the buyer's journey, and it behooves you (and them) to court them. Therein enters lead nurturing. Lead nurturing doesn't have to be as complicated as it may sound. It can become a natural process in your marketing strategy once you've figured out a plan of approach. Here are some best practices to help you map out an action plan for your brand.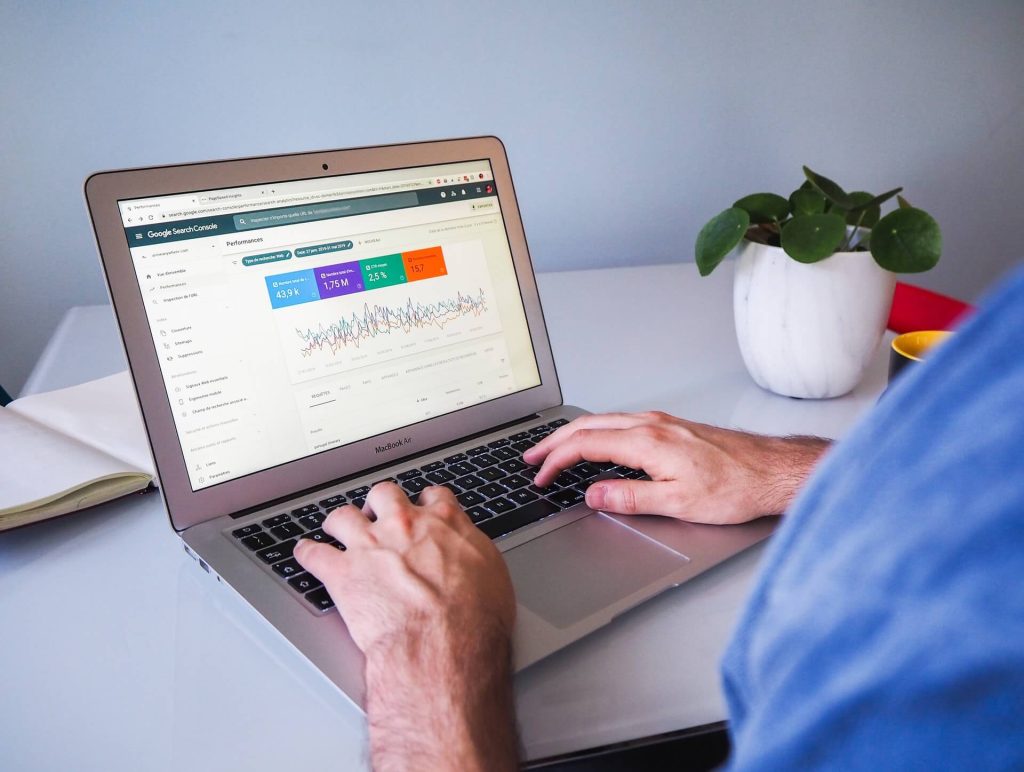 6. SEO: 6 Critical Search Console Reports
Google Search Console is essential for optimizing organic rankings. No other tool provides Google's direct experience in crawling, indexing, and ranking your site. Here are the six most valuable reports on that platform.
1. Performance Report
2. Links Report
3. Coverage Report
4. URL Inspection
5. Experience Section
6. Manual Actions
7. How to Build and Measure Brand Awareness
Only 5% of B2B buyers are ready to buy right now. You can't force the other 95% into a buying position by spamming them with nurture sequences. Your audience will flock to brands with a strong reputation because they don't associate you with their need. Discover what brand awareness marketing is and how to become the only obvious choice when the prospect is ready to buy.
8. Keep A Close Eye On These 5 Facebook Ad Trends For 2022
Marketing trends on Facebook ebb and flow each year, but what worked last year won't necessarily work this year. Here are five trends Facebook marketers should be aware of to stay one step ahead of their competitors in the social media advertising space.
1. The rise of video continues
2. Mobile advertising is key
3. Consistent social media stories lead to success
4. The cost of Facebook ads will continue to rise
5. Personalized ads are the new norm
9. How to Win With SMS Marketing in 2022
In the year ahead, we predict more brands will lean into mobile-first marketing channels to diversify their outreach and learn about their customers in new and improved ways. Let's explore five ways that SMS marketing can power your success, so that you can not only win in 2022, but also be prepared for whatever changes come next.
10. B2B E-Commerce Marketing Tips For 2022
E-commerce sales are projected to grow to $5.4 trillion in 2022. Forrester has found that 73% of Millennials are involved with B2B purchasing decisions. People have had to shop online by necessity, giving you a reliable target audience. Here are some of the B2B marketing strategies that you should implement.
1. Anticipate Technological Changes That Affect Purchases And Communication
2. Create A Convenient Website
3. Implement Multiple Purchasing Options
4. Demonstrate Data Security And Compliance
5. Invite User-Generated Content And Create Videos
11. The Top 29 Instagram Tools You Need for Successful Marketing
Here are some Instagram tools that will help both enterprise users, as well as Instagram for small businesses. These tools can help you gain an extra edge through desktop publishing, grid preview, hashtag analysis, and general Instagram metrics for your business.
12. 12 SEO Tools For 2022
Search engine optimization can be a complicated process, but every year, more tools and options are added to help simplify and streamline your efforts. The right tools can transform your strategy, and as such, it's worth keeping track of the latest tool additions as you look to learn more about what people are searching for, and how you can create content to align with those behaviors. Here are 12 of the latest and hottest SEO tools that you can try:
1. Exploding Topics
2. Mobile Moxie
3. Bulk Google Rank Checker
4. Can I Rank
5. Sitechecker
6. SearchResponse.io
7. Zyppy
8. Reddico
9. Keywordinsights
10. Content Brief Generator
11. Thruuu
12. Contenteum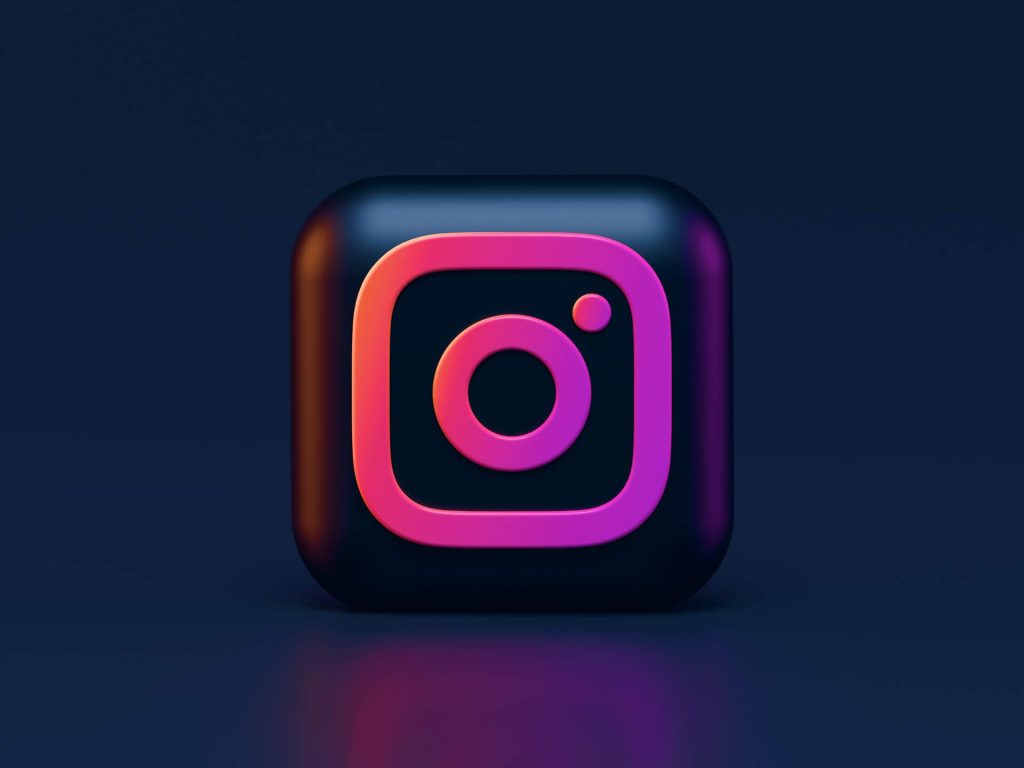 13. How to Optimise Your Instagram Profile for the Best First Impression
First impressions matter, this is especially true on hyper-competitive platforms like Instagram. Staying consistent on Instagram is the best way to maintain reach and maximize your account's potential. This infographic gives you a quick guide to each of the Instagram profile elements, and the best ways to optimize them to create that perfect first impression. You'll learn how to optimise your account handle, profile image, account name, Instagram bio, profile link, and story highlights.
14. 20 Social Media Marketing Myths to Leave Behind in 2022
Some marketers will still hold onto a few marketing myths, simply because it's hard to keep up-to-date on what's really going on with social media. To help you separate fact from fiction, here are some of the most common social media myths. Let's find out why you need to leave these old ways of thinking behind.
1. My customers aren't on social media
2. You should join every single social media network immediately
3. Pinterest is only for B2C organizations
4. You should only try to get fans and followers that will become customers
5. You should only schedule posts during the workweek
6. You'll have amazing social media engagement if you ask your friends and family "Like" every post
7. You have to respond to social activity immediately
8. Social media is only about engaging conversation — and not a place to share branded content
9. Social media marketing tactics don't drive bottom-line results
10. It looks tacky to seem relatable as a brand on social media
11. Hashtags are essential for every post
12. Social media monitoring takes forever
13. Social media managers should be new graduates or have years of experience
14. Only young people use social media
15. Newer platforms, like Snapchat and TikTok, aren't worth taking seriously
16. You don't have enough content to have a social media channel
17. Social media gives people a venue to publicly bash your company
18. Social media is too "fluffy" to have solid metrics around
19. Social media is completely free marketing
20. It's best to stick with the same social media strategies that have worked in the past
15. Blogging For Business: 7 Practical Resources and Ideas to Help
It's clear that blogging has a variety of benefits for your business. Let's explore why blogging for business is beneficial and several ideas and resources guaranteed to help you craft the best blog posts possible for your brand.
16. 8 Practical Tips for Successfully Launching Your Startup
If you're looking to launch a startup, there's no better time than now. Launching a startup can be difficult for those who don't know the first thing about it. Here are eight tips that will help you successfully launch your startup.
1. Find a startup idea that you're passionate about
2. Research your startup idea
3. Create a startup plan
4. Build an email list before you launch
5. Decide on a business structure.
6. Build your Minimum Viable Product (MVP)
7. Develop a marketing strategy
8. Build Relationships
17. The Marketer's Guide to Segmentation, Targeting
It's not wise to believe that everyone would be interested in purchasing your product or service. By over-widening your scope, you fail to inform and educate your audience about how your product can improve their lives. This is where segmentation, targeting, and positioning come into play. This guide will help you to understand why you should invest time into understanding your audience and targeting your marketing.
18. How to Self-publish Your Own Book in 8 Steps
Have a bestselling book idea? What if you could write, edit, publish, and sell your own book?—all without having to split the profits with a publishing company? In today's creator economy, you can. Self-publishing tools are more widely available now than ever before. Here are 8 steps to self-publish your own book.
1. Write a book that's marketable
2. Edit like a professional
3. Develop an eye-catching cover design
4. Decide which self-publishing platforms you'll be using
5. Formatting your book
6. Launch your book like a store launches a product
7. Market yourself on social media
8. Start work on your next book
19. The Ultimate Guide to Content Creation
Whether you know it or not, you consume content on a daily basis. Content keeps us informed, answers our questions, entertains us, makes us smile, guides our decisions, and more. If you're not creating content, then you're behind the curve. Content equals business growth. So, let's get started with the types of content you can create and then review your content strategy.
20. How to Grow and Scale Your Ecommerce Brand in 2022
The share of eCommerce as part of total retail is expected to reach 24.5% by 2025. In 2022, the narrative will shift from saving time and money to getting a superior shopping experience. The only way to keep growing your eCommerce business is through evolution. Here are some of the strategies that'll help you grow your brand in 2022. il
1. Create an SEO strategy
2. Leverage social commerce
3. Provide rich shopping experiences
4. Collect social proof
5. Get known for excellent customer service
6. Omnichannel presence
That's it for this week's marketing roundup. Until the next one, have a wonderful weekend! If you have an article that you would like me to feature in this Weekly roundup, please let me know. If it's suitable, I will post it for free. All I ask is that you share this Weekly Roundup on your social media channels.
ToonChooi
AWeber has the tools you need to make promoting your business a breeze.
~ Email Marketing
~ Professional Templates
~ Email Automation
~ Landing Pages
~ Web Push Notifications
~ 24/7 Live Customer Support
~ Design with Canva
Click here to get started your email marketing with a FREE account today