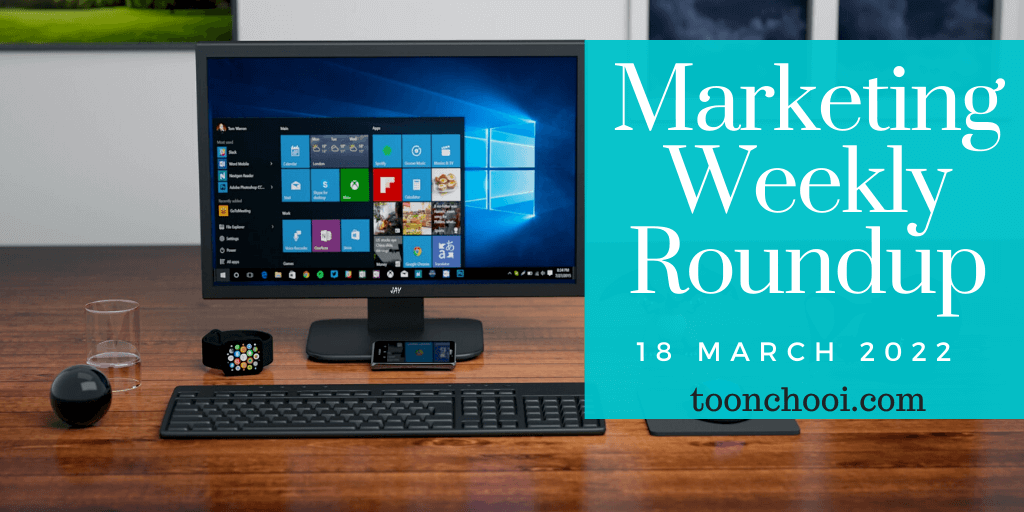 Greetings and welcome back to a new Marketing Weekly Roundup! As always, here is an overview of what went on this week in the digital marketing world, so make sure to check out these marketing insights, SEO tips, tactics, social media news. summarized marketing insights and stories. Feel free to share Weekly Roundup or any other of our roundups with your friends, family, and colleagues.
Now let's get into it.
1. Best Dropshipping Companies
Dropshipping makes it possible to sell products online without having to purchase, store, or ship inventory. You can operate an eCommerce site from your couch without ever touching the products you're selling. But in order to do this successfully, you'll need to find a dropshipping company to handle the logistics of fulfilling orders. This guide will help you find the best dropshipping company for your unique needs.
2. How to Scale Your Small Business in 6 Steps
Scaling a business sustainably means being prepared for long-term growth.  It's the difference between getting a sudden spike in sales and every process falling apart. It takes planning, expertise, and sometimes funding to get it done. This guide will walk you through how to scale up your business so you always remain in control of your future.
    1. Make a plan for your future
    2. Evaluate your supply chain
    3. Hire strategically
    4. Outsource for efficiency
    5. Automate where you can
    6. Seek new capital
3. SEMRush Review: Can This Keyword Research Tool Help Your Business?
SEMRush is one of the most popular (and highly respected) SEO software platforms. It offers users all-in-one features and functionality, making it an invaluable tool for website owners and SEO professionals alike. We'll be discussing both the pros and cons of using SEMRush, as well as the things to watch out for before signing up.
4. Are You Optimizing Your Email Marketing Campaigns?
Email marketing is one of the most personal forms of digital marketing. When users opt-in, your organization interacts with them on a deeper level. Email makes it easier to gain trust, build loyalty and, most importantly, keep a steady flow of appointments. Here are some of the top email marketing mistakes to avoid that can break the trust between your brand and your audience.
    1.  You Don't Have a Targeted, Defined Audience
    2.  You Don't Use Personalization or Automation Tools
    3.  Template Design Isn't a Priority
    4.  Your Emails Blend in With Your Competition
    5.  You Don't Have Enough Content to Distribute Through Email
    6.  You Set It and Forget It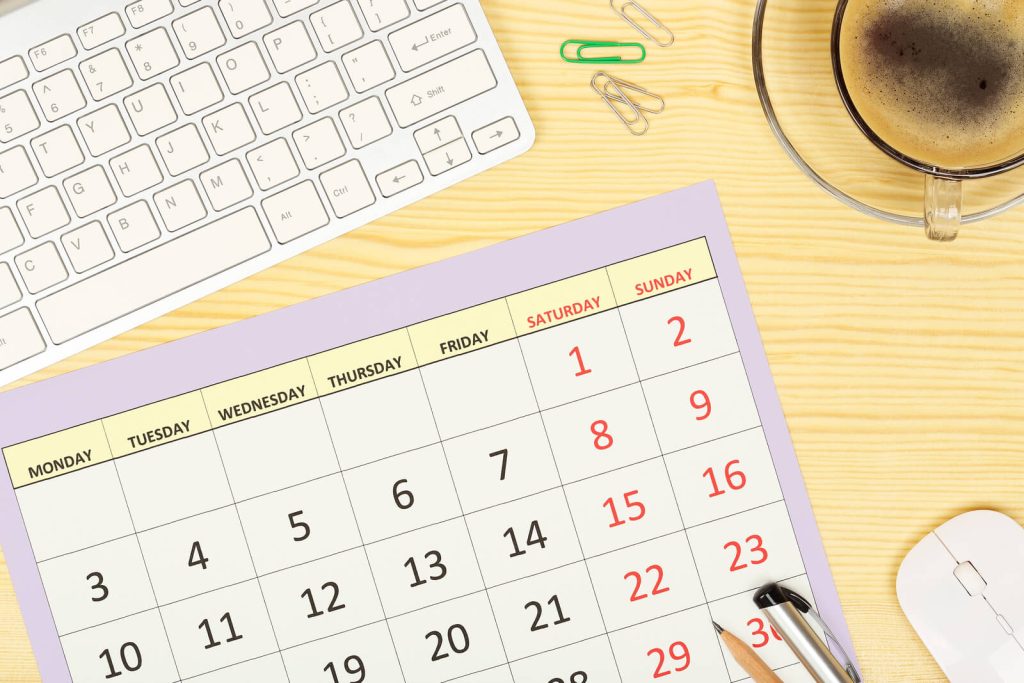 5. How to Build a Marketing Calendar that Actually Works
Marketing calendars provide more lead time for large-scale projects and act as an infrastructure for any campaigns you plan to run. They also allow you to schedule out promotions and sales, and make space for partnerships with influencers, other businesses, or extensive design work. The key to a successful marketing calendar is to start with your overarching goals and build-in flexibility for when things don't go as planned. Discover how to create a more effective marketing calendar.
6. Effective Lead Generation Strategies For Businesses Today
Lead generation is an absolute necessity for any business looking to thrive in the digital marketing space. Up to 61 percent of marketers indicate that generating high-quality leads is no mean feat. Here are effective lead generation strategies to help you pull in the right audiences.
    1. Cold Calling
    2. Use Lead Generation Tools
    3. Live Chat
    4. Retargeting
    5. Use Case Studies
7. Increase productivity with the new Microsoft Advertising Editor
There are some exciting changes coming to Microsoft's Advertising Editor, related to using the Microsoft Audience Network. You can now manage your ads through an API, editor, online, or third-party. This integration is part of our commitment to bring advertisers new features to help them spend less time setting up and managing campaigns. It also helps them spend more time engaging with customers.
8. 5 Pop-up Ad Strategies That Actually Work
Today's pop-up ads are highly targeted, contextual, well-timed, and strategized. When done correctly, pop-ups can convert at three percent or higher! Your goal should be to meet those four criteria with your ads. Here are some actionable pop-up ads strategies you can implement in your business to increase your conversions.
    1. Exit-Intent Pop-Ups
    2. One Time or Limited Time Offers
    3. Shopping Cart Abandonment Pop-Up
    4. Offer Related Products or Services
    5. Gamify Your Pop-Ups   
9. How to Do A/B Testing: 15 Steps for the Perfect Split Test
You're much better off conducting A/B testing than basing marketing decisions off of a "feeling". Read on to learn how to conduct the entire A/B testing process before, during, and after data collection so you can make the best decisions from your results.
10. 6 Steps in Creating an Effective Sales Funnel for Your Business
A sales funnel is a strategy used by many entrepreneurs to make prospects become customers. These prospects will enter as a cold lead, and as they go near the end of the funnel, the leads become warmer, making them a sure customer of your business. Here are the steps that you should follow to ensure that the sales funnel you will create is effective.
    1. Generate a Landing Page
    2. Create an Irresistible Offer
    3. Nurture Your Leads
    4. Seal the Deal  
    5. Keep Your Funnel Going
    6. Boost Your Sales Funnel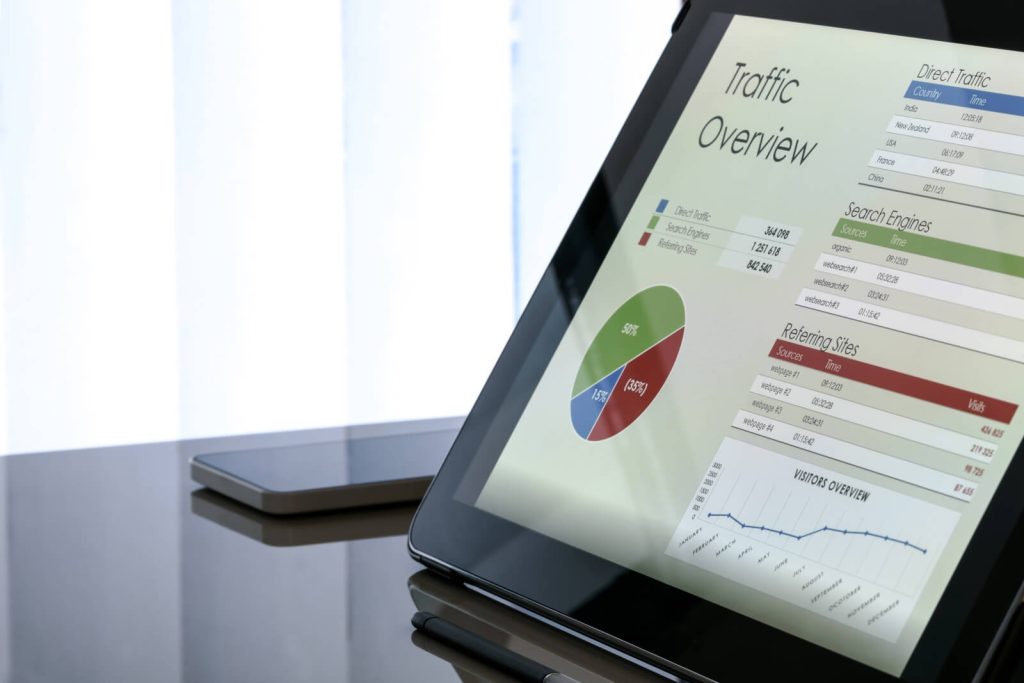 11. Prepare for the future with Google Analytics 4
The end of data collection for Universal Google Analytics (GA3) is coming in 15 months. Once data collection is shut off, your GA account will be like a museum display. It's time to start planning your migration to Google Analytics 4.
12. 15 Free SEO Tools to Drive Traffic, Clicks, and Sales
There are a ton of free SEO tools out there, but many of them are junk. Here are some intuitive, slick, effective, powerful, and free SEO tools.
    1.  Google Analytics
    2.  Google Search Console
    3.  Ubersuggest
    4.  MozBar
    5.  SEOWorkers Analysis Tool
    6.  WooRank Website Reviews
    7.  Neil Patel SEO Analyzer
    8.  ClickFlow
    9.  Anwer The Public
    10. Keyword.io
    11. FAQfox
    12. Google SERP Preview Tool
    13. Pagespeed Insights
    14. SEOptimer
    15. XML-Sitemaps.com
13. What Is An Email CTR? How to Calculate and Improve It
An effective email marketing campaign can help to strengthen your brand, engage current and potential customers, and motivate them to take action. Email marketing has remained popular due to its simplicity, low cost, and effectiveness. The click-through rate (CTR) is an important metric that email marketers can use to determine how well their email campaigns are performing. Discover how to measure and improve your email CTR.
14. The 13 Best Social Media Automation Tools [2022]
These days, social media marketing is incredibly important. In order to make our social media marketing more effective, it is necessary to try to find any tool that can help us streamline and optimize our postings. Social media automation tools can be of extreme help to us, but what exactly can they do? Let's look at ways we can use these tools to our best advantage.
        1.   Buffer
        2.   Hootsuite
        3.   Agorapulse
        4.   SocialPilot
        5.   Sprout Social
        6.   IFTTT
        7.   Zapier
        8.   Crowdfire
        9.   Sendible
        10. Tailwind
        11. Meet Edgar
        12. Social Bee
        13. Missinglettr
15. How the YouTube Algorithm Works in 2022
The YouTube algorithm is designed to help viewers find videos they want to watch and maximize long-term viewer satisfaction. Similar to other social media platforms, YouTube's algorithm has changed as the site has evolved. Read on to learn more about the algorithm and how to up your YouTube marketing strategy.
16. Your Guide To Results-Driven Email Marketing
When done right, email marketing can help you generate $36 for every $1 spent. With email, you can reach your target audience and make them aware of the products or services you offer. Discover how to turn your emails into conversions in 2022.
    1. Acquire new leads by targeting prospects through email campaigns
    2. Create an email list using email opt-in forms
    3. Implement segmentation strategies for conversion rate optimization
    4. Optimize your email campaign with the help of A/B testing
17. How Much Does it Cost to Start a Podcast? [2022]
Podcasts cost money to launch and maintain, but what are the actual numbers? It's tricky to sift through all the information yourself and get a clear answer. In general, podcasting has a low barrier to entry, and upfront costs aren't high. This guide breaks down all the costs you can expect, so there are no surprises when your launch your own podcast.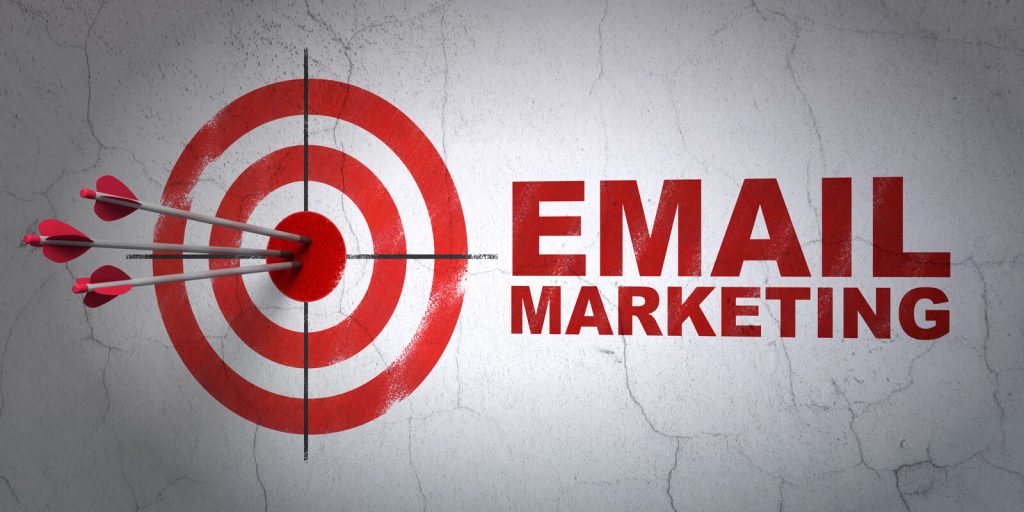 18. The Top 16 Best Email Marketing Services in 2022
Email marketing continues to be a critical strategy for marketing across an array of industries and business types. It's a quick and effective way to engage and nurture leads into loyal customers and is cost-effective. Some studies show an ROI of up to 4,400%. Email marketing services exist to make the process of email marketing simpler. They have features and capabilities that enhance and streamline email communication. Here are some top email marketing services and their pros and cons.
    1.    HubSpot Email Marketing Software for email marketing that's powered by CRM data.
    2.    Moosend for creating automations and sending multimedia, interactive emails.
    3.    Omnisend for creating custom workflows.
    4.    Pabbly Email Marketing for delivering bulk emails.
    5.    SendinBlue for sending automated nurturing and text message campaigns.
    6.    SendX for offering visual email marketing performance data.
    7.    Constant Contact for creating email drip campaigns and easy-to-use templates.
    8.    Campaign Monitor for building personalized emails.
    9.    iContact for customer service and support.
    10.   MailChimp data-backed email marketing.
    11.   AWeber for small business owners and entrepreneurs just starting to build their email lists.
    12.   ActiveCampaign for segmentation and live chat options.
    13.   AutoPilot for collaborative email marketing teams.
    14.   GetResponse for global email marketing audiences.
    15.   Ontraport for creating detailed email marketing campaigns.
     16.   Flodesk for creating visually appealing emails and landing pages.
19. How to Become a Successful Entrepreneur
There is no magic bullet that can change you into a rich and successful entrepreneur overnight. There is an almost formulaic blend of entrepreneurial skills that can help set successful businessmen and women for those prepared to work hard to succeed. As an entrepreneur, you may need to buy Spotify plays for your business to circulate all over to your clients. Here are ways how to become a successful entrepreneur.
20. Forget 2022's Marketing Trends: 3 Ways to Get Back to Basics for Massive Growth
It's easy to lose sight of the basics with so many marketing trends on the rise. With 2022 upon us, and more businesses popping up, getting back to the basics is paramount. Success relies on sweet fundamentals that should remain the same. Here are some must-have basic marketing tips to incorporate into your strategy in 2022. Lead with these fundamental marketing tips if you really want to scale your company.
1. Have the right messaging
2. Have the right offer
3. Have a high-functioning onboarding system
That's it for this week's marketing roundup. I hope you like it. If you'd like to suggest your favorite digital marketing content to be considered for an upcoming Weekly Roundup, please let me know.
ToonChooi
With AWeber Pro, you'll have automations, customer segments, and A/B testing to help you grow your business in the new year. Check it out now.