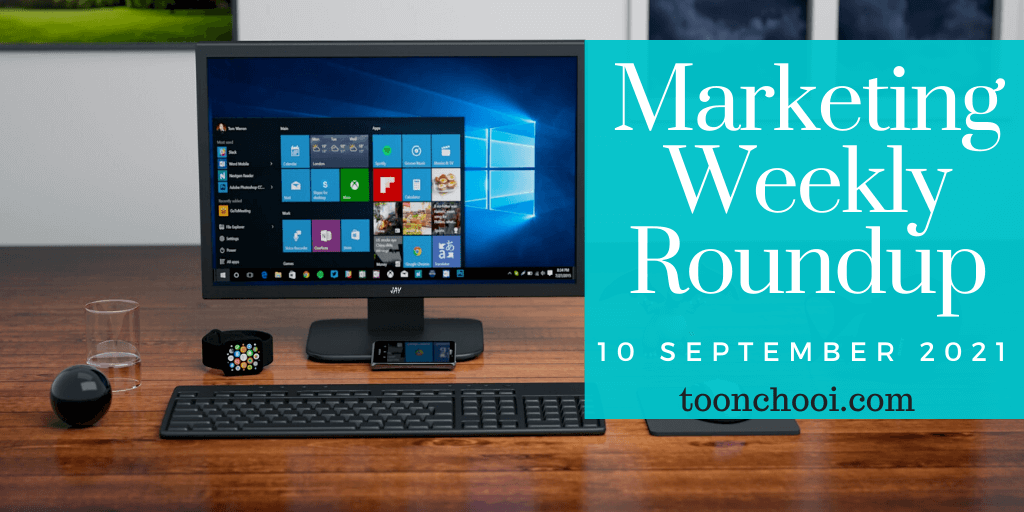 It's time for a new Marketing Weekly Roundup, so welcome, fellow readers! Check out the latest marketing insights, SEO tips, tactics and social media news, all summarized for you.
Here is your weekly roundup:
How to Make Money on YouTube
Ad revenue is not the only way—or, to be honest, the best way way to make money on YouTube. Here are 7 ways to earn income from your YouTube channel, complete with step-by-step instructions.
1. Join the YouTube Partner Program
2. Sell your own merch
3. Create sponsored content
4. Become an affiliate partner
5. Get your fans to pay you directly
6. Use crowdfunding
7. License your content to the media
      

2. A Complete Beginner's Guide to Selling on Amazon
Thinking about selling on Amazon, but not sure where to start? Learn how to set up your Amazon Seller account and create product listings that sell in this beginner's guide. 
3. 10 Ways to Drive More Positive Word-of-Mouth
Discover ten different digital marketing strategies a service-based business can use to drive more positive word-of-mouth.
    1. Have Your Audience Participate
    2. Publish High-Quality Content
    3. Leverage Relevant Influencers
    4. Request Video Testimonials
    5. Offer Incentives
    6. Ask Your Customers to Leave Reviews
    7. Create a Branded Hashtag
    8. Offer Your Service Over Video
    9. Host a Giveaway
    10. Focus on Digital Publicity

4. 9 Deadly Link Building Mistakes SaaS Companies Must Avoid
Backlink is one of the crucial SEO ranking factors. But not all links are equal. Learn some of the most common link-building mistakes that you need to avoid at all costs, and avoid getting penalized by Google algorithms.
5. Five Ways To Skyrocket Sales With Product Recommendations
Product recommendations are a powerful way to connect with your audience and increase sales. Here are five ways to increase your sales, engagement and website traffic by creating personalized product recommendations for first-time visitors and long-term customers alike. 
    1. Create multiple landing pages
    2. Send more personalized emails
    3. Bundle products that are frequently purchased together
    4. Work with social media influencers
    5. Refine your strategy over time
6. Leverage Optimization Score To Help Guide Your Account Management
Microsoft is rolling out Optimization Scores to help advertisers to be more efficient with their ads. It estimates and displays how well your account is set to perform, running from 0% to 100%, with 100% indicating that your account can perform at its full potential.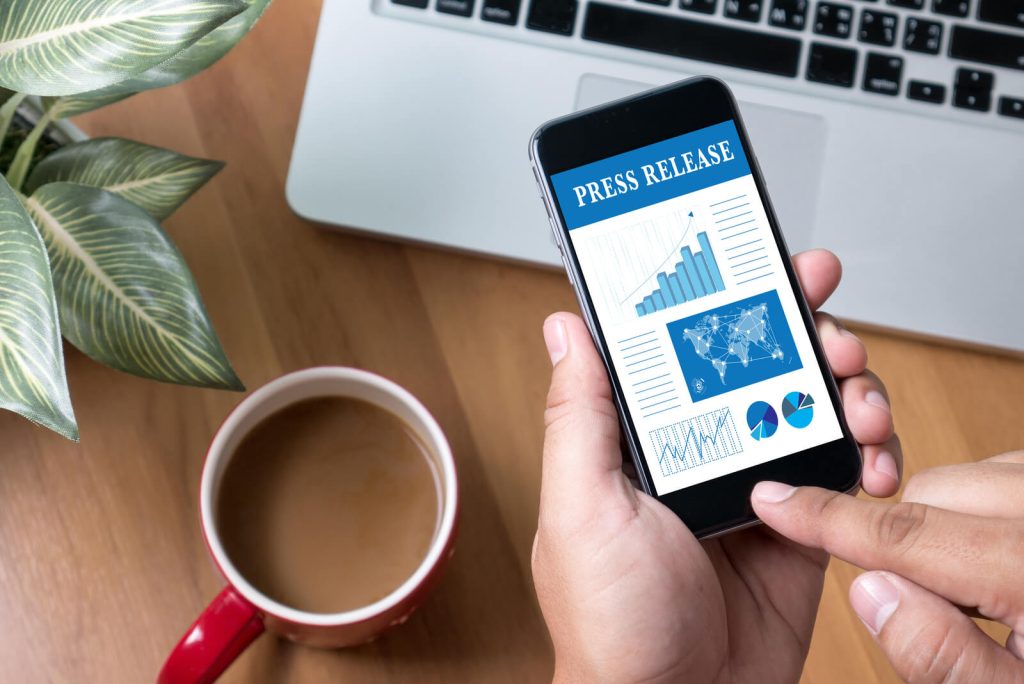 7. 4 Tips to Create a Stellar Press Release to Market Your New Product
A well-written press release can greatly increase your brand awareness. Here are four tips on how to write a press release that will grab the attention of journalists to promote your new product.
    1) Determine the scope of your product launch and audience your press release
    2) Format your press release
    3) Add contact information
    4) Create your headline
8. How to Properly Set Up and Use Google Search Console [Complete Guide]
In the video and accompanying guide below, we will walk you through how to properly set up and use Google Search Console.
9. 3 Ways to Make Your Content Stand Out
Content marketing is a great way to entertain, inform and build a relationship with your audience. Here are three ways to make your content stand out.
    1. Set a Brand Tone and Keep It Consistent
    2. Know Your Content Options
    3. Have a Detailed Strategy
10. 5 Best Practices for a High-Converting Webinar Landing Page
A good webinar landing page should contain a compelling headline, value-oriented content, and a clear and concise call to action. Here are some of the best practices to create a high-converting landing page that drives the audience to sign up.
    1. Define your target audience
    2. Write attention-grabbing headlines
    3. Write compelling copy
    4. Add appealing images and videos
    5. Include a click-worthy CTA
11. 9  AI Tools For Media Creation
There are a handful of AI tools that will make your life easier when it comes to marketing. From content creation to videos, to even podcasting, your life is about to get a whole lot better. Here are 9 AI tools that will save you tons of time.
12. Level Up Your Inbound Lead Generation With These 4 Essential Strategies
Here's everything you need to know about inbound lead generation and how to use specific strategies for generating leads.
    1. Email Marketing
    2. Content Marketing
    3. Product Demos
    4. Social Media Marketing
13. Social Media Optimization: 60+ Tips & Tools for Every Platform
You need to optimize your profiles to get the highest return on your investments of time, effort, and money. Here are social media optimization tips, checklists, and tools to optimize your marketing efforts on popular social media platforms.
14. Using Your SaaS Social Media Marketing Strategy For Customer Acquisition
Incorporating the relevant social media platforms into your SaaS marketing strategy is a must nowadays. But doing social media marketing can be tricky. Let's explore the ins and outs of creating a social media strategy for your SaaS company.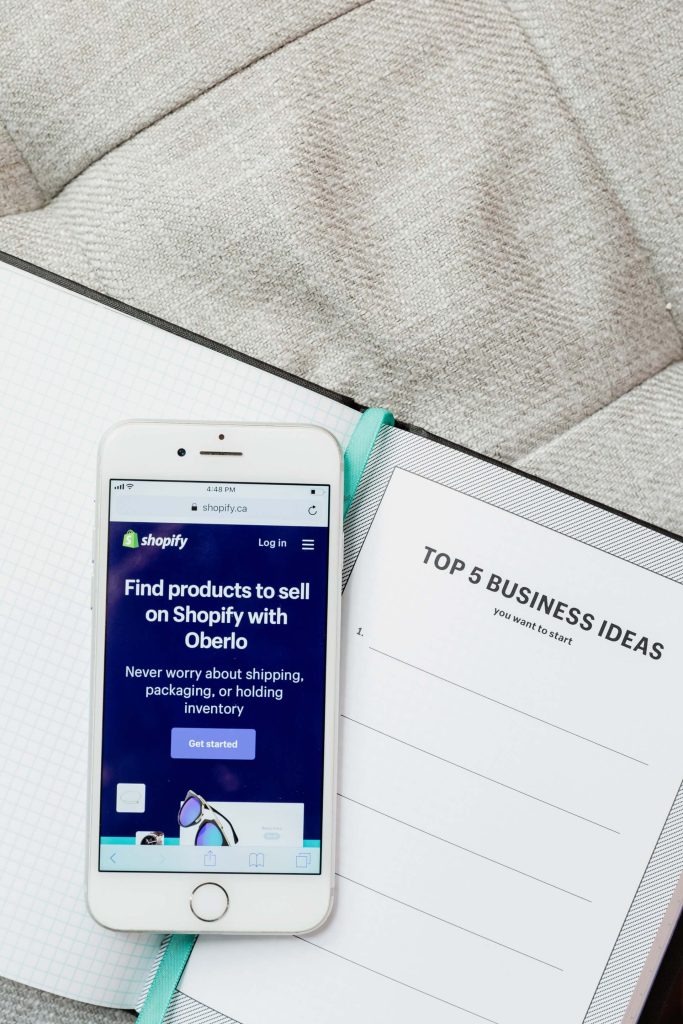 15. 12 Insanely Effective Dropshipping Marketing Tips to Boost Your Sales
If you want to get in on the rapidly growing eCommerce market without having to keep any stock, then dropshipping is for you. Here are 12 strategies that should get more customers and sales for your dropshipping business.
    1.  Add Customer Reviews and Ratings to Your Site
    2.  Focus on Retargeting Customers
    3.  Focus on SEO Content Marketing
    4.  Use Email Marketing
    5.  Develop an Effective Social Media Marketing Strategy
    6.  Run a Giveaway
    7.  Find Your Relevant Communities Online and Join Them
    8.  Use Video Marketing
    9.  Attract More Customers With Paid Advertising
    10. Use Upselling and Cross-Marketing to Increase Your Sales
    11. Know How to Recover Abandoned Carts
    12. Make Sure Your Customers Come Back for More
16. The Best Ways to Increase Brand Awareness
In today's modern world, you need to formulate, track, and strategize to increase brand awareness, all while contending with competitors creating their own plans. This ultimate guide will help you to increase brand recognition for your business online.
17. 10 WordPress SEO Optimization Tips to Grow Your Business
WordPress SEO optimization is a crucial step to take to grow your business. Here are the most effective  WordPress SEO tips and tricks that will make the most impact on your site.
    1. Search Engine Visibility
    2. Permalinks
    3. XML Sitemap
    4. Keyword Research
    5. Titles and Meta Descriptions
    6. Focus Keyphrase
    7. Categories and Tags
    8. Links
    9. Image Optimization
    10. Core Web Vitals    
18. Amazon Ad Types: What You Need to Know to Successfully Boost Your Sales
Learning the ins and outs of Amazon ad types is crucial to hitting your big sales goals. Let's explore the types of ads available to you and give you the information you need to decide which is right for you and your business.
19. How To Write A Press Release In 2021 [With Examples & Templates]
Sending press releases to relevant news and media companies is among the oldest ways to spread the word about your company, brand, or product. Discover how to write a press release by sharing examples, templates, and best practices that you can immediately apply.
    1: Start With A Newsworthy Item
    2: Write A Compelling Headline
    3: Drive Clicks With Your Sub-Headline Text
    4: Use The Inverted Pyramid Model For The Body Content
    5: Include A Relevant Quote
    6: Format Your Press Release For Easy Skimming
    7: Include Your Contact Details

20. How To Craft A Successful Content Alignment Strategy
One of the biggest mistakes companies make is trying to do too much with their content alignment strategy. Instead, you should be narrowing your focus toward high-priority goals you can achieve through the use of content. 
That's it for this week's Marketing Weekly Roundup. Until the next Friday, have a lovely weekend!
ToonChooi
Start Your Email Marketing Free Now
Now You Can Start Out Using Aweber 100% For FREE. No Credit Card Required… no time restriction – no trial needed! Get it here