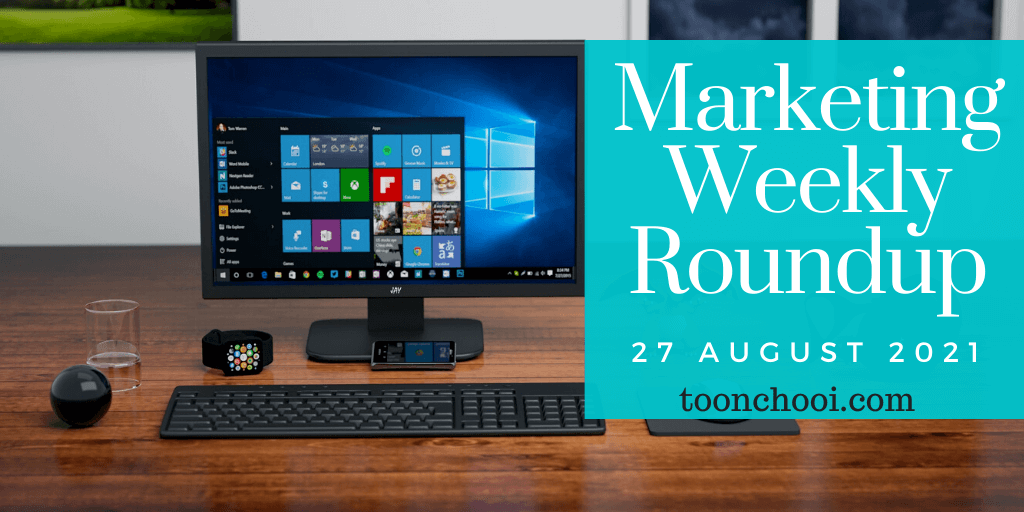 It's time for a new Marketing Weekly Roundup, so welcome, fellow readers! Check out the latest marketing insights, SEO tips, tactics and social media trends and news, all summarized for you.
Please find your Weekly Roundup below:
1. How to Get Started with Email Automation
Email automation: it's one of the best ways to get results with email marketing. Discover how to create two basic automation series and all the tools you can use to make it even easier.
2. Becoming a Sidepreneur: 9 Part-Time Business Ideas to Start In Your Spare Time
Got a 9-to-5 job but still want to start your own business? Discover 9 part-time business ideas that let entrepreneurs like you to start a company and become their own boss.
1. Dropshipping
2. Print on demand
3. Make and sell crafts
4. Sell or refurbish furniture
5. Create non-fungible tokens (NFTs)
6. Go freelance
7. Start a pet business
8. Become a live streamer
9. Become an affiliate marketer
3. Here's a Customized List of Keywords You Can Rank For Today
Want a list of keywords that you can rank for today that is super easy to rank for, yet the keywords are still good in which they will drive traffic and sales? Then read on
4. The 7 Rules of B2B Email Marketing (Plus 4 Examples We Love)
There are lots of email marketing tips or email marketing best practices that work for B2B just as well as B2C marketing plans. But before you start experimenting with strategies that might work for your business, you need to start following these seven rules that will improve your B2B email marketing.
1. Segment your audience
2. Send a newsletter
3. Follow the law
4. Stick to your brand
5. Plan your email marketing calendar
6. Focus on your copywriting
7. Keep testing

5. Affiliate Marketing on Facebook: 4 Tips to Succeed in 2021
Facebook has long been a great place to promote products as an affiliate, but the game has changed. Discover how to succeed with affiliate marketing on Facebook, by using Facebook Ads, Facebook Groups and more advanced techniques like split testing.!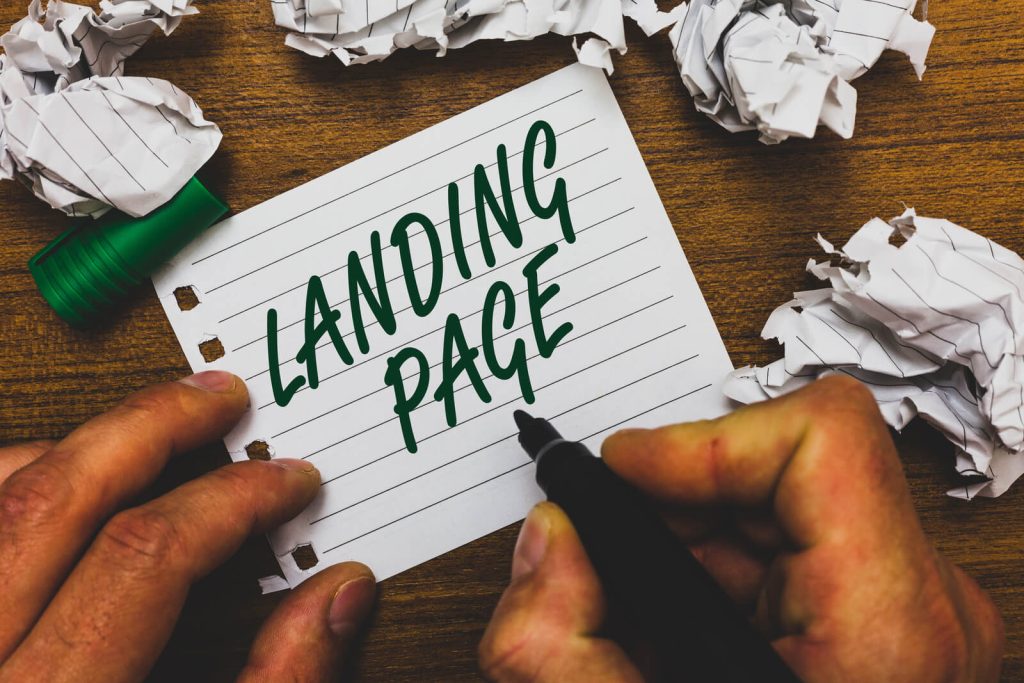 6. How to Make a Landing Page Like the Pros: 10 Must-Read Tips!
The landing page is the arc de arc de triomphe of any affiliate marketing campaign. Read on for how to make a landing page like the pros.
1) Try Out Multiple Landing Pages
2) Keep Landing Page Navigation Simple
3) Choose a Respectable Typography
4) Use Your Power Words
5) Create Scannable Copy for Your Landing Page
6) Optimize for SEO
7) Make Responsive Landing Pages for Phones
8) Add Share Buttons
9) Put the CTA Above the Fold
10) Find Some Helpful Tools
7. How to Advertise on Snapchat: A Complete Guide for 2021
Paid ads on Snapchat are one of the most immediate ways to impact your snaps' reach. Learn how to run engaging Snapchat ads that find new customers, plus tips and examples from brands doing it right.
8. CPA Marketing in 2021
This year, ClickBank released a brand-new commission model for sellers and affiliates: cost per action (CPA). If you're new to the world of CPA and how it can help you make more money online, they've put together a quick guide to CPA marketing, including how to get started with CPA on ClickBank.
9. 5 Email Marketing Campaigns That Increase Customer Retention
Email marketing is so important to customer retention that you're missing out if you're not already using it. Here are five email marketing campaign examples that you can optimize to increase customer retention.
1. Thank You Email Campaign
2. Re-Engagement Email Campaigns
3. Incentive Email Campaigns
4. User-Generated Content Email Campaigns
5. Review Request Email Campaigns

10. How to Use Tags on YouTube: A Step-by-Step Guide
Find out what tags are on YouTube and why they're important for both content creators and the platform's algorithm. Discover how to use the right Youtube tags that will help your video get found more easily by the right viewers — and get more views.
11. 11 Important KPIs to Track For Measuring Social Media Success
If you are not tracking your social media marketing campaign results, it will be like rowing a boat without oars. Here are 11 important social media KPIs that you should measure on a regular basis:
1. Audience growth rate and follower count
2. Reach and Impressions
3. Likes and comments
4. Shares
5. Profile visits
6. Share of voice and brand mentions
7. Click-through rate
8. Cost per click
9. Referral traffic
10. Leads generated
11. Direct and indirect conversions
12. Facebook Raffle Rules Template: A Step-by-Step Guide (2021)
Facebook raffles are one of the best ways to generate traffic, engagement, Likes, and attract new subscribers online. Discover how to create the official rules and regulations for your Facebook contest:
13. 10 Easy Hacks for Success at AdWords
There are plenty of simple tricks that will make a massive difference without investing much time or energy. Here are 10 easy hacks to get you started.
1. Determine your Cost Per Conversion
2. Restrict Your Ads to the Correct
3. Remarketing
4. Negative Keywords
5. Only Use Manual CPC
6. Avoid the Google Ad Specialists
7. Small Campaigns
8. Conversion Tracking
9. Ad Extensions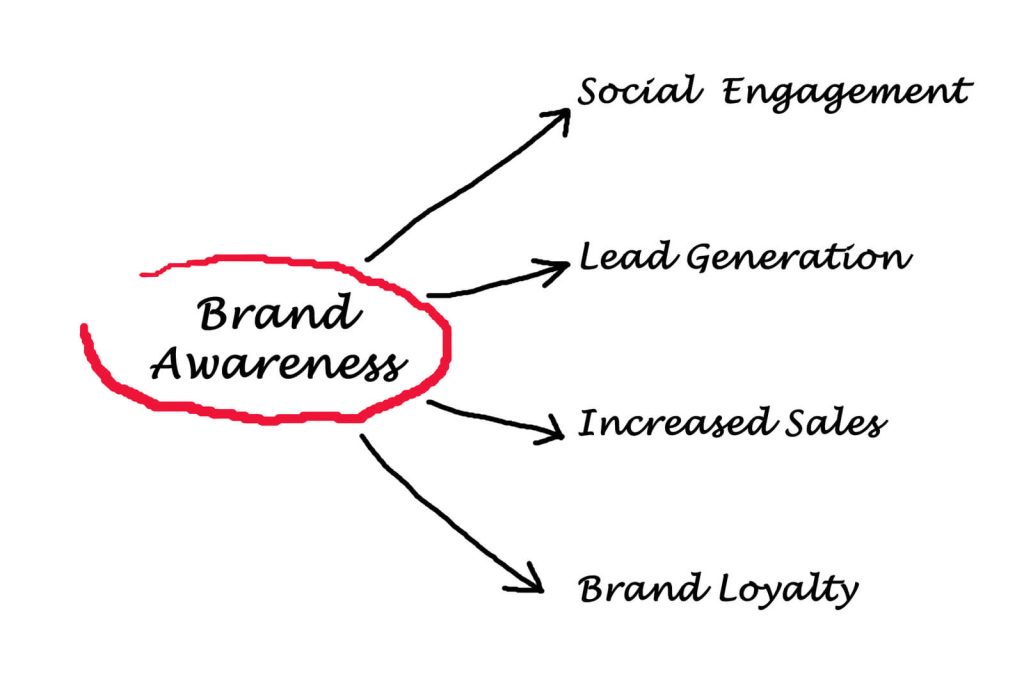 14. 3 Strategies Entrepreneurs Can Incorporate to Build Brand Awareness
If you're an entrepreneur struggling with brand awareness, you're not alone. Here are a few oft-overlooked strategies to build up the buzz surrounding your business.
1. Embrace the power of audio
2. Create a groundswell with influencers
3. Dominate local SEO whenever possible
15. 30+ Influencer Marketing Statistics to Have on Your Radar (2021)
Are you wondering if influencer marketing is right for your business? Maybe you're not sure where to start or how much you need to invest? To help you answer these questions, here are 30+ influencer marketing statistics, including influencer rates, platform engagement, and ROI you can expect from various activities and channels.
16. 10 Charismatic Ideas for Generating Leads Via Social Media
Lots of small businesses use social media for marketing. But fewer use these platforms to generate targeted leads. Here are 10 powerful ideas for generating leads via social media.
1. Link Sharing
2. Paid Advertising
3. Social Media Contests
4. Use Chatbots
5. Dynamic Video Marketing
6. Working With Social Media Influencers
7. Referral Campaigns
8. Engage Organic Traffic Via Intuitive Webinars
9. Retargeting
10. Create a Social Media Community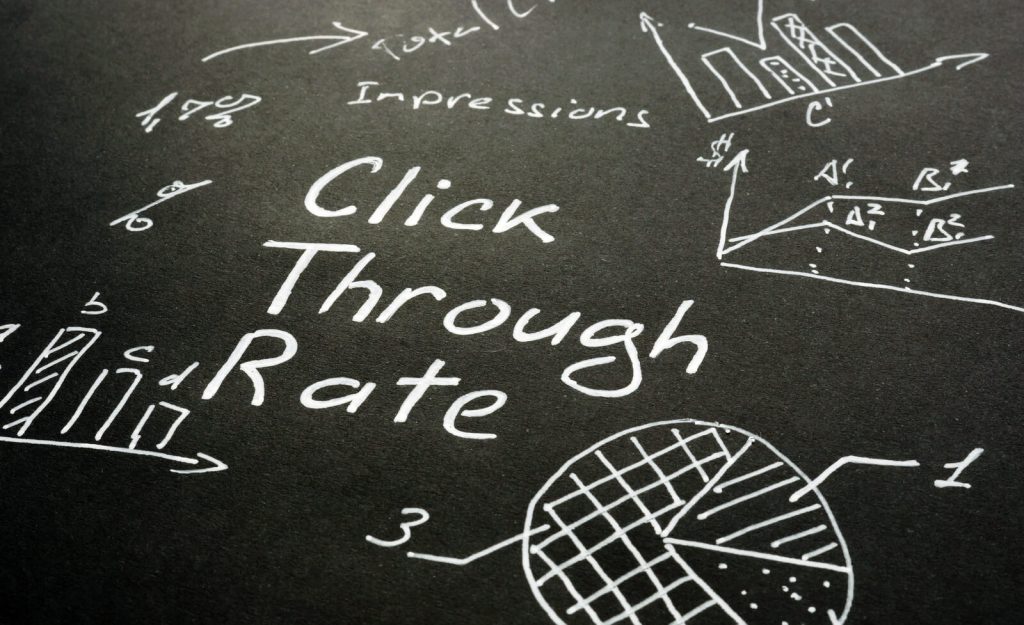 17. What is a Good CTR (Click-Through Rate)?
Click-Through Rate, otherwise known as CTR, is a vital measuring tool that determines everything from your conversion rate to the cost per click of your ad. Discover what's a good CTR and more importantly, how to achieve it.
18. Social media marketing through the lens of Gen Z
Social media has become an indispensable part of Gen Z's lives, making it the perfect platform for brands to reach this demographic. Here are some Gen Z thoughts on the best ways to reach our cohort on different social media channels:
1. TikTok
2. Instagram
3. Twitter
4. LinkedIn
5. Facebook
19. 9 Video Tips For Attracting New Leads
Videos are becoming increasingly more popular ways to show off your service or product. Here are several strategies that may help you improve your videos and increase your leads for growing your business.
1. Address the Needs of Your Target Market
2. Share Your Expertise
3. Feature Happy Customers
4. Create Instructional Videos
5. Integrate with 'Day-in-the-life'
6. Include a Call to Action
7. Give a Peek Behind The Scenes
8. Utilize Instagram's Tagging Systems
9. Show Off Your Company's Culture
20. 6 Secrets of a Successful Animated Commercial
If you want to create a video marketing campaign that will go viral, you should definitely be aware of some secrets of successful commercials. These six simple tips will help you make the video in which visuals, voiceover, and music combine to create an unforgettable impression on your audience.
Until the next one, have a wonderful weekend!
ToonChooi
Start Your Email Marketing Free Now
Now You Can Start Out Using Aweber 100% For FREE. No Credit Card Required… no time restriction – no trial needed! Get it here