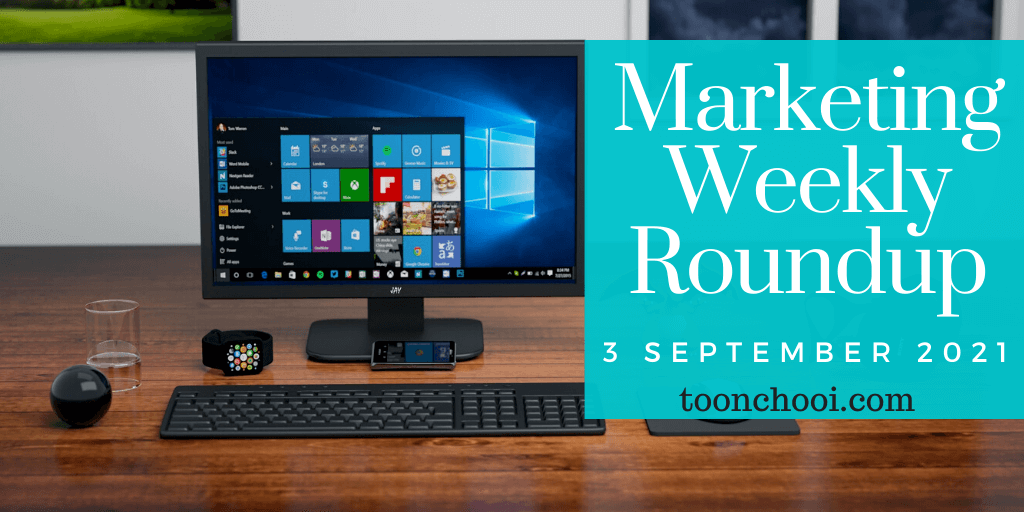 Happy Friday. Welcome back to Marketing Weekly Roundup! Once again, I gathered some more interesting marketing content for you. So make sure to take a look before heading into the weekend.
1. 9 Types Of Websites You Can Build For Your Business
Whether you're launching a new venture, solidifying a side hustle into a more formal business, or scaling an existing business and taking it in a new direction, creating a website is an important step. Here are nine website types to choose from.
1. eCommerce site/online store
2. Portfolio
3. Booking website
4. Blog
5. Landing page or lead generation site
6. Event website
7. Media website
8. Directory
9. Online forum
2. SEO for eCommerce: 5 Tips for Reaching the Right People and Making More Sales
Search engine optimization, or SEO, is one of the most important aspects of running an eCommerce business in 2021. Discover how you can use SEO to reach the right people and ultimately increase your bottom line.
3. On-page SEO in WordPress: Your Complete Guide
On-page SEO is a big part of any SEO strategy. It can be the difference between ranking for some keywords and phrases, or not ranking at all. It's so important to make on-page SEO a priority. This guide will help you do on-page SEO in WordPress.
4. 7 Cross-Channel Marketing Mistakes You Can't Afford to Make
Cross-channel marketing comes with many benefits, like increased engagement, better insights, and a stronger brand—but that's if you do it right. Here are seven common cross-channel marketing mistakes to avoid, so you can get the most out of your strategy. They include:
1. Delivering inconsistent messages
2. Promoting the same offers on every channel
3. Having the same KPIs for every channel
4. Being rigid with budget
5. Creating inconsistent retargeting audiences
6. Not using a single source of truth for reporting
7. Ignoring non-converting channels
5. How to Research Keywords: A Step-By-Step Guide for SEO
Andy Crestodina shares an update to perhaps one of the most comprehensive keyword research guides produced by the SEO community.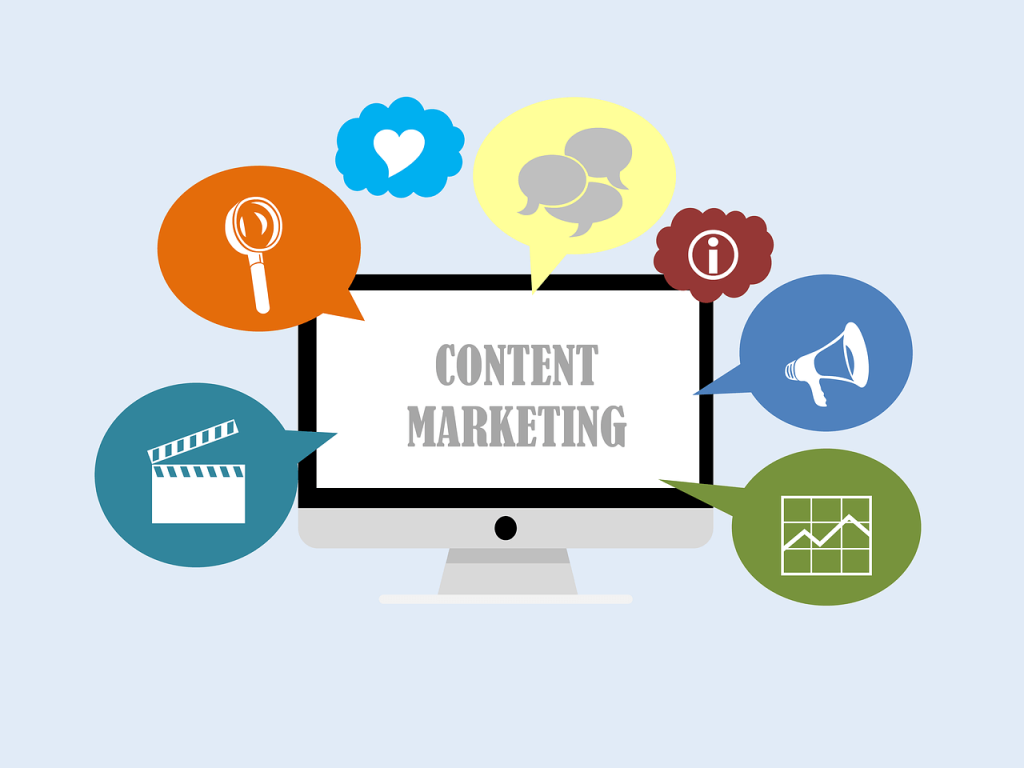 6. 12 Successful Small Business Content Marketing Strategies and Tips
Content marketing for small businesses doesn't require a huge marketing budget. You just need to follow the right strategies and create content that offers value. The ROI on this can be amazing. Learn everything you need to know about starting content marketing for small businesses. Follow these proven strategies and tips to achieve marketing success.
1. Understand Your Audience
2. Set Measurable Goals
3. Focus on Blogging
4. Send Out Email Newsletters
5. Create a Presence on the Social Media Channels Your Audience Uses
6. Put Together a Content Calendar
7. Repurpose Your Content
8. Create Video Content
9. Leverage User-Generated Content
10. Create Content That Matches Your Customer Sales Funnel
11. Promote Your Content Properly
12. Track the Results of Your Content Marketing Strategy
7. How to do a Website Audit to Improve SEO & Conversions
Learn what a website audit is, why it's important, and how to use the information to improve your SEO and conversions. Use this guide as your website audit checklist to make sure your website is primed for maximum SEO and conversion results.
8. How Businesses Use AI to Boost Revenue
In the era of big data, digitization has enabled the conditions for AI applications to flourish and generate revenue. Here are how AI can boost your business revenue.
1. Increases employee productivity
2. Increases sales
3. Helps cut costs
9. 6 Ways To Make Your First Email Marketing Funnel Convert Like Crazy
Email marketing remains one of the best ways to connect with customers. However, you need to make sure your email stands out from the crowd and actually entices action from your customers. Discover how to make your first email marketing funnel convert like crazy.
10. How to Make Money on TikTok: 4 Easy Strategies
A successful TikTok profile can set you up for life—but even if you don't have millions of followers and billions of likes, you can still use it to make money.
1. Partner with a brand you trust
2. Partner with an influencer
3. Use Tiktok to advertise your products
4. Apply to TikTok's Creator Fund
11. How to Get Followers On Instagram Without Following Anyone? An Actionable Guide
There's no foolproof guide to increasing your Instagram followers without following anyone. However, there are tactics you can try now to reach your targeted audience. Here are five actionable tricks to gain more Instagram followers.
1. Optimize Your Instagram Bio
2. Find Profitable Hashtags
3. Mention Popular Influencers
4. Use Captions to Engage Followers
5. Schedule Your Posts Wisely
12. Giving You the Edge: Amazon Ads
Amazon is pay-to-play, this Amazon Ads guide will help increase your brand awareness and, ultimately, bring in more sales for your business both on the platform and off.
13. 5 eCommerce Email Marketing Best Practices to Grow Sales
With the right eCommerce email marketing strategy, you can build an engaging relationship with your customers and grow sales. Here are 5 eCommerce email marketing best practices you can follow to grow your sales through this profitable channel.
1. Use Email Automation and Personalization
2. Increase Average Order Value
3. Send Abandoned Cart Emails
4. Customer Loyalty Emails
5. Create a Win Back Email Campaign

14. Effective Email Outreach: 5 Lessons From 111 Emails
Discover how Tim Soulo from Ahrefs gets backlinks for a keyword research blog post by sending 111 outreach emails. He ended up with 17 backlinks and 5 powerful lessons that will help you make your link building process that much easier.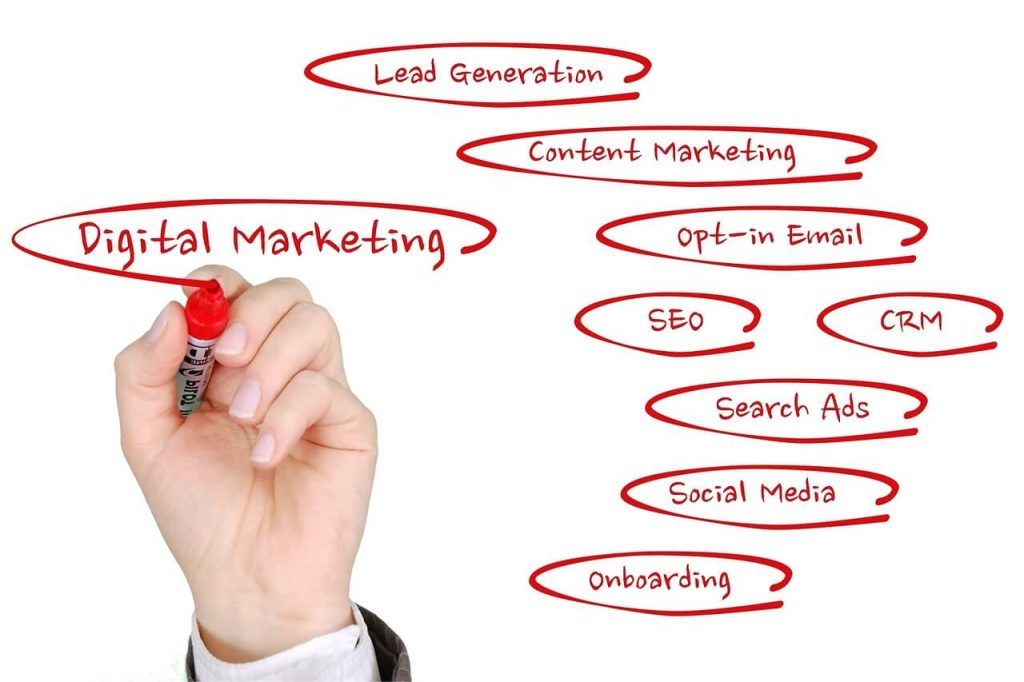 15. How to Update Your Small Business Digital Marketing for 2021 and Beyond
Smart small business digital marketing is critical if you want to get your brand in front of new customers. This article discusses how you can keep up with this constantly changing marketing avenue.
1. Optimize your website.
2. Regularly update your Google My Business.
3. Start a blog and use SEO best practices.
4. Find the best social media channel for your business.
5. Invest in digital ads.
6. Incorporate video wherever you can.

16. Instagram Post Scheduler: 9 Free Tools To Automate Your Posts
By using an Instagram post scheduler, you will be able to manage a lot of content at once through bulk scheduling. Here are a review of the 12 best Instagram post schedulers that you can use to manage your accounts like a pro.
17. 5 Amazing Hacks to Take Instagram Influencer Marketing to the Next Level
Working with influencers is a great way to expose your brand to a whole new audience. Here are five hacks to quickly and easily set up an influencer campaign that could transform your brand on Instagram.
1. Vet the Right Influencer For Your Brand
2. Get All the Info
3. Decide on Campaign Goals
4. Create the Right Campaign
5. Know Your Payment Options

18. How to Create User & SEO Friendly FAQs
Here are five best practices for creating FAQ pages that satisfy user intent, appeal to Google's algorithm, and fit the format of the People Also Ask block in SERP.

19. 11 Best Platforms To Sell Digital Products & Subscriptions
If you sell digital products or subscriptions, you need a platform that can facilitate sales and deliver products. Here are some of the best platforms to sell digital products so you can have a better idea of which one is a better fit for your online business.
1. Sellfy
2. BigCommerce
3. Podia
4. SendOwl
5. Squarespace
6. Payhip
7. DPD (Digital Product Delivery)
8. Gumroad
9. Thinkific
10. MemberPress
11. Easy Digital Downloads

20. 7 Self-Marketing Tips With Social Media
Self-marketing and personal branding have become a necessity for sustainable growth in this era. Discover how to market yourself and build your personal brand through social media.
That's it for this Marketing Weekly Roundup. I hope you like my marketing roundup. If you'd like to suggest your favourite digital marketing content to be considered for an upcoming Weekly Roundup, please let me know.
ToonChooi
Start Your Email Marketing Free Now
Now You Can Start Out Using Aweber 100% For FREE. No Credit Card Required… no time restriction – no trial needed! Get it here