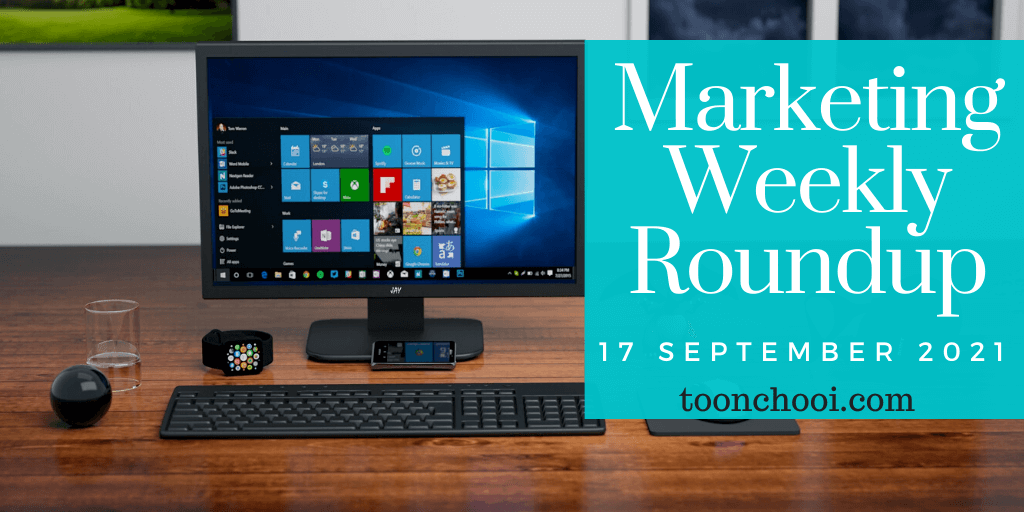 Greeting and welcome to Marketing Weekly Roundup once more! As always, I gathered the most important marketing insights and news of this week, so you could quickly recap them and see what goes on in the digital marketing business.
Now, let's get into today's weekly roundup:
1. How to Make Money on YouTube
Ad revenue is not the only way—or, to be honest, the best way way to make money on YouTube. Here are 7 ways to earn income from your YouTube channel, complete with step-by-step instructions.
    1. Join the YouTube Partner Program
    2. Sell your own merch
    3. Create sponsored content
    4. Become an affiliate partner
    5. Get your fans to pay you directly
    6. Use crowdfunding
    7. License your content to the media
     

2. Conversion Funnel: Stages and Optimization
Conversion funnel analysis is one of the most important in digital marketing. With every small tweak in conversion funnel optimization, you make more money from your existing traffic. Let's take a closer look at funnels, funnel metrics, and how to optimize conversion funnels.
3. Link Building Strategy That Works In 2021
How good is your link-building strategy in 2021? To help you check and improve your current workflow, here are 12 link building tactics that are still powerful today.
1. Create a unique piece of content
2. Join a resource page
3. Write a guest post
4. Offer backlink exchange
5. Engage your immediate network
6. Add your info to business directories
7. Turn linkless mentions into links
8. Find and replace broken links
9. Reclaim lost links
10. Respond to reporter requests
11. Exploit ego baiting
12. Spy on your competitors
13. Bonus: avoid these link-building tactics
14. Bonus: revise your backlink profile
4. 21 New Social Media Tools for Merchants in 2021
New and updated social media tools can enhance an eCommerce business. Here is a list of new social media tools and platform updates in 2021. There are tools for shopping, influencer marketing, live streaming, payments, dynamic advertising, and more.
5. How to Use TikTok Promote to Reach New Audiences
Want to grow your TikTok reach? Wondering how to boost your organic content? Discover how to use the TikTok Promote ad feature to amplify your content and reach more people.
1: Choose a Goal for Your TikTok Promote Video Campaign
2: Identify Organic TikTok Videos to Promote
3: Set Up Your TikTok Promote Video Campaign
4: Analyze the Performance of Promoted TikTok Videos

6. How to Actually Quantify the ROI of Your SEO Campaigns
In order to calculate the true ROI of your SEO campaigns, you have to know what those organic visitors do on your website after they click on your SERP result. Here's how to do it.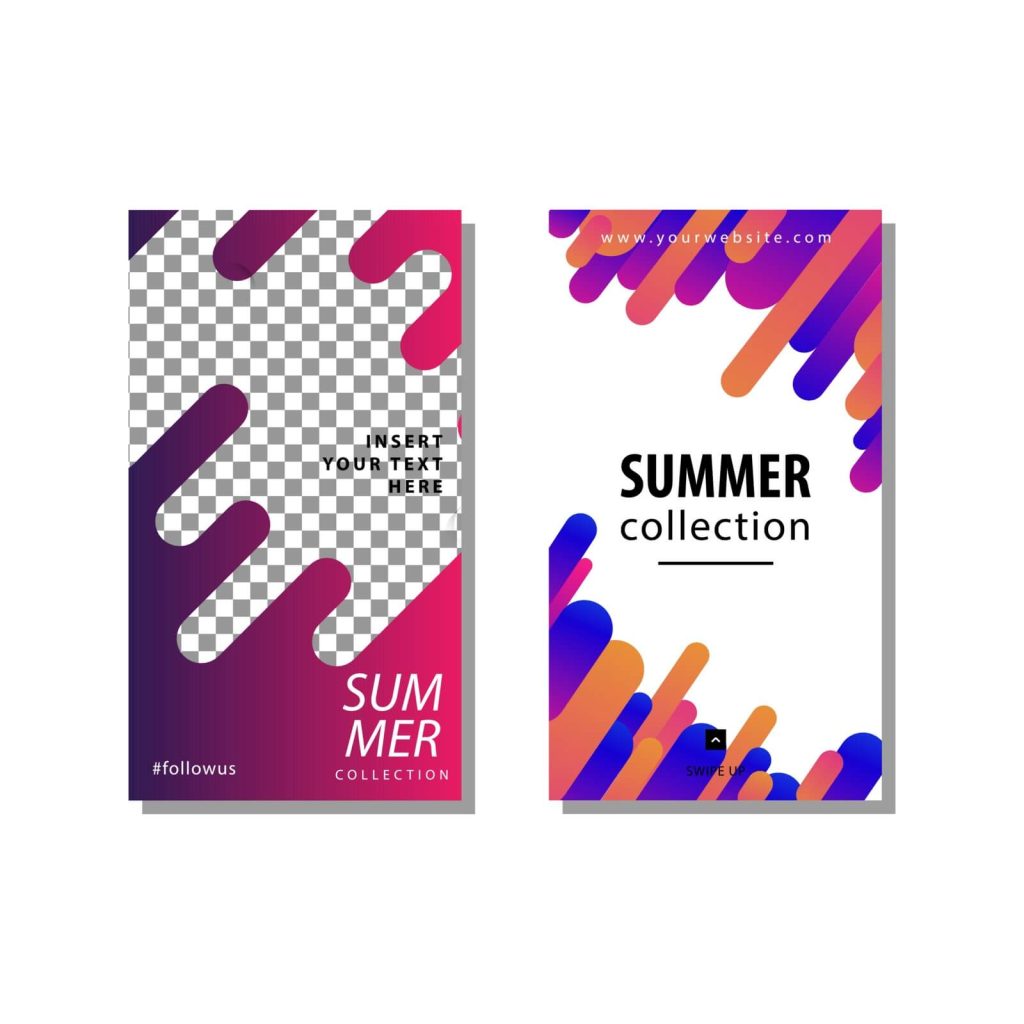 7. 5 Simple But Useful Instagram Story Hacks
Instagram Stories give you the power to communicate and interact with followers easily. Here are five little-known InstagramStory hacks and wins you can use to increase engagement and conversions on Instagram.
1. Automatically reply to story mentions
2. Run Story ads that click to Messenger
3. Start conversations from Stories
4. Emoji quick reactions
5. Turn Stories into highlights
8. Guide to Video Marketing for SaaS Businesses
Video really is a vital element in today's marketing mix, and the demand for video continues to rise. Using video marketing for SaaS should help take your business to the next level. Discover how to makes video marketing effective, and how can you benefit from its implementation in this complete guide to video marketing for SaaS businesses.
9. What is a Personal Brand? 7 Steps to Building the Business of You
A personal brand is more than a résumé, more than an elevator pitch or a social bio. It's a code you live by in every way that you engage and operate in the world. Here, we'll take you step by step through the process of building your own personal brand that packages the best you in a way that resonates with your target audience.
10. 10 Top SEO Scams & Cons (Plus How to Avoid Them)
SEO scams are as old as search engine optimization itself. Learn the top scams, how to spot them, and what you need to know to steer clear.
1. DA-based Link Building/Guest Posting
2. Link Bait and Switch
3. Guest Posts for Your Website
4. Guaranteed Rankings
5. The Google Partner
6. Search Engine Submittal
7. "We Noticed Your Website Isn't Ranking for…"
8. "This is Google. Your Listing is About to Expire…"
9. "Want Proof? I Rank Number One for X"
10. Prices Too Good to Be True

11. Facebook Live Vs. Posted Videos: Which Has Better Reach?
Facebook Live is designed to get reach and spark conversation. But how effective is it over posted videos? Let's find out.
12. 7 Types of Marketing Videos Your Website Visitors Will Love
Good video content help to engage your website's new visitors on the spot as long as it fits your website's goal. It can be to drive sales, enlighten your audience or nurture trust etc. Here are the seven most popular (and effective!) types of video for your webpage, and some helpful tips on how to optimize their performance.
1. Company Story Videos: Make your brand's values shine through
2. Testimonial Videos: Let prospects know how others benefitted
3. Product Videos: Explain your solution's features
4. Explainer Videos: Convey your message with a simple but effective animation
5. Tutorial Videos: Show them how to use your product or service
6. Educational Videos: Become a trusted reference in your field
7. FAQ Videos: Clear out your customers' doubts in a single piece
13. How AI Can Boost Your Next Email Marketing Campaign
AI is increasingly emerging as a means of improving the effectiveness of marketing campaigns. Email marketing is no exception. Here is how AI can help you realize greater ROI from your email campaigns.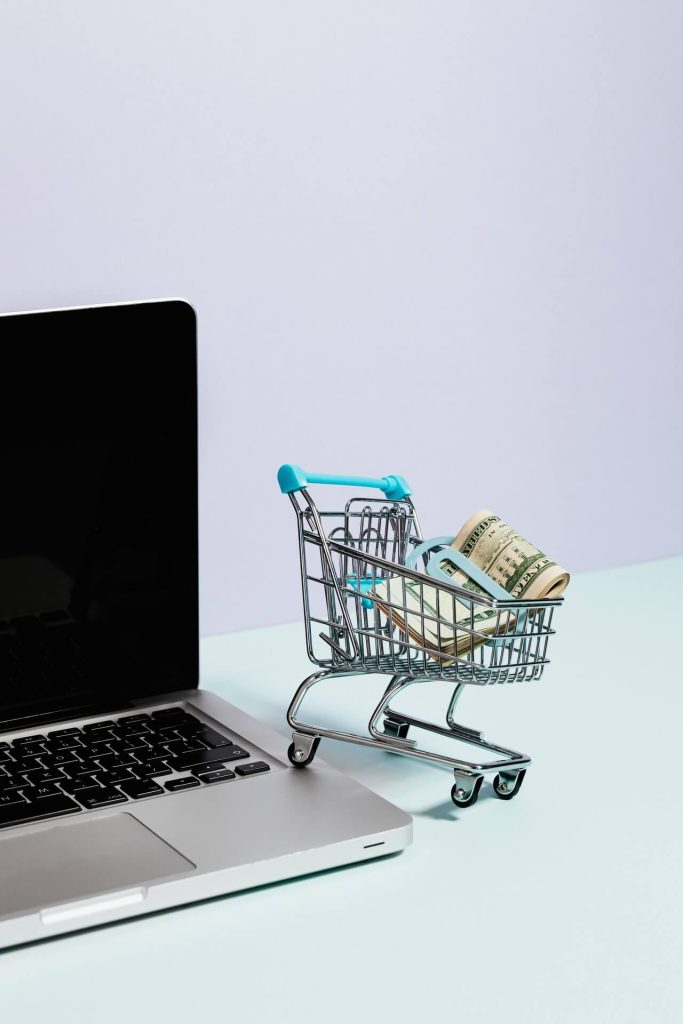 14. How to Reduce Shopping Cart Abandonment (Top 5 Tactics)
Shopping cart abandonment is one of the biggest problems eCommerce businesses face. Trillions of dollars are lost every year because customers don't finish the checkout process. Here are top 5 tactics for reducing shopping cart abandonment.
1. State All Costs
2. Use Exit-Intent Popups
3. Offer Free Shipping
4. Send Cart Recovery Emails
5. Create a Sense of Urgency
15. What Is Inbound Marketing: The Ultimate Guide For Beginners
Inbound marketing is a great way to get new eyes on your brand. Let's find out about inbound marketing: what it is, how it works, and how you can create an inbound marketing strategy for your wholesale business.
16. The Ultimate B2B Video Marketing Guide for 2021
B2B video marketing is a part of content marketing that involves planning, creating and sharing your content in video format with your B2B audience. This guide shows you how to approach B2B video marketing with confidence.
17. Influencer Marketing Is Big Business: Here Are Five Mistakes The Stars (And The Brands Who Sponsor Them) Should Avoid
We found that brand endorsements that failed to take these responsibilities into account could backfire, causing reputational damage to both the influencers themselves and the companies they represent. Here are the five most common influencer marketing mistakes we identified:
1. Inadequate disclosure
2. Inauthenticity
3. Overemphasis
4. Brand fatigue
5. Overindulgence
18. How to Develop a Content Marketing Strategy
Creating a well-planned content marketing strategy is necessary to attract and keep customers, it also improves a site's Google search ranking. Therefore, focusing on producing quality content is a foolproof way to boost your SERP rankings. Here are some best steps to take to create a sound and functional content marketing strategy.
19. Starter Guide to YouTube Marketing: Tips, Strategies, and Tools
YouTube is the second largest search engine globally, with over 2.3 billion active monthly users. If you're an online business, you want to have a presence on YouTube to get leads and sales. Learn how to start marketing yourself on YouTube in this guide.
20. Top 10 Profitable Business Ideas in 2021 and How to Make Money Around Them
Here are some of the potential niches that new and veteran entrepreneurs can explore to maximize their returns on investment (ROI).
ToonChooi
Start Your Email Marketing Free Now
Now You Can Start Out Using Aweber 100% For FREE.  No Credit Card Required… no time restriction – no trial needed! Get it here