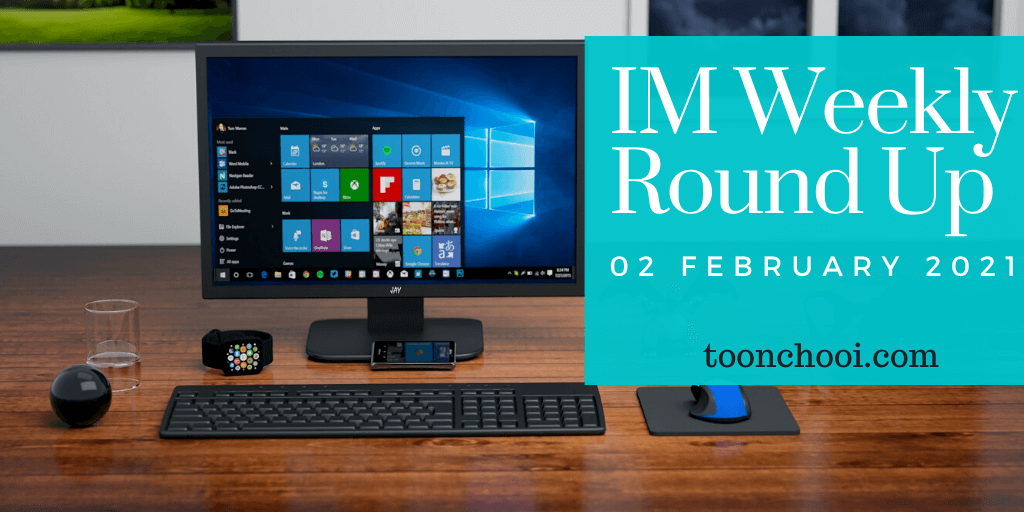 Happy Tuesday Everyone! Hope you're having a wonderful weekend. Welcome to this week's Marketing Weekly Roundup. Below are something worth to read while drinking a cup of tea/coffee:
1. Remarketing Strategy
Remarketing targets visitors who already visited your website or social media platform, hence showing an interest in your brand. Here are some aspects of remarketing strategy you can use to benefit from this tool to drive sales.
2. Social Media Messaging for Success on Every Platform
There's no one-size-fits-all messaging for social media. Each platform demands a different tactic. Learn how to create messages for each platform effectively here.
3. How to Make Your Social Media Content Go Viral
You can use social media to sell products, raise investments and get more eyes on your brand. Follow these four tricks to boost your social media game and, by extension, your brand.
4. 7 Best Shopify eCommerce Themes That Help to Increase Sales
Selecting the right theme is important because it allows you to design your site in a way that resonates with your brand. Here are 7 best shopify ecommerce themes that help to increase sales. 
5. Ways You Can Use LinkedIn Stories to Promote Your Business
Discover how to properly utilize LinkedIn Stories, what content you should create, and how you can maximize your engagement. 
6. 20 Best WooCommerce Plugins For Your Online Store (2021)
Almost 26% of all online businesses are powered by WooCommerce.  Here are the best 20 plugins from 3 major categories
7. 5 Easy Ecommerce SEO Hacks to Improve Your Rankings
ECommerce SEO is getting difficult. But there's a lot of quick and impactful SEO hacks you can implement that are bound to improve your store's rankings.
8. Ultimate Recipe For A High Converting Content Marketing Funnel
Understanding the content marketing funnel is crucial to your digital marketing efforts. Here is how you can get it right and generate high conversions.
9. How to Choose Topics for an SEO Cluster Strategy
Topic clusters are a strategy for search engine optimization and content marketing. The approach — organizing a site's content around topics and subtopics — can be effective if you choose the right clusters.
10. How to Sell on Shopify: 7 Easy Steps to Selling Your Products Like a Pro
Let's break down some pros and cons of using a Shopify store and the basic steps on "how to sell on Shopify" so you can get your store up and running in no time.
11. Top Influencer Marketing Trends For 2021
Let's take a look at how influencer marketing can be used by marketers and what trends in influencer marketing will dominate in the year ahead. 
12. How to Make Your Email Marketing Content More Engaging
Find out how to make your email content more engaging, so you can see your email campaign through to success. 
13.  Here are 4 Uses for Google Ads' New Insights Tab
#1 Find new keywords and audiences
#2 Find popular locations.
#3 Find popular locations
#4 Determine exclusions
14. How to Create an Ecommerce Website
The future of ecommerce shines brighter than ever. Learn how to get your ecommerce website up and running in no time, regardless of your experience level and technical knowledge.
15. What is the Right Content Length for SEO?
Does long form content work better than short form content? Today we debunk the experts who give word counts on blog posts.
16. Why You Should Start Your Own Digital Marketing Agency
Building a digital marketing company is no small feat but it does come with benefits. Find out some advantages of owning your own agency.
17. Why Your Business Should Be on Instagram
Instagram is a great way to expand your business's reach and engagement with your customers. Here are 12 reasons why you should make an account. 
18. How to Optimize Your YouTube Videos for Google Search Visibility
Are you using YouTube to grow your business? Discover how to optimize your YouTube videos for more visibility in Google search results.
19. What Is Cross-Selling and How Does It Increase Customer Spending?
Here are the benefits of enhancing your ecommerce site with cross-selling opportunities and some advice about how best to use this approach.
20. How to Upsell to Customers and Improve the Shopping Experience
Upselling requires a strategic approach for the best results. Check out these upselling tips and tools to help you grow your bottom line and strengthen your customer relationships. 
I hope that you found this marketing weekly roundup insightful! If I missed an article that you feel should be featured, let me know, I'll try to include it in next issue!
ToonChooi