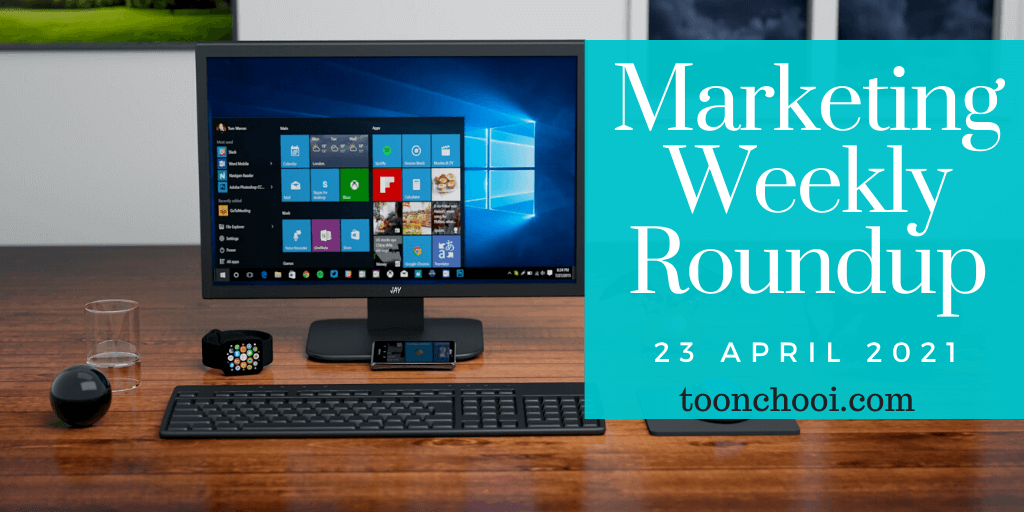 Happy Friday everyone and welcome to the latest issue of Marketing Weekly Roundup.
Marketing Weekly Roundup features some of the top sales and marketing blog posts, articles, and resources I've recently found online. If I missed an article that you feel should be featured, let me know!
Below is this week marketing roundup of the helpful marketing tips, hand-picked just for you.
1. Proven Ways to Generate Organic Traffic to Grow Your Online Business
This guide will provide you some tried and tested methods to work on these three factors to generate more organic traffic to your business website:
1, Your rank
2. What is your CTR and
3. What is your bounce rate
2. Helpful Ecommerce Tips and Tools
E-commerce is a great way to scale your revenue streams. Unfortunately, making money through e-commerce is a lot harder than you might think. Here are some steps to take to increase your odds of succeeding with e-commerce.
3. 4 Tips for Segmenting Your Target Audience
Audience segmenting is the process of separating your customers based on their demographics and psychographics. Here are several clever ways to group your leads into separate groups to create personalized marketing campaigns. https://toonchooi.com/t/read/4-clever-tips-for-segmenting-your-target-audience/
4. The Best Ways to Step Up Your Online Business Growth: The Ultimate List
To stand out from the crowd, use these 4 simple, affordable and super-effective ways to grow your online business.
1. Use Chatbots to Engage Your Visitors and Customers
2. Attract Traffic from Search Engines
3. Mobile-Optimize Your Website
4. Leverage Social Media to Grow Brand Awareness
5. 25 Alternatives to Running Paid Ads to Promote Your Business
This guide will walk you through free and low-cost ways to promote your business, with examples and resources to put them to work for you today.
6. Facebook & Instagram Let Businesses Schedule Stories
Businesses on Facebook and Instagram now have the ability to schedule stories using Facebook Business Suite. Here's how businesses can take advantage of the much requested ability to schedule stories.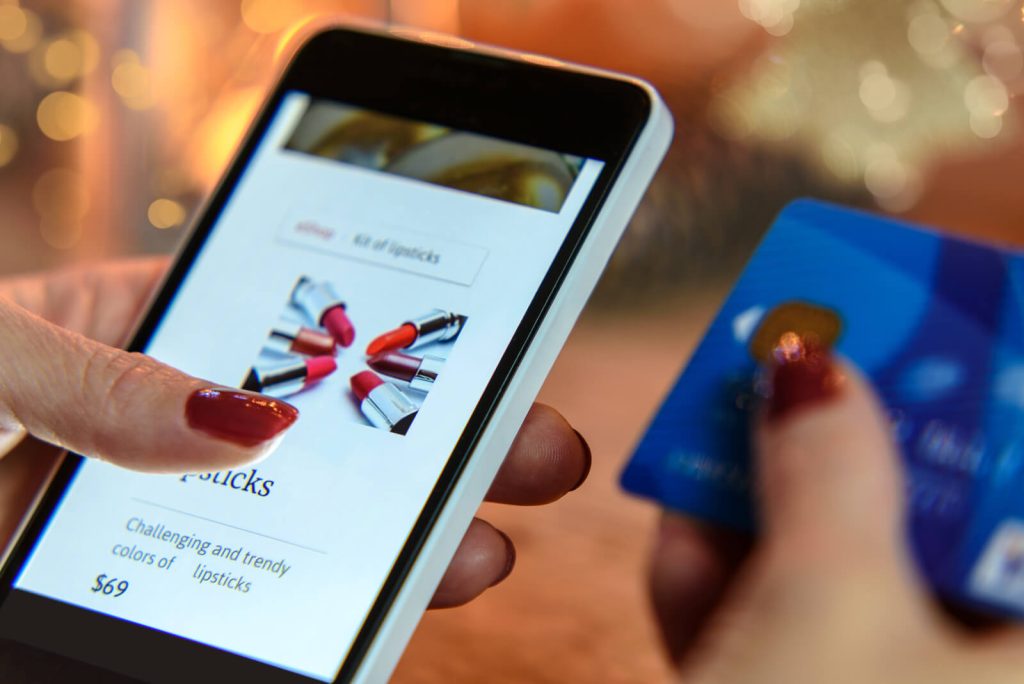 7. 7 Highly Effective Ways to Increase Leads for your eCommerce Business
Generating leads for your eCommerce business can be challenging and the market is quite competitive. Here are 7 tips aimed at helping you generate more leads for your eCommerce business.
8. Email Conversion Guide, Part 3: Retargeting
Retargeting with email can encompass several tactics. All include a follow-up to a previous message or action. Retargeting can produce among the highest conversions from email marketing. Discover how brands can drive conversions from email retargeting.
9. How To Create An Email Marketing Funnel That Converts Leads
Email marketing is far from dead, and email funnels are very much alive. Learn how to create the best funnel for your business to convert more leads into sales!
10. A Complete Guide for a Solid Content Marketing Strategy in 2021
In today's hyper-competitive business landscape, you cannot afford to ignore content marketing in your business promotions. Discover how to revamp your content marketing and make it better this year going forward.
11. 7 Growth Hacking Strategies to Boost Your E-commerce Sales
It's important to devise unique growth strategies to boost your sales. Here are some of the best growth hacking tips and strategies you can use to boost your e-commerce sales.
12. 8 Benefits of Podcast Marketing for Your Business
Using podcast marketing to promote your business is definitely a good move because more and more people are tuning in and spending more time listening. If done correctly, a podcast brings the following benefits to your business:
13. 17 of the Best Marketing Automation Software Platforms and Tools for 2021
Marketing automation can significantly improve your efficiency when it comes to marketing, and save you a lot of time. Let's take a look at some of the best marketing automation tools on the market.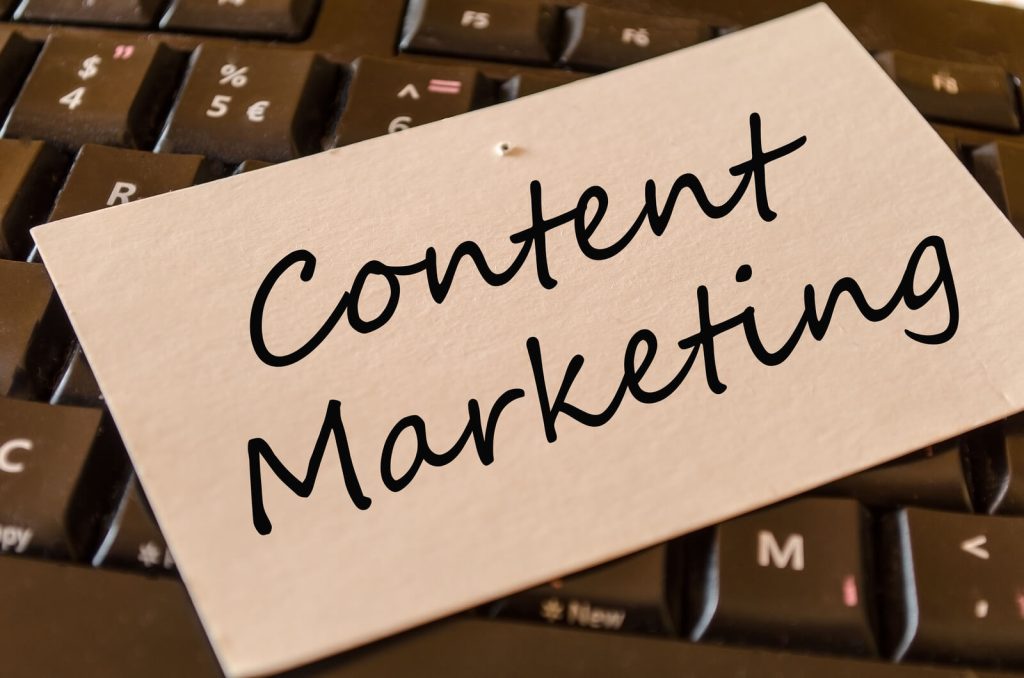 14. 14 Ways To Ensure A Content Marketing Strategy Provides Value To Audiences
Content marketing is a great way to connect with your audience and establish yourself as a trusted thought leader in your industry. A solid content marketing plan will help build your business's reputation and credibility. Here are 14 ways to ensure your content is viewed as useful advice and not a veiled sales pitch.

15. Digital Marketing Guide: Six Tips For Maximizing Efforts And Driving Growth In 2021
Here are six priorities marketers should keep in mind to optimize their efforts and drive growth:
• Get your house in order
• Ramp up SEO efforts
• Enhance content with data
• Develop a hybrid event strategy
• Embrace collaboration tools
• Amplify the mission
16. 3 Ideas for TikTok Contests to Drive Engagement with Examples
An effective way for small businesses to increase engagement on TikTok is by running a contest. Here are some TikTok Contest ideas and examples.
17. 5 AI tools that can think and write like humans
Never face the blank page again: These content automation tools use cutting edge natural language processing to create clean, natural writing.
18. Blog Posts That Get 1000 Visits or More Target 76 Keywords
Have you ever wondered how many keywords you need to include in your blog post? Here was a magic number if you wanted to get at 1000 or even 5000 visits from Google per post.
19. These Are the Best 8 Passive Income Ideas for 2021
Most passive income sources will require time, energy, and effort up-front. But if done right, you will reach a point where your passive income streams earn income on their own, without little to no effort on your part. Here are 8 best passive income ideas for 2021
1. Dropshipping
2. Blogging
3. Digital Courses
4. E-Books
5. Digital Downloads
6. Affiliate Marketing
7. Real Estate Investing
8. Investing in the Stock Market
20. Email Marketing Strategy and Tips for Successful Campaigns to Use in 2021
This comprehensive email marketing guide show you how to plan your emails, choose email marketing service, and design engaging messages for crafting effective email campaigns.
That's it for this week marketing roundup. I hope you like my online marketing weekly roundup.
ToonChooi