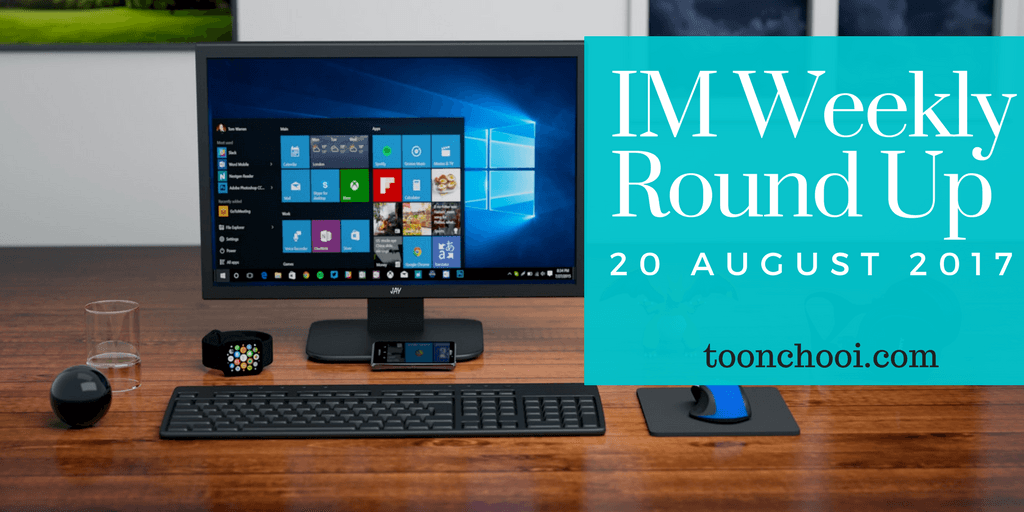 Welcome to your weekly roundup. I hope these articles will help you.
1) 8 Tactics for Increasing Your Twitter Reach
Outstanding content is more likely to be retweeted, increasing your reach and audience. Your best bet for increasing Twitter reach is to get more of them, and the best way to do that is to post better content. Here are 8 quick tips that'll make your tweets more twitt-ilating.
2) The 10 Best Places Ecommerce Entrepreneurs Go To Find Product Ideas
Coming up with a great idea for a product to sell online will occasionally strike when you least expect it. Many times though, it's something you need to be proactively on the lookout for. The internet contains a wealth of ideas and inspiration, but as a new entrepreneur, where do you begin? Aimlessly searching online will only get you so far so we have compiled a list of the best resources to give you direction and get you started.
3) 39 Ways to Get More Social Media Followers
This article will walk you through 39 proven methods for increasing your followers across your social media accounts. There are three underlying elements that must take place in order for these to work:
4) How to Target Your Buyers with Content Marketing
You may not necessarily be able to tell when a product is going to become popular enough to appeal to more than its target demographic. However, you can at least make sure that it reaches the audience you intend it for. Here are a few tips for refining and targeting your demographic with content marketing
5) 5 Ecommerce Niches Poised for Booming Success
Online shopping is booming. So which niches are your best bet for entrepreneurial success? Here are 5 categories to consider.
6) 9 Ways to Supercharge Your Email Click-Through Rates
You already know by now that high email open rates are useless if click-through rates (CTRs) are low. This guide gives you 9 tried and true strategies to improve clickthrough rates
7) 5 Ways to Improve Your E-Commerce SEO Without Building a Single Link
If you're looking for a few quick wins in e-commerce SEO, here are five improvements you can make right now – no link building required!
8) 7 Ways to Increase eCommerce Sales with Facebook Ads
With 2.01 billion monthly active Facebook users, Facebook Ads are a great way to increase eCommerce sales. Here are 7 strategies that will help you increase traffic to your website and conversions
9) The Best Growth Marketing Conference Takeaways
Discover how to best serve your customers in your messaging, content, product, and you'll eventually learn to understand them and win at business growth.
10) How to Get Your First 1,000 Subscribers: 7 Takeaways from 30+ Marketers
Here are seven actionable takeaways from marketers who built their audience from scratch and got their first 1,000 subscribers.
11) 70+ Best E-Commerce Marketing Resources for 2017
Here is a compilation list of 70+ of the web's best e-commerce marketing resources for your review. Dive in and come back as you take on new marketing projects.
12) 30+ Free Instagram Tools to Grow Your Following
Imagine growing your Instagram following with $0. Here are 30+ free Instagram tools to try today — photo editing apps, planning tools, analytics, and more.
13) How to Use SMS Messaging to Engage With Your Customers
Marketing emails are rarely opened. Text messages, on the other hand, are in most cases read, making it the most reliable and direct way to reach your audience. Here are some of the ways that SMS messaging can be used to engage with your customers.
14) 5 Real Ways to Actually Make Money Online
Have you ever read an article on how to make money online that ended up being a sales pitch? You were looking for real ways. Here are the real ways.
15) Social Media Best Practices: 27 Tips to Elevate Your Presence
How can you ensure you're doing social media marketing the right way? Start by following these 27 social media best practices for your businesses.
Enjoy this week weekly roundup and let me know what you think.
Don't forget to share and like this post.