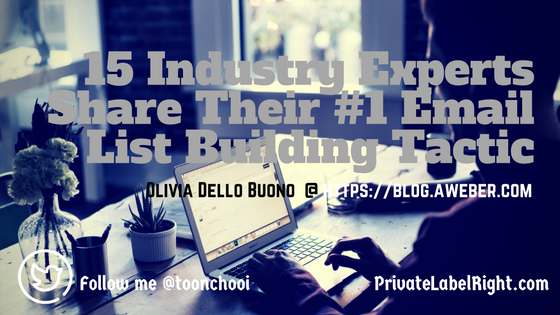 Whenever we ask our readers and customers what aspect of their email marketing strategy they want to improve, the answer is often one thing: list building.
And this makes sense: the more people you can reach with your emails, the more opportunities you have to grow your audience and turn them into customers.
To get the most valuable and proven list building tips, Aweber asked 15 industry experts about their number one tactic for getting new subscribers – and they didn't disappoint. Check out this post to see what they had to say, and how you can incorporate their tactics into your own email strategy today. Read more.