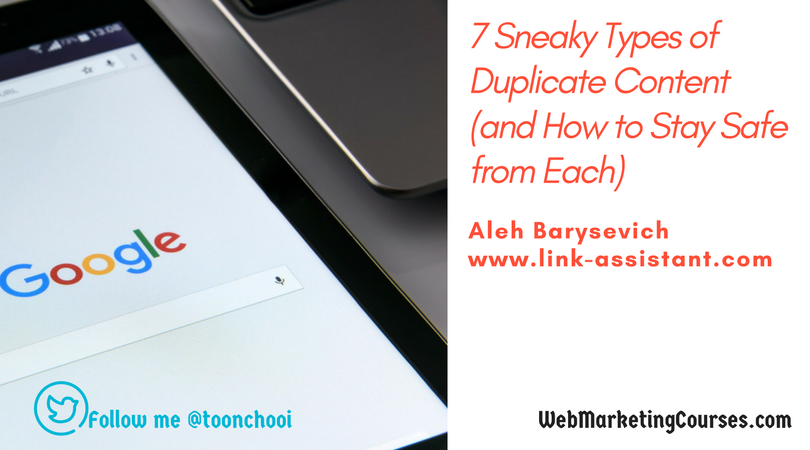 Content duplication is talked about a lot, and I guess we can all agree that you should create unique content for your site's every page. But…
In reality, duplicate content mostly arises without the webmaster knowing: server settings and site architecture can trick Googlebot into thinking there're a few identical pages on your site.
In this 7 common types of duplicate content post, you'll learn some tips on how you can check and protect your site against them. Here are some of the things you'll learn in the article:
•  A quick hack to find content scrapers;
•  The safe way to syndicate;
•  Common duplication issues with HTTPS sites and pages;
•  Which URL parameters can cause duplicate content.
Click here to read 7 Sneaky Types of Duplicate Content That May Be Killing Your SEO