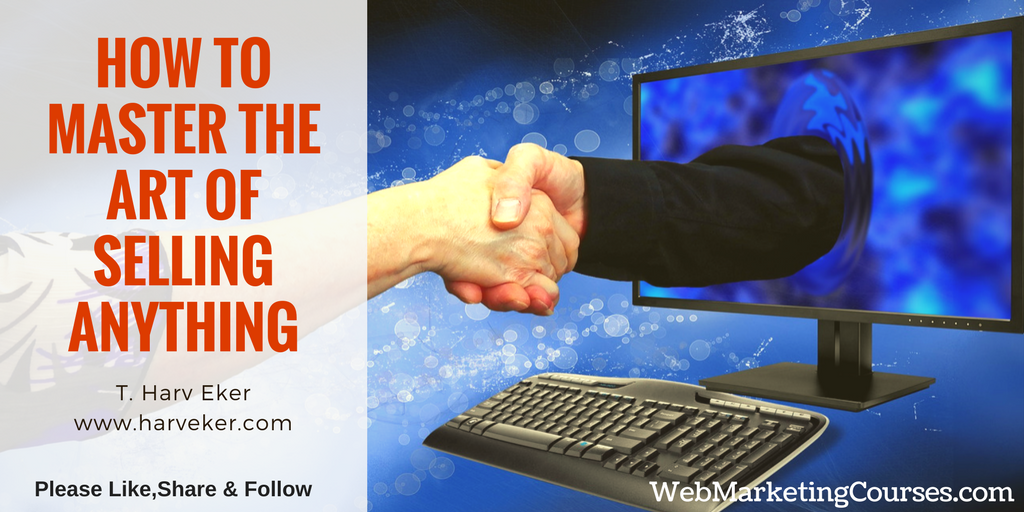 For many, "selling" has a negative connotation.
There's nothing wrong with it, but it has a bad reputation.
However, the reality is that to succeed in business, you must make sales. You have to earn an income.
It's easier than you think to master the art of selling and here's a trick from T. Harv Eker that will show how to become a master salesperson without ever feeling like you're selling anything.
 The trick is a simple 4 letter word and it starts with an H.