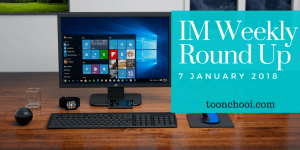 Sometimes, searching for profitable keywords with low competition becomes difficult when you analyze some specific keywords because many high authoritative sites are already ranking for those keywords.
So, what you have to do for your keyword research? Well, you don't need to worry about here I have discussed some important techniques to find and optimize your website for 'Low competition keywords'.
https://toonchooi.com/t/read/find-low-competition-keywords-high-traffic/
Here are our 7 digital marketing predictions, which every entrepreneur – whether he/she is into online business or offline, should be aware of.
https://toonchooi.com/t/read/7-digital-marketing-predictions-online-businesses-2018/
Anyone who is a successful affiliate marketer shall easily affirm that it such a campaign demands an investment of effort and time to pay off in the long run. However, this is only possible if marketers are aware of possible mistakes and tend to overcome them. Even after stepping into this world of affiliate marketing, beginners are likely to make some common mistakes while kicking off the campaign. Following are these mistakes, which should be avoided:
https://toonchooi.com/t/read/4-common-mistakes-naive-affiliate-marketer-know-avoid/
Here's how 60+ SEO professionals say we should answer the question, "what is SEO?" in 2018.
https://toonchooi.com/t/read/search-engine-optimization-2018/
In January, inbox fatigue abounds. Your recipients have been blasted again and again by overeager brands promoting holiday sales and New Year's Eve celebrations, and chances are good they're ready to cleanse their inboxes with a wave of unsubscribes. So take a moment, really consider the precedent you want to set this year, and prove to your subscribers why they'll look forward to hearing from you in the months to come.
If you aren't sure where to start, here are some solid email content choices I've seen from brands in my own inbox the past couple of days. Use their strategies for inspiration, and happy emailing!
https://toonchooi.com/t/read/5-creative-email-content-ideas/
6. 10 Ways to Make Videos Your Customers Can't Resist
Maybe you know someone who has lost whole afternoons to YouTube. What is it about those videos that's so hard to resist?
Matthew Pierce has some ideas. He's a learning and video ambassador for TechSmith Corp., a company that makes visual-communication software. In his Content Marketing World talk, How to Make Your Videos as Engaging as Possible, Matthew covers ways to make irresistible videos. I touch on 10 of them here.
https://toonchooi.com/t/read/10-ways-make-videos-customers-cant-resist/
7. 11 Mistakes Brands Are Making With Influencer Marketing
Working with influencers is fast becoming one of the most popular and effective marketing strategies out there. Its popularity is causing brands and agencies up and down the country to jump on the bandwagon without much thought, and as a result, they often get their campaigns wrong. But it doesn't have to be that way! Expert digital marketing agency, Soap Media, give their two cents on how you can correct your mistakes and produce some truly extraordinary campaigns.
https://toonchooi.com/t/read/11-mistakes-brands-making-influencer-marketing/
8. 7 Ways to Stay Focused With Your Social Media Marketing in the New Year
Do you find that you are spending too much time on social media, but not getting much accomplished? What you need is a well-planned strategy in order to leverage this incredibly powerful tool for building your business online.
You should have your core goals and metrics laid out from the very beginning.
https://toonchooi.com/t/read/7-ways-stay-focused-social-media-marketing-new-year/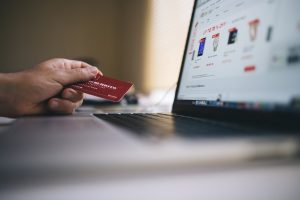 9. E-Commerce Trends in 2018: Voice, Subscriptions, Personalization
As smart speakers and speech recognition spread throughout living rooms in America, retailers will start adapting to the new technology and learning how to engage consumers with it.
https://toonchooi.com/t/read/e-commerce-trends-2018/
10. 5 Content Marketing Ideas for February 2018
In February, produce and distribute content — articles, videos, podcasts, and similar — to attract, engage, and retain customers. When you give shoppers valuable content that is useful, informative, or entertaining, many will reciprocate with purchases and loyalty.
This reciprocation is, in fact, why content marketing can be so effective. Your company's useful content helps build a relationship with your customers that may lead to sales.
https://toonchooi.com/t/read/5-content-marketing-ideas-february-2018/
11. 10 Online Marketers to Watch in 2018
In this guide, we'll equip you with 2018 knowledge—the insider strategies, tactics, and growth hacks that all the top influencers use to grow accounts to 10,000, 50,000, even 1,000,000 followers, faster than ever.
This article is a potluck of my top lightbulb ideas in 2017 that I hope will help you evolve your content marketing programs in 2018. I'd also love to hear your favorite new ideas that will shape your plans in the coming year.
Various technologies have contributed to the e-commerce boom over the past several years. The growth of email marketing and pay-per-click advertising, search engine optimization, content marketing, and the growing use of social media have all helped carry e-commerce to its current position. The following trends are what will help take e-commerce to the next level in 2018: