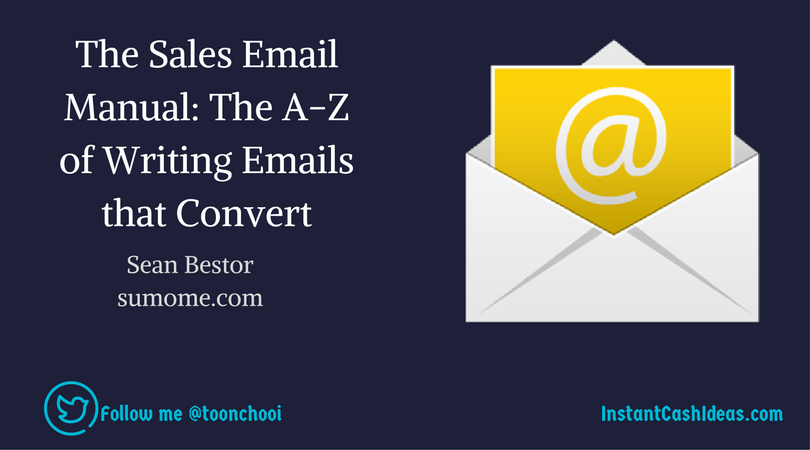 No fancy intro here. For the past 10 years Sean have written sales emails for some of the biggest companies around. And he has distilled all that information into one manual.
Here's what's in the manual:
The only six emails in existence (and how to write them): Sean equip you with the pros and cons, the anatomy of each email and break down real life examples to drive it all home.
10 years distilled into 11,000+ words: Sean is not messing around. He wrote this to be the only resource you need to turn your email subscribers into customers.
Email templates from the pros: He make it all easy by giving you the templates that Ramit Sethi, REI, Dropbox, Brian Dean and SumoMe use to create every email.
If you want to write emails that convert (without paying for classes or reading a ton of books), you won't want to miss this. Read here