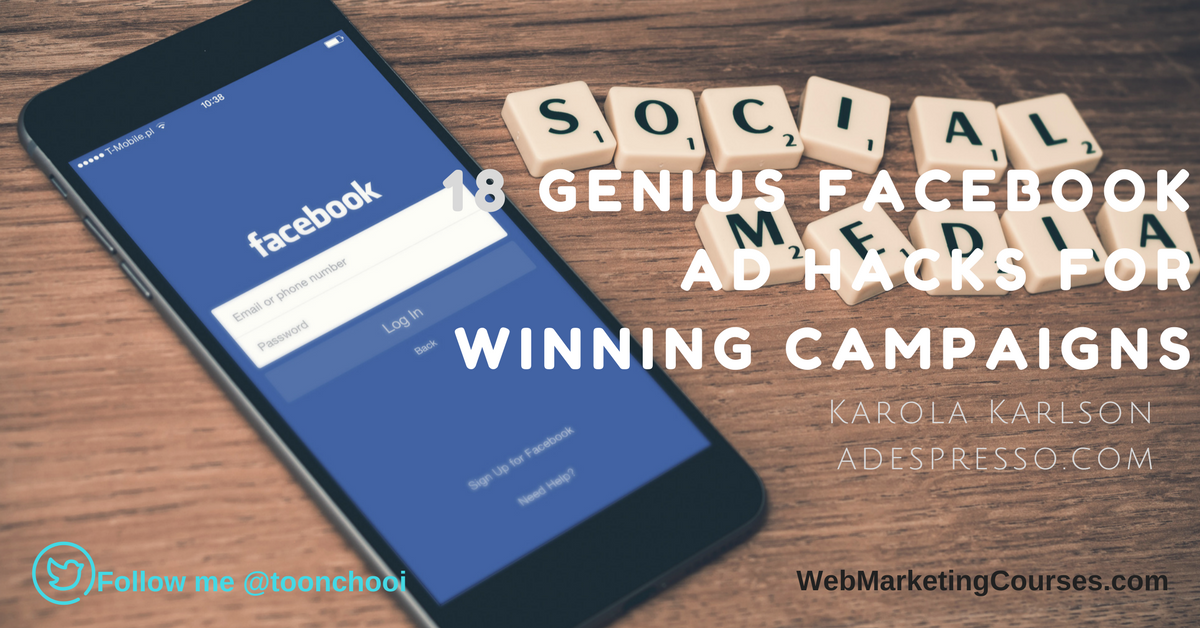 What makes a good Facebook Ads campaign?
It's not your ad copy, not the ad image, not your ad audience. It's the combination of nailing all of them.
Here are my all-time favorite 18 Facebook Ads that have brought the highest increase in campaign results time and time again.
What would you add to this list?
Write a magnetic ad headline
Create an irresistible value offer
Present social proof
Master the art of FOMO and urgency
Use high-quality ad design
Create colorful and contrasting ads
A/B test lots of different ad images
Create carousel ad campaigns
Use videos instead of images
Always add subtitles to video ads
Create attractive landing pages
Create a separate landing page for each campaign
Keep the ad frequency under control
Rotate your ads
Emphasize the emotions
Keep your ads simple
Align your ad design with your branding
Spice up your ads with emojis
Read the 18 Genius Facebook Ad Hacks for Winning Campaigns post here