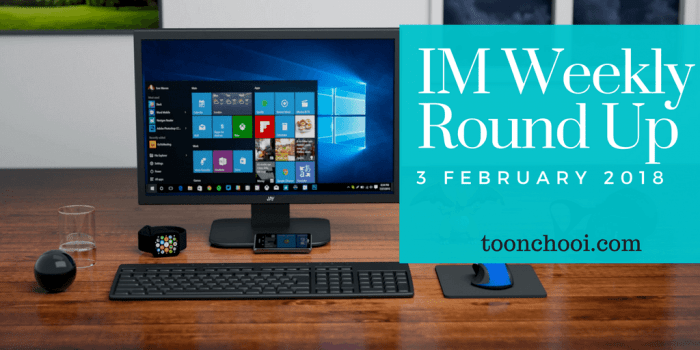 Happy weekend everyone. Hope you have a relax and enjoyable weekend.
It's time for this weekly round up. There are total 20 helpful post were selected.
1. Instagrammers Vs. YouTubers: Which Is Best For Your Brand?
The world's top influencers have converged on two primary platforms, Instagram and YouTube. Who's better for marketing, Instagrammers vs YouTubers?
https://toonchooi.com/t/read/instagrammers-vs-youtubers/
2. Why Influencer Marketing is the Next Big Thing?
So, you've heard of influencer marketing, but you're not sure how it works or the benefits it can bring to your business?
DCI share the stats and facts you need to know in this infographic.
https://toonchooi.com/t/read/influencer-marketing-next-big-thing/
3. How to Revive Your Website after Penguin Algorithm?
Since October 2016, Google's Penguin Algorithm has became an integral part of real-time core indexing and ranking process. It means that Penguin penalties can still happen.
With this in mind, we've gathered all the important info on Penguin, and squeezed it into the illustrated step-by-step guide on how to revive your website after Penguin penalties.
https://toonchooi.com/t/read/revive-website-penguin-algorithm/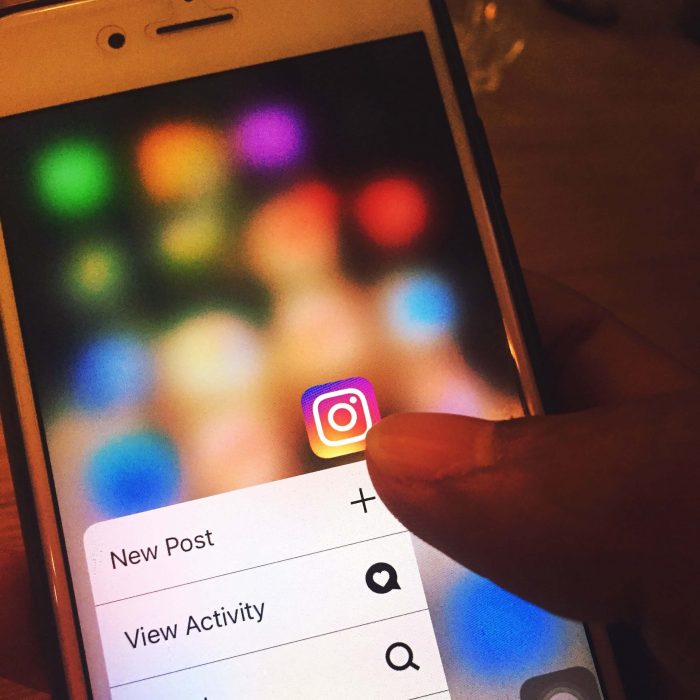 4. The Best Time to Post on Instagram in 2018
There are lots of studies about when the best time to post on Instagram is, but every Instagram account has a unique audience, in different time zones, so it's important to determine what your individual best time to post on Instagram is.
The good news? We're showing you exactly how to find your own best time to post on Instagram:
https://toonchooi.com/t/read/best-time-post-instagram-2018/
5. How Ecommerce Brands Can Make The Most Of Local SEO
World domination is the ultimate goal of ecommerce – Amazon isn't in your industry just to provide a community service. But while Amazon are the brand you may measure yourself against, the most successful ecommerce businesses start by nailing their regional markets. Local SEO can help your brand do just that. (And it's cost-effective too).
Below I'll explain how your ecommerce brand can get the most out local SEO and set you well on your way to global domination…
https://toonchooi.com/t/read/ecommerce-brands-can-make-local-seo/
6. 10 Proven Ideas to Increase Ecommerce Conversions [ Infographic ]
Are you looking for ways to improve your Ecommerce website? Want to know how to increase conversions and generate more online sales?
Revamp CRM share 10 proven ideas in this infographic.
http://shwit.us/increase-ecommerce-conversion-rates
7. 8 CRO Quick Wins for Ecommerce Sites
If you have an ecommerce website, you need to constantly make improvements that add credibility to your website. This will help you get more conversions.
Neil Patel have come up with a list of the top eight ways for ecommerce sites to increase their conversions.
Here's how you can get started right away.
https://toonchooi.com/t/read/8-cro-quick-wins-ecommerce-sites/
8. 8 E-Commerce Trends to Watch in 2018
E-commerce trends are constantly shifting. Habits that excelled last year might fall short now, and with advancements in technology and the competitive nature of the business, you don't want to resist change – you want to embrace it.
It's crucial to keep up with today's trends if you want your sales to grow. Here are eight e-commerce trends to consider this year.
https://toonchooi.com/t/read/8-e-commerce-trends-watch-2018/
9. 5 Facebook Advertising Tips to Help You Maximize Your Budget in 2018
With Facebook organic reach falling, how do you get your Facebook content in front of more people? And not just any people, the right people — your target audience. Facebook ads. Here are five Facebook advertising tips to help you get the most bang for your buck in 2018
https://toonchooi.com/t/read/5-facebook-advertising-tips/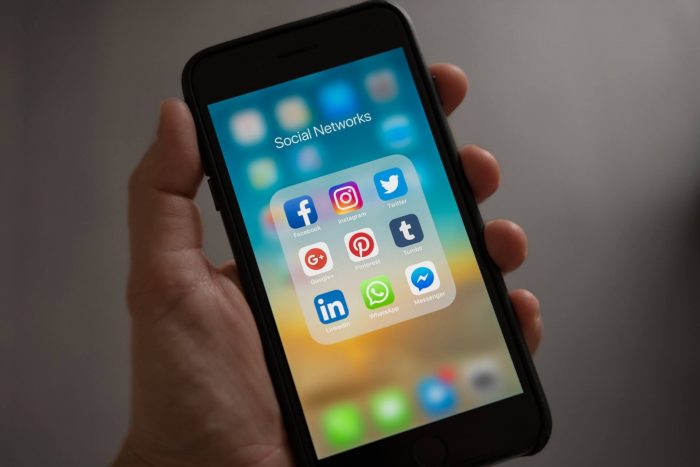 10. The 5 Best Social Media Campaigns From 2017
Here are 5 brands that won the game of social media with their successful campaigns throughout 2017
https://toonchooi.com/t/read/5-best-social-media-campaigns-2017/
11. Instagram Growth Hacking Tips and Tricks for 2018
When it comes to brand engagement, Instagram ranks as the top social media site with 4.21 percent. This mobile photo-sharing application is now seen as the most critical social networking site by an increasing number of American teens than any other social network. This shows a particularly large opportunity for universities and schools.
So it is pretty evident why so many businesses would want to be found on Instagram. But how exactly do they rise to the top amongst so many huge and established brands? The answer? Instagram Growth Hacking.
https://toonchooi.com/t/read/instagram-growth-hacking-tips-tricks-2018/
12. Ten 2017 eCommerce Stats to Learn From and Use In 2018
There's no getting around it: eCommerce had an amazing 2017 and the year-end holiday season was a thing of digital beauty. The predictions we've heard about responsive design and mobile opportunities not only started to make sense, but they also started to materialize.
While 2018 is still fresh and new, online retailers and intelligence shops have been quick to showcase what happened in recent months to highlight their successes and lessons. We've distilled major reports down to 10 of the most important trends and facts, plus added some thoughts on how you can use those to your advantage throughout 2018.
https://toonchooi.com/t/read/ten-2017-ecommerce-stats/
13. Pay Social Media Influencers: What You Need to Know
How much should you pay your influencers? Or, more importantly, should you be paying your influencers at all? Figuring out how to pay social media influencers is one of the biggest issues in influencer marketing.
If you're battling with the issue of influencer payment, it helps to have an understanding of how much most influencers earn, and what you can do to make sure you're able to pay your influencers.
https://toonchooi.com/t/read/pay-social-media-influencers/
14. Top Marketing Influencers: 24 To Boost Your Brand
Want to know who has the most influencer on the marketing industry? Check out our list of 24 top marketing influencers sure to share knowledge to give your brand a boost.
https://toonchooi.com/t/read/top-24-marketing-influencers/
15. How To… Social Media In Business
In this first How to… guide to using social media as a sales and marketing tool, Jennifer Rae Schulman takes a look at Facebook and Instagram and what they can offer to businesses.
https://toonchooi.com/t/read/social-media-business/
16. 5 Crucial Components of an Effective Social Media Marketing Strategy in 2018
The social networking landscape is shifting dramatically in 2018. From Facebook's updated news feed focus to YouTube's updated influencer marketing rules, brands hoping to capitalize on social media marketing for brand growth need to be aware of changes in the social media sector. Failure to have an updated social media marketing strategy for 2018 could mean your company is losing out on opportunities for revenue generation and brand reputation development. If you are ready to take a long, hard look at your company's social media marketing strategy (you do have one, right?), following are five crucial factors you should include in your updated outreach efforts.
https://toonchooi.com/t/read/effective-social-media-marketing-strategy-2018/
17. 11 ways to amplify social media engagement
The goal of any social media pro is to increase online engagement—which, in turn, can boost your bottom line.
However, persuading consumers to interact with your social media posts—much less follow your calls to action—isn't always easy.
An infographic from Red Website Design shares several takeaways to get started:
http://shwit.us/amplify_social_media_engagement
18. Top 6 Digital Marketing Trends That Will Dominate 2018
Trends change every year and that's how we evolve, grow and prosper. The world is going digital today, there's a reason why you don't text anymore but video call; why you don't type anymore but dictate and your smartphone's virtual assistant writes it down for you. There's a change which is witnessed by the digital marketing world and here are a few trends which will dominate 2018:
https://toonchooi.com/t/read/top-6-digital-marketing-trends-will-dominate-2018/
19. 22 Ways to Increase Social Media Sharing – INFOGRAPHIC
Are you looking for ways to generate more social shares to your website or blog? Want your content to be seen by more people?
Your Escape from 9 to 5 share their tips for success in this infographic.
https://toonchooi.com/t/read/22-ways-increase-social-media-sharing/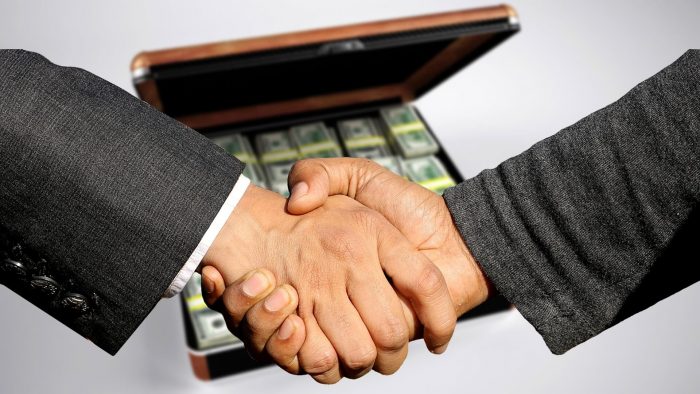 20. 5 Ways To Improve Your Chances To Close A B2B Deal With Inbound Sales
Five ways to to help you open up your sales dialogue and put the customer at the core of everything that you do using inbound sales.
https://toonchooi.com/t/read/5-ways-improve-chances-close-b2b-deal-inbound-sales/
Hope you enjoy this week roundup. If you have or come across any helpful and interesting tips and want me to include in future weekly round up, please let me know here.
ToonChooi
Follow Me On Twitter – https://twitter.com/toonchooi