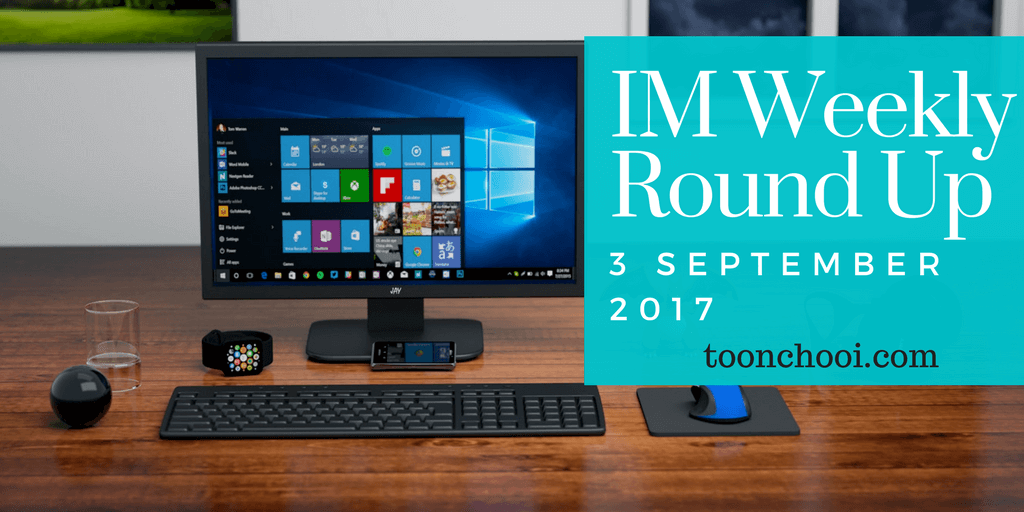 Welcome to weekly roundup for 3 September 2017, below is this week round up for your reading:
1) How to Generate Revenue With Your Content
In this episode, I interview Joe Pulizzi, founder of the Content Marketing Institute and Content Marketing World. Joe explains how high-quality content can transform marketing from a cost center into a profit center.
2) The 9 Essential Email Marketing Best Practices You Need to Know
In this article, Carlo Pacis will share with you the pillars of email marketing best practices, ranging from simple foundational advice to more technical tricks you can implement.
3) 5 AI Tools to Automate Your Facebook Ad Campaigns
There are a number of AI automation tools which will help you save time and money when running Facebook ads. When properly deployed, automation will allow you to scale your campaigns without needing to micromanage everything – helping you achieve the freedom you desire.
4) 4 of the Best Tech Startup Growth Hacking Campaigns
In order to achieve the rapid scaling of a company, growth hacking campaigns often push the boundaries of what is normally expected or even advised when using more traditional inbound marketing methods.
So, let's take a look at some successful tech startup growth hacks that have skyrocketed the companies in question to dizzying new heights.
5) Four Steps To Achieve More Success With Content Marketing
Following are some practical tips for achieving more success with your content marketing.
6) The Two Winning Email Designs That Are Taking Over Your Inbox
There are only two email designs any successful business is using. Let's check it out
7) The Power of YouTube Influencer Marketing
Here's a complete breakdown of why YouTube influencer marketing is more effective than most other influencer marketing programs. We'll also show you examples of exactly why this is and how it's working for other brands across the web.
8) How Brands Use Instagram Stories [Infographic]
If you're looking for some Insta-inspiration, check out Kayak, McDonald's, and IBM, which are some of the most active brands on Stories, according to Klear. To see the details about how brands are using Instagram Stories, check out the infographic
9) How to Create Powerful Social Network Platform in 8 Steps
How to build a social media network/community website from scratch? What does this mean from business and development point of view? Here is a list of 8 steps that you need to follow in the process:
10) How To Market Your Ecommerce Site
Customers for your ecommerce site won't just appear. You need to put the effort into marketing it online. Here are some strategies you can use.
11) SEO Link Building Strategies
How to create an ideal backlink profile? How to know the proportion which leads to a natural backlink profile? Read These BackLink building strategies for SEO.
12) 15 Excellent Influencer Marketing Campaign Examples
Here's a quick look at 15 influencer marketing campaign examples, including what their goals were and what type of results they got.
13) Google Analytics Setup Checklist for Ecommerce
Google Analytics is loaded with reports and has many settings that can be customized to enhance reporting. The following checklist is designed for ecommerce merchants. By using Google Analytics' reporting capabilities, merchants can obtain the data to grow their business.
14) How to improve your SEO with user-friendly interlinking
Let's review some of the best practices of internal linking and show you why interlinking should still be a central concern of your SEO development.
15) 5 Tips for Choosing a Content Curation Topic
Choosing a topic is one of the first key steps to becoming a content curation rockstar, yet all too often marketers rush through this crucial step
Hope you find this week roundup helpful.
ToonChooi