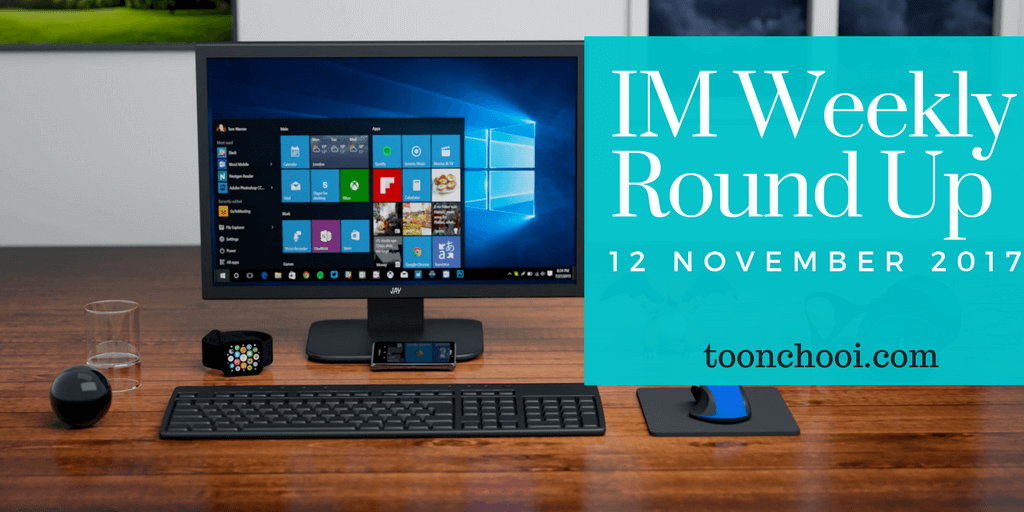 Ready to get started with Instagram Stories?
In our Ultimate Guide to Instagram Stories, we cover everything from the strategies for creating Instagram Stories for business, to the tools an hacks you can use to create your own Instagram Stories. Here we go!
https://toonchooi.com/t/read/ultimate-guide-instagram-stories/
As Instagram continues to mature into one of social's most-used networks, now with more than 800 million monthly active users, it becomes increasingly important for brands to identify the best days and times to post so that their target audiences engage, and continue to stay engaged, with their brand.
Here's what the data tells us are the best days and times to post on Instagram.
https://toonchooi.com/t/read/best-time-post-instagram/
You can give yourself a competitive advantage with the right social media marketing campaigns, especially when it comes to Facebook advertising. In this post, we'll go over six tips to create holiday ads that convert on Facebook, setting you apart from the competition.
http://shwit.us/facebook-ads-convert
To promote your ecommerce business, start with tried and true online fundamentals, such as pay-per-click ads, good search engine optimization, and email.
If your business has these marketing fundamentals well in hand, consider doing something a little outside of the ecommerce marketing box. What follows are five Black Friday and Cyber Monday ecommerce marketing tactics you may not have thought of.
https://toonchooi.com/t/read/5-unconventional-black-friday-marketing-tactics-ecommerce
Although e-commerce is inherently virtual, customers interact with an e-commerce store in other ways that extend beyond the digital realm. Read on for three effective tactics for extending your content marketing reach right now.
https://toonchooi.com/t/read/three-content-marketing-tactics-e-commerce-marketers-often-miss/
6. Email vs. SMS: Battle of the Heavyweights [Infographic]
Email may win in volume, but, according to the graphic, email open rates hover around 20%, compared with 98% for text messages.
The reality is that a mix of the two channels is often best for marketers and consumers. But, as the graphic shows, there are some types of communication that consumers prefer to receive via text, including appointment reminders, prescription refills, and service outages.
To see how the big channels stack up against each other, check out the infographic:
https://toonchooi.com/t/read/email-vs-sms-infographic/
7. 3 Ways to Make Your Blog Posts Go Viral
Here are some blog tips that should help a blogger like you get more traffic.
https://toonchooi.com/t/read/3-ways-make-blog-posts-go-viral/
8. 12 Eye-Catching Infographic Design Tips
Below are 12 tips that I use when designing an infographic that will help you plan and design an infographic that will truly captivate your audience and have them share it with their friends and peers.
https://toonchooi.com/t/read/12-eye-catching-infographic-design-tips/
9. 5 Must Do's To Get Traffic From Twitter
Are you struggling to harness the power of Twitter for your blog? Tweeting the title for your blog post and a link to direct visitors to your site is not good enough. You actually need to be more creative, active as well as connect more with people. Below are 5 tips to help you get traffic from Twitter.
https://youtu.be/M8YUa2a7JG8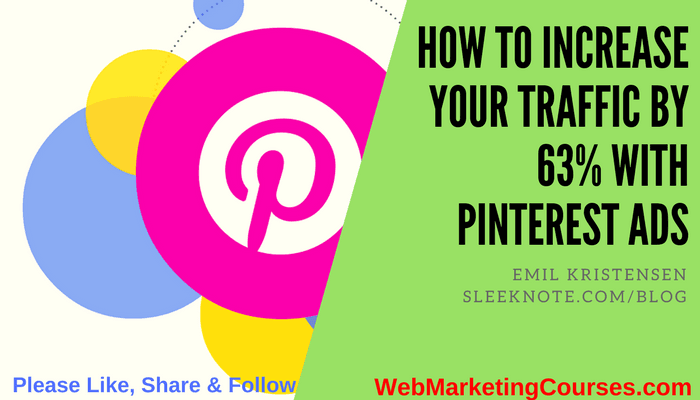 10. How to Increase Your Traffic by 63% with Pinterest Ads
In this article, I'll cover how to start advertising on Pinterest. I'll also share the results from our experiment with ads that increased our Pinterest referrals by 63%.
https://toonchooi.com/t/read/increase-traffic-63-pinterest-ads/
With over 2 billion people using social media network on a daily basis, there is no doubt that social media plays a big role in determining your success as an entrepreneur. Below are tips on what you need to do to create a strong social media presence.
Blogging is a sure way to magnify your brand. Blogging requires an individual to first obtain a domain name and a blog host. Let us now divulge more information about how to start blogging and stick with it.
13. 4 Tools to Simplify Your Twitter Marketing
Want to streamline your Twitter workflow and improve your results? Looking for tools to analyze and automate your Twitter marketing?
In this article, you'll discover four tools to help you get more out of Twitter while spending less time on the platform.
http://shwit.us/4-twitter-marketing-tools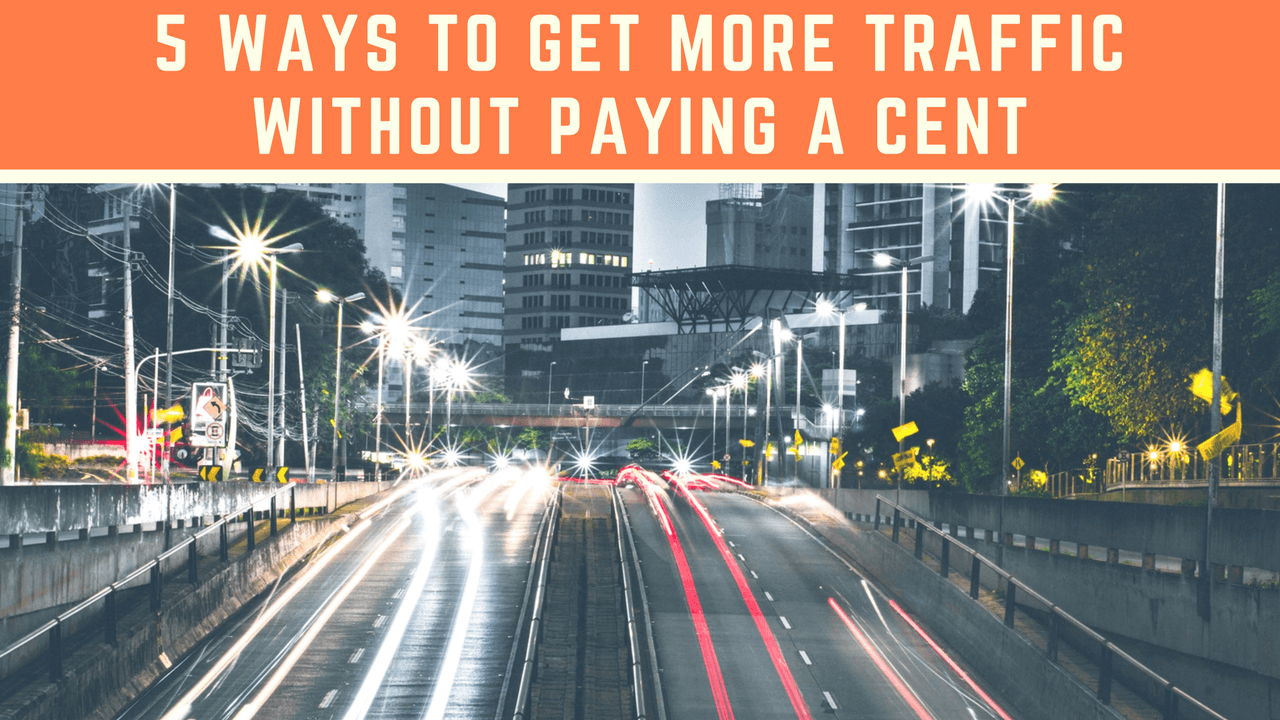 14. 5 Ways To Get More Traffic Without Paying A Cent
Internet traffic is one of the most essential commodities for a website. Web experts may say that you have to pay for traffic, but there's so many ways to get them for free. Here's 5 ways to get more traffic without paying a cent:
 16. 4-Step Keyword Research Guide
It is no secret that keyword research is the corner stone of every SEO campaign. This kind of research has now to be really subtle, which requires lots of work and brainstorming. There are lots of guides out there, sometimes really misleading. I do not claim that my guide is perfect, but I give you the tools and I describe what to do with them to get a result. I hope you can make the most of this guide, and get the very right kind of visitors to your website.
This is the ultimate guide to dominating Google's search results in 2018. And let me be clear about something: This is NOT a lame "SEO in 2018" predictions post. Instead, you're going see tested strategies that are working right now…and will work even better in 2018.
18.
A Quick-Start Guide to Paid Content Promotion
Below is an overview of some paid promotion opportunities content marketers should be considering, along with some helpful guidance on how to get the most value from those efforts.
As we approach 2018 and what the future holds for digital merchants, it's crucial to reflect and assess the ecommerce trends that have defined 2017 so far. More and more merchants are boasting omni-channel presences to reach buyers online, offline and on-the-go. Meanwhile, the importance of speedy shipping, social engagement and a lack of hidden fees remain paramount for high-performing retailers online.But what will define digital merchants after the New Year? Let's take a look at three current trends that will continue to transform the ecommerce landscape in 2018 and beyond.
https://toonchooi.com/t/read/3-major-ecommerce-trends-will-get-bigger-2018/
This guide walks you through how to set up Google Analytics step by step. It's a beginner's guide but touches on everything you need to know to get up and running and measuring accurately.